Jewish World Review Dec. 19, 2003 / 24 Kislev, 5764

Lloyd Grove
Bob Shapiro's free commercial?; Are sophisticated and hip New Yawkers easily duped?; Positive Saddam fallout?; Ratty insult?
http://www.jewishworldreview.com | NEW YORK — It's no surprise that celebrity lawyer Robert Shapiro — currently defending Phil Spector in a high-profile murder case — is an influential fellow with enviable connections.

But it was a bit of an eyebrow-raiser last Friday when the "Today" show devoted a full seven minutes — an eternity for network television — to the glories of Shapiro's Internet legal services business, legalzoom.com, without a single question about the legendary record producer accused of shooting his girlfriend in the face.

Shapiro's enterprise is one of dozens of competitors offering cut-rate legal aid on the Internet, but his was the only business touted in the infomercial-like segment at the top of the NBC News program's 8 o'clock hour.

Matt Lauer began the less than hard-hitting interview: "You know, you're a great lawyer. Everybody knows that. But also, you've got a real business knack, too. You — you're entrepreneur. You've come up with this company called Legalzoom.com. Take me through the basics of it."

Lauer then pitched a series of softballs, such as: "If you're talking about a divorce or a will or a living trust, what's the average cost to the consumer using your service?"

"Today" competitors were quick to pounce on the booking. "I'm shocked, shocked that they asked softball questions of Robert Shapiro as they let him blather on about his product and didn't ask about the case he's working on, which was the obvious news," a person from a rival morning show told me. "It's damned near unbelievable, but par for the course."

This person, who asked that his own network not be named, said the Shapiro appearance might give NBC a leg up in securing a coveted interview with Spector. "Everybody wants Phil Spector, and Shapiro is the gatekeeper."

NBC News spokeswoman Lauren Kapp denied that there was a quid pro quo, and defended the Shapiro segment as "totally legitimate." She said the lawyer initially agreed to participate in the program's popular "Do It Yourself on the Internet" series, but a scheduling conflict intervened.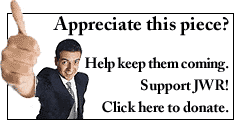 "We wanted to have Robert Shapiro so we booked him," Kapp said. "We see what he does as a public service. . . . If somebody can save a lot of money in legal fees because that segment, then I'll be happy."

But Internet legal expert Richard Granat, who covered the same ground weeks ago as part of the "Do It Yourself on the Internet" series, told me: "I'm really kind of surprised that they would be giving national exposure to legalzoom.com after they already aired a similar segment. I guess Robert Shapiro must have special access."

I hear that Shapiro told "Today" producers he didn't want to be asked questions about high-profile cases, but Lauer did slip in an innocuous question concerning Michael Jackson, Scott Peterson and Kobe Bryant.

I'm told that Lauer was very unhappy with the show — especially that Katie Couric was supposed to have conducted the Shapiro interview but decided to take the day off. Shapiro, meanwhile, didn't return my phone calls.

ARE SOPHISTICATED AND HIP NEW YORKERS EASILY DUPED?

A camera crew from the Learning Channel's upcoming show "Faking It" put this question to the test at a swank benefit at Lot 61 for the Mount Sinai Visiting Doctor Program.

Social moth Fabian Basabe — who's 25, rich, and otherwise unemployed — was leading the crew through the crush with a pretty young woman in tow.

She had her brown hair swept up and wore a black cocktail dress — or maybe the dress was wearing her. She perched on a banquette and peered anxiously at the crowd, which was sipping vodka and champagne at reserved tables.

Basabe introduced his It Girl (Learning Channel flacks wouldn't give us her name) as a friend of his sister Nicole's from Boston. In the past month, cameras have apparently followed her to celeb-studded parties at Lincoln Center, the new Mandarin Oriental hotel and a celebration of Playboy's 50th Anniversary.

But I hear that the mystery girl is no debutante. I'm told she's really a Nebraskan who has not previously visited Manhattan.

The "Faking It" folks were mum about their covert operation. "I'm not going to discuss the show during production," said one. "It will compromise the production . . . I can't confirm anything."

Keesha Bullock of the Learning Channel said: "I can confirm that Fabian Basabe is shooting an episode of 'Faking It' with a girl from the Midwest which is set to air in March."

Basabe, for his part, confided: "I've recently decided to become a television personality."

Was anyone fooled? I guess we'll see when the show airs sometime in March.

THE BRIEFING

POSITIVE SADDAM FALLOUT?: Former New York Sen. Alfonse D'Amato finally popped the question last weekend to his longtime girlfriend, lawyer Katuria Smith, who's 38. The venue was a surprise birthday party for Smith at a restaurant in D'Amato's hometown of Island Park, L.I. The real surprise was a diamond engagement ring atop the birthday cake. "She's a great young woman," an exuberant D'Amato told me. "My mom and pop love her."

What about that age difference? "Love conquers all! How's that, baby?" D'Amato replied. "She captured me on the day that we captured Saddam Hussein!" They're looking forward to a summer wedding — her first, his second.

RATTY INSULT?: Everything was going so nicely at New York magazine's New York Awards lunch, and then Tina Fey got up at the Four Seasons restaurant to introduce honoree Al Franken. Fey, "Saturday Night Live" head writer and "Weekend Update" co-anchor, noted that "most of us see Bill O'Reilly or Ann Coulter on television and just kind of say, 'Eww! Gross!' and change the channel. Have you seen Ann Coulter in person? It's like when you see a rat." The audience in the Pool Room, including fellow awardees Caroline Kennedy, Tim Robbins and Kevin Kline, howled with laughter. A Fox News Channel rep for O'Reilly declined to comment and conservative pundit Coulter didn't respond to an e-mail.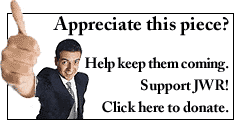 Comment by clicking here.

12/17/03: Magic Mystery Tour?; Russell Simmons battles ink by the barrel; Would it have killed her to say 'get well soon'?; no Gest room
12/12/03: Karenna defends her dad; now she tells us!; say it ain't so, Mo!; more
12/10/03: Man & wife, interruptus; pepperoni has feelings, too; more
12/05/03: The knives are out; Who's sorry now?; JWR in the news
12/04/03: The war of the gest-minnellis; something borrowed, something cashmere; fashion trendsetter, nailed!
12/03/03: Colombian grace under pressure; Lord of the Screwups; more
12/02/03: Curb your anti-Semitism?; fame fatigue?; bowing to pressure?; more
12/01/03: Dennis the Menace strikes again; first literary feud of the holiday season; Norma Jean & Hef in heaven?; the fog of McNamara; more
11/26/03: Catherine Crier raps Jacko's TV defender, refuses on-air hint of racism; At 50, Tina's in full cry; STAY OUT OF HER WAY!; more
11/25/03: The mogul strikes back?; go ahead, make Harvey's day; more
11/24/03: Georgette's pilfered baubles; prosecutor of pop?; absent but not missed?; Norman Mailer's prescription for education reform; more
11/20/03: Is a movie career in store for Maria Bartiromo?; People for the Unethical Treatment of Humans?; more
11/19/03: Scientologists on Razor's edge?; picking a winner?; source on a hot tin roof?; more
11/18/03: Clay Aiken neuters PETA?; THEM'S FIGHTIN' WORDS!; a mural for Joe
11/17/03: When networks attack!; leaky Fawcett; forget the Paris Hilton video!; more
11/13/03: Publicity hounds; Prophetic priest; Dumb and Dumber
11/12/03: Not so Rosie; do you believe in miracles?; catalogue of sins; My Heart Belongs to Koppel
11/10/03: Gen. clark on the Subway diet; life of the party; MTV's Dumb and Dumber?; the hug issue; but does the $6,000 shower curtain convey?; red faces at Buckingham palace?
11/06/03: Let them eat pita?; verbal jousting; pretenders to the throne?
11/05/03: Will Harvey Weinstein and Gregg Easterbrook now be pals?; crazed Quentin; more
11/04/03: Herding off the hipsters; more
11/03/03: Dean's tell-all on himself?; Lisaraye vs. Mya?; the odd couple; no need to panic; just don't call him "Scooter"!; Rosie scenarios
10/30/03: Autumn of the editor?; Cynthia Nixon's split may be costly; 'Burning' questions
10/29/03: Ah-nold, unauthorized!; a dilemma for Melissa Gilbert? not even Frank Gifford can help him now!; nobody wanted Elizabeth Hurley
10/28/03: It's Cher calling!; Brown Alert
10/27/03: Paparazzi uncensored!; where's Aaron Brown?; postcards from the middle; invasion of the party snatchers?; House flooded when not afire?; suspenders of disbelief?
10/23/03: Ace up Howard Dean's sleeve; Woody's ordeal; Paul Simon's kid makes good; the non-beginning of a beautiful friendship?
10/22/03: Showing the flag; Joe Frazier, smokin'!; see Carville bruised-up — sort of
10/21/03: Morris & Jaci's charm offensive; Hell hath no fury; Wintertime for Hitler
10/20/03: Isn't it rich?; men (and the occasional woman) behaving badly; peacenik John Lennon supporting the U.S. military?; courageous Connie
10/16/03: George Clooney and intolerable Drudgery; Cameron goes native; and you thought the war in Iraq was nasty?; now it can be revealed; star wars?
10/15/03: Kerik into the breach?; holiday pander?; "the Dink" corrects the record; more
10/14/03: Madge gets mad, lips are sealed; the candidates who listen; he who hesitates is Beatty
10/13/03: Clothes, but no cigar; New Yorkers put a Sox in it; mad at Matalin?; more
10/09/03: Gray Davis goes to the movies; Ali Wentworth, working blue; Law & Order?; pot of gold at the end of the rainbow room?
10/08/03: Art-time for Hitler; the actress who hates movies; lying "Liam"
10/07/03: Pond scum of the rich and famous
07/24/03: Ali and George, living it up; Mel Gibson's Washington power play
07/21/03: White House smear?
07/17/03: Yet another intern scandal; it's her party and she can pay if she wants to
07/14/03: On the auction block: JFK'S boxer shorts; love bytes the maestro
07/10/03: A hairy situation at Homeland Security; Van Susteren v. Orth
06/30/03: Rep. Patrick Kennedy: I've never worked a (bleeping) day in my life; Drudge's dressing down; Ken Lay's Kerry connection
06/26/03: Rapping the beat
06/23/03: Another Watergate scandal?; AL GORE TV!
06/19/03: Tony Snow, rocker?; that won't be crow on Mr. Carlson's plate
06/16/03: Missing dog, ransom demand, Hollywood ending
06/12/03: Giving both parties the needle
06/09/03: WHAT DID SHE KNOW, AND WHEN DID SHE KNOW IT?
06/05/03: Incoming from Barbara Bush?
06/02/03: Bob Dole's plan for fighting unemployment
05/29/03: Newt's new novel
05/27/03: Hitchens & Blumenthal, together again; He still believes in a man called Hope
05/09/03: Close, but no cigar; Romeo & Juliet with a happy ending?; Geraldo to help Heebs?
05/05/03: So Bill Gates and Tom Brokaw walk into a coffee bar . . .; hotel hell; more

© 2003, Creators Syndicate