Jewish World Review Oct. 14, 2003 / 18 Tishrei, 5764

Lloyd Grove
Madge gets mad, lips are sealed; the candidates who listen; he who hesitates is Beatty
http://www.jewishworldreview.com | NEW YORK — A spy on the set of the much-hyped Madonna-Britney Spears video, "Me Against The Music," says reports of the Material Matron's mellowing are highly exaggerated.
I'm told that when her costume wasn't fitting properly, the 45-year-old children's book author and mother of two delivered a bracing tongue-lashing to director Paul Hunter, the hot auteur of the "Moulin Rouge"-inspired "Lady Marmalade" video and the Gap commercial featuring Madonna and Missy Elliot.
"In the beginning it was tough because Madonna was upset about her outfit. She got upset with Paul," said the informant at the Silvercup Studios in Queens, where the three-day shoot was staged last week.
The video — the first single off Britney's upcoming album, "In the Zone" — won't satisfy audiences hoping for a repeat of the open-mouthed girl-on-girl action that won Madonna and Britney the Best Publicity Magnet prize at the MTV Video Music Awards. "It was very, very sensual," says the spy, "but I didn't see any kissing."
Neither was Britney was kissing Columbus Short, the married dancer she's been linked to in recent weeks. Could their relationship be platonic? "They definitely get along really well, but they don't seem like they are together."
Liz Rosenberg, Madonna's rep, confirmed that Madge and Brit will disappoint fantasy-mongers. "Madonna did that already, didn't she? She doesn't like to repeat herself." As for the Material Girl's hissy fit: "I didn't see that happening. If her clothes didn't fit, she wouldn't be talking to the director anyway, she'd be talking to the stylist." Calls to Britney's record label, Jive, were not returned.
THE CANDIDATES WHO LISTEN
Al Sharpton is a long shot for the Democratic presidential nomination, but he's the clear frontrunner in Blender magazine's soon-to-be published survey of the candidates' pop-music tastes.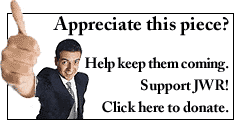 "He chose as his best concert James Brown in 1974 and Michael Jackson in 1984. Both were fantastically good concerts in my musical opinion, " says editor Craig Marks. "James Brown is his favorite artist, and Sam Cooke, were he alive, would be his inaugural ball talent. This guy Sharpton would definitely be the most interesting candidate to go to a concert with."
Blender's survey — which asks each candidate for his fave artist and fave Beatle — features such other would-be White House residents as former Vermont Gov. Howard Dean (a harmonica-player who loves Wyclef Jean and George Harrison), Massachusetts Sen. John Kerry (a guitarist who likes The Rolling Stones, The Grateful Dead and John Lennon, and wants Moby at his inaugural ball) and North Carolina Sen. John Edwards (a high-school saxophonist who loves Springsteen but would book John Mellencamp for his ball).
Other choices: Carol Mosley Braun is a fan of Keith Jarrett, Dennis Kucinich adores the Beatles, and Dick Gephardt is an Eric Clapton follower, while Paul is his Fab Four favorite.
"The favorite Beatle is a good Rorschach test," Marks says. "If you pick Paul you're a romantic; if you pick John you're a rebel; and if you pick George — like Howard Dean — you're kind of a weirdo. Sharpton picked Ringo, kind of the good-time Charlie choice. That one hardly ever comes up."
Retired Gen. Wesley Clark didn't make Blender's deadline, and Sen. Joe Lieberman of Connecticut totally dissed the mag. "I don't want to make too much of it," Marks says, "but I'd venture a guess that Lieberman is the least sympathetic toward the popular culture, and the least sympathetic to rock 'n' roll and pop music."
THE BRIEFING
CAMERA UN-READY: If Mark Green ends up running for New York state attorney general, I doubt he'll want his son Jonah filming behind the scenes. Jonah Green's all-too-revealing documentary of his dad's failed mayoral campaign — which airs Nov. 4 on the Sundance Channel — portrays an awkward candidate who makes pompous pronouncements even to his own family. For instance, to his kids: "Rodin said, 'An artist is someone who loves his work.' By that definition, I am an artist." To Jonah: "The thing that makes me choke up is wherever I go now, I see parents recognize me, pull their child back, and insist their child 'Say hello to this man.' And the child will have no idea who I am and the parents are like 'He's going to be the mayor of our city.' It's like Clinton shaking hands with Kennedy — it's like some magic will happen and it really makes me go soft." Oh, dear.
HE WHO HESITATES IS BEATTY: Wizened political veteran Warren Beatty, not newcomer Arnold Schwarzenegger, was supposed to have been the Hollywood star to get himself elected to high office. "Law & Order: SVU" and "National Lampoon Radio Hour" star Richard Belzer will be discussing these and other issues tonight during the Creative Coaliton's panel on Hollywood's impact on democracy. "I think Warren would have run for governor, but he didn't like the lighting," Belzer told me yesterday.


Comment by clicking here.

10/13/03: Clothes, but no cigar; New Yorkers put a Sox in it; mad at Matalin?; more
10/09/03: Gray Davis goes to the movies; Ali Wentworth, working blue; Law & Order?; pot of gold at the end of the rainbow room?
10/08/03: Art-time for Hitler; the actress who hates movies; lying "Liam"
10/07/03: Pond scum of the rich and famous
07/24/03: Ali and George, living it up; Mel Gibson's Washington power play
07/21/03: White House smear?
07/17/03: Yet another intern scandal; it's her party and she can pay if she wants to
07/14/03: On the auction block: JFK'S boxer shorts; love bytes the maestro
07/10/03: A hairy situation at Homeland Security; Van Susteren v. Orth
06/30/03: Rep. Patrick Kennedy: I've never worked a (bleeping) day in my life; Drudge's dressing down; Ken Lay's Kerry connection
06/26/03: Rapping the beat
06/23/03: Another Watergate scandal?; AL GORE TV!
06/19/03: Tony Snow, rocker?; that won't be crow on Mr. Carlson's plate
06/16/03: Missing dog, ransom demand, Hollywood ending
06/12/03: Giving both parties the needle
06/09/03: WHAT DID SHE KNOW, AND WHEN DID SHE KNOW IT?
06/05/03: Incoming from Barbara Bush?
06/02/03: Bob Dole's plan for fighting unemployment
05/29/03: Newt's new novel
05/27/03: Hitchens & Blumenthal, together again; He still believes in a man called Hope
05/09/03: Close, but no cigar; Romeo & Juliet with a happy ending?; Geraldo to help Heebs?
05/05/03: So Bill Gates and Tom Brokaw walk into a coffee bar . . .; hotel hell; more

© 2003, Creators Syndicate