Jewish World Review Nov. 3, 2003 / 8 Mar-Cheshvan, 5764

Lloyd Grove
Dean's tell-all on himself?; Lisaraye vs. Mya?; the odd couple; no need to panic; just don't call him "Scooter"!; Rosie scenarios
http://www.jewishworldreview.com | NEW YORK — For his soon-to-be-published campaign manifesto "Winning Back America," Democratic presidential candidate Howard Dean takes a confessional approach.
He describes his privileged preppy upbringing, his youthful drunken behavior and his occasional adventures in petty theft. "Although I was born in New York and went to school in the city until I was 13," writes the former Vermont governor who recently claimed to be a farmer, "I really grew up in East Hampton. . . . Once in a while, we'd sneak a potato or two out of a farmer's field, just to say we'd done it."
Dean notes that he attended the posh St. George's School in Newport, R.I., "an incredibly beautiful setting, up on a hill overlooking the Atlantic Ocean."
Dean also reminisces about his fraught relationship with alcohol — a narrative that parallels the experience of fellow Eastern Establishment scion George W. Bush, a graduate of Phillips Andover Academy. "Once we were 18, we could indulge in lazy days of 'Baseball and Ballantine.'" Dean writes. "We'd buy some beer and put it in a garbage can of ice and play softball all day long. If you hit somebody's beer with a batted ball, it was an automatic out."
After he got married to wife Judy, "I quit drinking," he writes. "When I drank, I would drink a lot and do outrageous things, and then I wouldn't drink again for a while. I realized that what was very funny when you're 18 is not very funny when you're 30. I had a terrible hangover after my bachelor party, which didn't help. So I quit. Drinking served no useful purpose in my life, and I just got tired of it. I haven't had a drink in over 22 years."
Dean spokesman Jay Carson said that while his candidate violently disagrees with Bush on most things, "he agrees with him that his younger days were his younger days — and he's going to leave it at that."
I guess those prep-school guys stick together.
LISARAYE VS. MYA?
It looks like a catfight is brewing between sexy siren LisaRaye, the star of the UPN sitcom "All of Us," and dishy R&B babe Mya.
The Chicago-born Lisa Ray McCoy (as LisaRaye sometimes identifies herself) brandishes the first claw, telling interviewer Jamie Foster Brown that she pulled out of a King magazine spread when she learned that Mya Harrison — and not her — would be on the cover.
"I did a h-ll of a shoot with them," the 36-year-old single mom confides in the December issue of Sister 2 Sister. "At the last minute, they put Mya on the cover. I had turned down Smooth (magazine) because I was doing King. So when I found out, they said, 'You know we gotta give it to Mya, her album is coming out,' and blah blah blah. So I was like, 'You mean to tell me I wasted all of that for the inside, the back of your book? Nah, that ain't cool with me.'"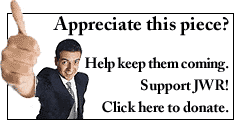 Mya's rep at Interscope records told me: "I don't think I'm going to comment on that."
LisaRaye also recounts how she took her young daughter to the premiere of "The Players Club," the 2001 movie in which she plays a stripper who, in one scene, receives oral sex: "It was important for her to come on the set because I wanted her to realize that this was a lifestyle and this was a choice and this is what these women do with their choices," she explains.
"I don't do anything that I'm embarrassed about or that will embarrass my family," she continues. "When I do magazine shoots with bikinis and bathing suits, to me that's real. If you see me at the beach, you can catch me the same way. So I'm not embarrassed about that either. The body is beautiful. I've stood in the mirror with my daughter and said look at your breasts and look at my breasts."
LisaRaye also reveals that she's doing the UPN sitcom, produced by Will and Jada Smith, on the cheap — because an African American-oriented show won't pay big bucks. Brown asks: "People get these roles and think that everybody is making a million dollars a week, like on 'Friends' or something. Is it like $50,000 a week?"
"Oh, h-ll no," the actress answers. "That'll probably never happen with a black show, period. I wish I could make that, but it's about $20,000. . . . If you can't hold on to your money and make that money work for you . . . then you're crazy."
QUEER EYE FOR THE TV SET
Vanity Fair's Graydon Carter has discovered "Gay TV." The proliferation of homosexual themes on prime-time television — "with at least nine gay-centric shows" this season alone — is the slick mag's December cover, which features the stars of NBC's "Will & Grace," Bravo's "Queer Eye for the Straight Guy" and Showtime's "Queer as Folk." But an essay by Ned Zeman comes to the surprising conclusion that "TV's gayest show is, and always has been, 'Friends.'"
Zeman argues: "The hugely popular sitcom put a face on the love that dare not speak its name, starring those three lovably wisecracking girly-boys, Chandler, Ross and Joey, who favor pastel neckties, sweater-vests and hair products, and who spend their days lounging around a coffee bar, sharing muffins and lattes with the gals. That only the Friends themselves seem unaware of their obvious gayness says a little about them and a lot about the state of prime-time television, which is so steeped in gayness even the straight guys could go either way."
Zeman adds that onetime superagent Michael Ovitz was partly right when he famously complained about a "gay mafia" in Hollywood. "It doesn't exist to foil embittered, old heterosexuals, though." The mafia includes producers Kevin Williamson of "Dawson's Creek," Dan Jinks of "American Beauty," Darren Star of "Sex and the City," Alan Ball of "Six Feet Under" and David Crane of "Friends."
THE ODD COUPLE
Until recently, I didn't think Miramax honcho Harvey Weinstein and conservative activist Ward Connerly had a lot in common.
New Yorker Weinstein is a liberal white Democrat who supports government-mandated affirmative action programs. The Sacramento-based Connerly is a black Republican who almost single-handedly ended racial preferences in California by leading the charge to pass Proposition 209. But the two agree that "The Human Stain" — adapted from the Philip Roth novel about a mixed-raced academic who passes as Caucasian (and ends up being accused of racism) — is a great film.
"I think that every generation has its race movie — from 'Guess Who's Coming to Dinner' to 'To Kill a Mockingbird' — and I believe that 'The Human Stain' is the race movie for this generation," Connerly told me. "To my mind, it captures the courage of people and their defiance of racial categories. For that reason, I am truly in love with this movie." Weinstein arranged a private screening for Connerly in Sacramento a couple of weeks ago. "I welcome Ward's opinion and I agree with what he's getting at — that we've got to be color-blind in this society," Weinstein told me.
But as for ending affirmative action, "I think that Ward is 50 years too early," Weinstein said. "I think he's too much of an optimist. I'll take the pessimistic side."
Connerly, whose crusade against affirmative action and racial identification has earned him savage personal vilification and death threats, said he was especially moved by the performance of heartthrob actor Wentworth Miller as the young Coleman Silk (who is played in later life by Anthony Hopkins).
"Ward called me up and we basically had a discussion about whether we would ever be a society in which we didn't have to check the boxes," said the 31-year-old Miller, himself a person of mixed ethnicity — including African American, Jamaican, Russian, Syrian and Lebanese. "I just had a conversation with a reporter in New York and he told me, 'So you're a mutt,'" Wentworth recounted. "And I told him, 'You know, I find the term "mutt" deeply offensive.' So he started backpedaling and said, 'I'm a mutt, too. I'm part German and part Irish.' 'That means you're white,' I told him. 'But thank you for playing!'"
NO NEED TO PANIC
Widespread Panic has never had a hit single or a video on MTV. The six-member band avoids the theatrical pyrotechnics that many concertgoers demand.
Their fans, who call themselves "Spreadheads," tend to be white-collar types who don't litter, and come from the Deep South and places like Colorado and California.
But that didn't stop the Georgia-based rockers from filling Madison Square Garden Saturday night — the finale of two sold-out performances of their trademark "neo hippie jam." "We do what feels natural, and we don't want to do anything that distracts people from the music. We're not good at posing," frontman John Bell told me over breakfast at the Stanhope Hotel. "We've had record labels come to us with ideas about costumes and stuff, but those discussions never got very far."
Widespread Panic grossed $13 million in concert receipts last year — more than Sheryl Crow, Santana, No Doubt and John Mayer. But the 41-year-old lead singer — who founded the band 17 years ago with lead guitarist Mike Houser (who died last year of pancreatic cancer) — told me that life as an under-the-radar rock star has been more about golf than groupies.
"There's a big connection between golf and music," said Bell, a scratch golfer who has played once a week since boyhood. "There's the engagement itself with your instrument — you get to balance all the mechanical aspects and you have to concentrate and focus. But then you also have to let go."
And then he left to pick up his wife, Laura, at the airport.
THE BRIEFING
JUST DON'T CALL HIM "SCOOTER"!: MSNBC producer Brian Doherty was taking a stroll with friends around Miami Beach the other day when he saw a strange apparition: three beefy men barreling toward them on those weird-looking vehicles called Segways. As the men rolled by, Doherty was staring so intently at the contraptions that he didn't notice who was driving. "Now there's something you don't see every day," said his Aussie pal, Newark investment adviser Letham Burns. "Mike Tyson on a Segway!" The shocked Doherty grabbed a camera and chased after the bankrupt former heavyweight champ, convicted rapist and ear-biter, who had stopped on the sidewalk. A small crowd gathered. "Hey, aren't you Mike Tyson?" someone asked. "Nah — people say I look like him, but I'm not," came the high-pitched answer, punctuated by a lisp. Doherty continued snapping away at close range, and one of Iron Mike's henchmen remarked: "Normally, we get paid for pictures." Segway spokeswoman Stacy Ferguson told me: "Some people have questioned the safety of our product, but at least it doesn't bite back."
ROSIE SCENARIOS: New York magazine's Big Question this week is: After her G+J (Gruner + Jahr) battle, what should Rosie O'Donnell edit next? Some answers:
Keith Blanchard, editor, Maxim: "Rosie should take over Oprah. Call it Opie: personal empowerment with a lesbian twist."
David Pecker, head of American Media: "National Enquirer, because we can always use another Rosie source."
Janice Min, editor, Us Weekly: "I hear there might be an opening at Martha Stewart Living soon."
FINALLY! 'BOY FROM OZ' GETS A RAVE: The New York Times may have panned "The Boy from Oz," with critic Benjamin Brantley calling it "indisputably bogus," but one famous Timesman loves the show. Make that former Timesman. "The only time I interrupted my clapping was when I was wiping tears from my eyes," Jayson Blair was overheard gushing after he saw the musical the other night with Los Angeles publisher Michael Viner and staffers of Millennium, which is bringing out "Burning Down My Masters' House," Blair's memoir of his catastrophic tenure at the newspaper. I'm told that Blair was so moved by the show — based on the life and death of Australian pop star Peter Allen — that when the AIDS charity Broadway Cares auctioned off one of Hugh Jackman's towels, Blair placed the winning bid of $1,000 (doing so through non-notorious intermediaries and writing a check on the spot). Then Blair went backstage to say hello to the star.
SHOW THEM THE MONEY!: Busy as they are with Iraq and the economy, President Bush and Vice President Cheney — not to mention their wives — are not too busy to travel the country scooping up millions of dollars at far-flung Republican fundraisers. Including last week's events, that adds up to 29 cash 'n' carries. This column has obtained their grueling secret schedule: The president will be at a lunch in Birmingham, Ala., Monday, and at additional lunches in Winston-Salem, N.C., on Friday, and in Little Rock, Ark., as well as an evening reception in Greenville-Spartanburg, N.C., on Nov. 10; at lunch in Orlando and an evening reception in Fort Myers-Naples, Fla., on Nov. 13; and in Las Vegas and Phoenix Nov. 25. In December, Bush goes to Detroit and Newark (Dec. 1), Pittsburgh (Dec. 2), Baltimore (Dec. 5) and Tysons Corner, Va. (Dec. 11). The veep goes to Austin and Houston (Nov. 11), New York City (Nov. 14), Syracuse and Rochester (Nov. 17), and Cleveland (Nov. 24). Laura Bush hits Norfolk, Va., and Charleston, W. Va. (Nov. 6); and Wilmington, Del., and Portland, Maine (Nov. 10). Lynne Cheney graces Lehigh Valley, Pa., and Philadelphia (Nov. 6). Check or credit card, please.


Comment by clicking here.

10/30/03: Autumn of the editor?; Cynthia Nixon's split may be costly; 'Burning' questions
10/29/03: Ah-nold, unauthorized!; a dilemma for Melissa Gilbert? not even Frank Gifford can help him now!; nobody wanted Elizabeth Hurley
10/28/03: It's Cher calling!; Brown Alert
10/27/03: Paparazzi uncensored!; where's Aaron Brown?; postcards from the middle; invasion of the party snatchers?; House flooded when not afire?; suspenders of disbelief?
10/23/03: Ace up Howard Dean's sleeve; Woody's ordeal; Paul Simon's kid makes good; the non-beginning of a beautiful friendship?
10/22/03: Showing the flag; Joe Frazier, smokin'!; see Carville bruised-up — sort of
10/21/03: Morris & Jaci's charm offensive; Hell hath no fury; Wintertime for Hitler
10/20/03: Isn't it rich?; men (and the occasional woman) behaving badly; peacenik John Lennon supporting the U.S. military?; courageous Connie
10/16/03: George Clooney and intolerable Drudgery; Cameron goes native; and you thought the war in Iraq was nasty?; now it can be revealed; star wars?
10/15/03: Kerik into the breach?; holiday pander?; "the Dink" corrects the record; more
10/14/03: Madge gets mad, lips are sealed; the candidates who listen; he who hesitates is Beatty
10/13/03: Clothes, but no cigar; New Yorkers put a Sox in it; mad at Matalin?; more
10/09/03: Gray Davis goes to the movies; Ali Wentworth, working blue; Law & Order?; pot of gold at the end of the rainbow room?
10/08/03: Art-time for Hitler; the actress who hates movies; lying "Liam"
10/07/03: Pond scum of the rich and famous
07/24/03: Ali and George, living it up; Mel Gibson's Washington power play
07/21/03: White House smear?
07/17/03: Yet another intern scandal; it's her party and she can pay if she wants to
07/14/03: On the auction block: JFK'S boxer shorts; love bytes the maestro
07/10/03: A hairy situation at Homeland Security; Van Susteren v. Orth
06/30/03: Rep. Patrick Kennedy: I've never worked a (bleeping) day in my life; Drudge's dressing down; Ken Lay's Kerry connection
06/26/03: Rapping the beat
06/23/03: Another Watergate scandal?; AL GORE TV!
06/19/03: Tony Snow, rocker?; that won't be crow on Mr. Carlson's plate
06/16/03: Missing dog, ransom demand, Hollywood ending
06/12/03: Giving both parties the needle
06/09/03: WHAT DID SHE KNOW, AND WHEN DID SHE KNOW IT?
06/05/03: Incoming from Barbara Bush?
06/02/03: Bob Dole's plan for fighting unemployment
05/29/03: Newt's new novel
05/27/03: Hitchens & Blumenthal, together again; He still believes in a man called Hope
05/09/03: Close, but no cigar; Romeo & Juliet with a happy ending?; Geraldo to help Heebs?
05/05/03: So Bill Gates and Tom Brokaw walk into a coffee bar . . .; hotel hell; more

© 2003, Creators Syndicate