Jewish World Review Dec. 4, 2003 / 9 Kislev, 5764

Lloyd Grove
The war of the gest-minnellis; something borrowed, something cashmere; fashion trendsetter, nailed!
http://www.jewishworldreview.com | NEW YORK — Liza Minnelli's estranged — and, let's be honest, strange — husband David Gest is planning to take his complaints to network television.
I'm told he's been talking to producers at "Dateline NBC" about various possibilities, ranging from a sit-down interview to an entire hour at the end of the year.
A "Dateline" spokeswoman stopped just short of confirming the Gest appearance. "While we are very interested in his story, nothing has been scheduled yet."
The 50-year-old Gest is suing the 57-year-old Minnelli for $10 million, claiming she subjected him to drunken, physically violent rages that caused neurological damage and persistent headaches.
Minnelli is countersuing Gest for at least $2 million, claiming that he stole from her.
Gest's divorce lawyer, Raoul Felder, confirmed Wednesday that he has agreed to go on camera.
Will the interview cover his allegations against Minnelli?
"I don't even want to get into that," Felder answered. "He doesn't talk about her directly. He tries not to talk about her directly."
Gest's Los Angeles publicist, a well-known and venerable Hollywood player who asked that his name not be used, at first suggested that the warring parties are bound by an agreement not to discuss each other.
But in a later interview this man said: "From what I've learned, there is no agreement. David says that he chooses not to discuss his marriage . . . 'Dateline' might give David an entire hour, mainly about the medical treatment that he's gone through for the last seven months."
PR maven Liz Rosenberg, speaking as "a friend of Liza's," told me that Minnelli also has been approached by "Dateline," but "she's not going to be making any public statements about the end of her marriage."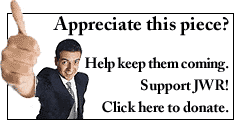 Rosenberg added, "I don't think she'll be watching" the "Dateline" episode, "and it's highly doubtful that she is going to respond in kind if there are accusations or whatever the program is going to be."
Will Rosenberg be watching?
"I could say that I'd rather eat s — - out of a garbage pail, but I'm not gonna go there," she responded with a laugh.
THE BRIEFING
FASHION TRENDSETTER, NAILED!: As editor in chief of Allure, the nation's biggest beauty magazine, Linda Wells is paid to keep up appearances. So what was she doing Tuesday night in proletarian Bloomie Nails, a run-of-the-mill nail salon on West 23rd St.? This column was there around 9 p.m. when a man looking very much like Wells' chauffeur rushed in asking if anyone had seen his employer's cell phone and pocket-sized computer — which she absent-mindedly left behind at a drying station. When all the manicurists shook their heads, the man announced, "I'll get her!" and ran outside.
Before long, Wells herself came in from the cold, her nose bright red, her face without makeup. Warming herself in a fancy black fur jacket, she located her possessions and disappeared into the night. Moral of the story: Sometimes even a high-priestess of beauty needs a quickie $10 manicure. Reached late Wednesday, Wells told me breathlessly: "Right now I'm on my way to Best Buy to get a $29 DVD player. I just hope I don't get trampled."
SOMETHING BORROWED, SOMETHING CASHMERE: I hear that Sen. Hillary Clinton, D-N.Y., spent nearly an hour posing in a black Calvin Klein cashmere sweater and velvet jacket for singer-photographer Bryan Adams at Chelsea Piers Tuesday afternoon. The resulting portrait will be featured alongside those of Sarah Jessica Parker, Nan Kempner and other women in Adams' book to be published next spring to raise money for breast cancer research.
At one point during the shoot, the possible future presidential candidate noticed that Adams was looking good himself. "Bryan, hand me the camera so I can take your picture," she joked. By the way, Senate rules forbid her accepting expensive gifts, so she left the duds behind.


Comment by clicking here.

12/03/03: Colombian grace under pressure; Lord of the Screwups; more
12/02/03: Curb your anti-Semitism?; fame fatigue?; bowing to pressure?; more
12/01/03: Dennis the Menace strikes again; first literary feud of the holiday season; Norma Jean & Hef in heaven?; the fog of McNamara; more
11/26/03: Catherine Crier raps Jacko's TV defender, refuses on-air hint of racism; At 50, Tina's in full cry; STAY OUT OF HER WAY!; more
11/25/03: The mogul strikes back?; go ahead, make Harvey's day; more
11/24/03: Georgette's pilfered baubles; prosecutor of pop?; absent but not missed?; Norman Mailer's prescription for education reform; more
11/20/03: Is a movie career in store for Maria Bartiromo?; People for the Unethical Treatment of Humans?; more
11/19/03: Scientologists on Razor's edge?; picking a winner?; source on a hot tin roof?; more
11/18/03: Clay Aiken neuters PETA?; THEM'S FIGHTIN' WORDS!; a mural for Joe
11/17/03: When networks attack!; leaky Fawcett; forget the Paris Hilton video!; more
11/13/03: Publicity hounds; Prophetic priest; Dumb and Dumber
11/12/03: Not so Rosie; do you believe in miracles?; catalogue of sins; My Heart Belongs to Koppel
11/10/03: Gen. clark on the Subway diet; life of the party; MTV's Dumb and Dumber?; the hug issue; but does the $6,000 shower curtain convey?; red faces at Buckingham palace?
11/06/03: Let them eat pita?; verbal jousting; pretenders to the throne?
11/05/03: Will Harvey Weinstein and Gregg Easterbrook now be pals?; crazed Quentin; more
11/04/03: Herding off the hipsters; more
11/03/03: Dean's tell-all on himself?; Lisaraye vs. Mya?; the odd couple; no need to panic; just don't call him "Scooter"!; Rosie scenarios
10/30/03: Autumn of the editor?; Cynthia Nixon's split may be costly; 'Burning' questions
10/29/03: Ah-nold, unauthorized!; a dilemma for Melissa Gilbert? not even Frank Gifford can help him now!; nobody wanted Elizabeth Hurley
10/28/03: It's Cher calling!; Brown Alert
10/27/03: Paparazzi uncensored!; where's Aaron Brown?; postcards from the middle; invasion of the party snatchers?; House flooded when not afire?; suspenders of disbelief?
10/23/03: Ace up Howard Dean's sleeve; Woody's ordeal; Paul Simon's kid makes good; the non-beginning of a beautiful friendship?
10/22/03: Showing the flag; Joe Frazier, smokin'!; see Carville bruised-up — sort of
10/21/03: Morris & Jaci's charm offensive; Hell hath no fury; Wintertime for Hitler
10/20/03: Isn't it rich?; men (and the occasional woman) behaving badly; peacenik John Lennon supporting the U.S. military?; courageous Connie
10/16/03: George Clooney and intolerable Drudgery; Cameron goes native; and you thought the war in Iraq was nasty?; now it can be revealed; star wars?
10/15/03: Kerik into the breach?; holiday pander?; "the Dink" corrects the record; more
10/14/03: Madge gets mad, lips are sealed; the candidates who listen; he who hesitates is Beatty
10/13/03: Clothes, but no cigar; New Yorkers put a Sox in it; mad at Matalin?; more
10/09/03: Gray Davis goes to the movies; Ali Wentworth, working blue; Law & Order?; pot of gold at the end of the rainbow room?
10/08/03: Art-time for Hitler; the actress who hates movies; lying "Liam"
10/07/03: Pond scum of the rich and famous
07/24/03: Ali and George, living it up; Mel Gibson's Washington power play
07/21/03: White House smear?
07/17/03: Yet another intern scandal; it's her party and she can pay if she wants to
07/14/03: On the auction block: JFK'S boxer shorts; love bytes the maestro
07/10/03: A hairy situation at Homeland Security; Van Susteren v. Orth
06/30/03: Rep. Patrick Kennedy: I've never worked a (bleeping) day in my life; Drudge's dressing down; Ken Lay's Kerry connection
06/26/03: Rapping the beat
06/23/03: Another Watergate scandal?; AL GORE TV!
06/19/03: Tony Snow, rocker?; that won't be crow on Mr. Carlson's plate
06/16/03: Missing dog, ransom demand, Hollywood ending
06/12/03: Giving both parties the needle
06/09/03: WHAT DID SHE KNOW, AND WHEN DID SHE KNOW IT?
06/05/03: Incoming from Barbara Bush?
06/02/03: Bob Dole's plan for fighting unemployment
05/29/03: Newt's new novel
05/27/03: Hitchens & Blumenthal, together again; He still believes in a man called Hope
05/09/03: Close, but no cigar; Romeo & Juliet with a happy ending?; Geraldo to help Heebs?
05/05/03: So Bill Gates and Tom Brokaw walk into a coffee bar . . .; hotel hell; more

© 2003, Creators Syndicate