Jewish World Review Nov. 10, 2003 / 15 Mar-Cheshvan, 5764

Lloyd Grove
Gen. clark on the Subway diet; life of the party; MTV's Dumb and Dumber?; the hug issue; but does the $6,000 shower curtain convey?; red faces at Buckingham palace?
http://www.jewishworldreview.com | NEW YORK — This was no crass media event, Wesley Clark insisted.
There was only one reason that the 58-year-old Little Rock, Ark., resident was riding in a hole in the ground on Thursday morning: "Simply because it's the best way to get around the city," he declared.
The Democratic presidential candidate — who was transported in limos and motorcades when he was a four-star general and the United States' top military official in Europe — discussed this and other burning issues in an exclusive interview with this column as he sat on the nearly empty F train on his way to speak to the Queens County Democratic Club.
Here are a couple of Clark's subterranean exchanges:
Q: Some folks have been saying that his dear friends, Bill and Hillary Clinton, are touting him behind the scenes as a stalking-horse for a possible Hillary candidacy.
A: "That's just silly. That's silly talk. It's partisan."
Q: And what is Clark's reaction to former Vermont Gov. Howard Dean's pandering comment that he wants the votes of Southerners, i.e., "guys with Confederate flags in their pickup trucks"?
A: "Well, he shouldn't have said those things. I think all Americans — and this is a joke! — all Americans, even if they're from the South and 'stupid,' should be represented."
Minutes earlier, the general had grappled with the subtle and complex folkways of the New York Metropolitan Transportation Authority. At the 51st St. Station in Manhattan, there had been the usual trouble with the Metrocard. Like a refugee detained at a Balkans checkpoint, the general stood on the wrong side of the turnstile while an aide tried over and over to let him through.
"PLEASE SWIPE AGAIN," the machine kept messaging. Finally the aide got the thing to work and the general made his way to the platform, smiling sheepishly and reddening slightly.
In due course, the F train arrived. Jamal Simmons, the general's press secretary, indicated that now was the time for the interview — and pointed the general toward an open seat.
The general obeyed, but suddenly Simmons and a photographer began gesturing urgently: Get up! Get up! "Why don't you sit over there?" the photographer suggested. The general flashed a quizzical look but followed orders.
Later the photographer explained that the campaign didn't care for the visual behind the original seats — a big brassy ad for Michelob: Beer Guzzlers for Clark.
So — has the general taken the subway before?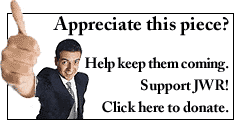 "I've taken it lots of times!" the general answered brightly, then meticulously elaborated: "My wife (Gertrude) is from Brooklyn. She's from Park Slope. Then her family lived in Flatbush for a while. And so we used to ride the IRT all the time. But I haven't been on since they got the new ticket machines. I'm used to the old tokens."
LIFE OF THE PARTY
Is Kyle MacLachlan a secret party animal?
In the wee hours, at some nightspot or another, this column has frequently run into him hoisting a few with pals like Hugh Grant and dancing with his glam wife, power-publicist Desiree Gruber.
You wouldn't guess that the 43-year-old actor has been spending his days toiling in rehearsals and previews so that he can open Sunday night in the Roundabout Theatre Company revival of Harold Pinter's "The Caretaker."
It's MacLachlan's Broadway debut, opposite Patrick Stewart and Aidan Gillen, and Grant took in Wednesday night's performance — laughing appreciatively at Pinter's dark humor.
So is MacLachlan burning the candle at both ends?
"I would say that when you finish a show, you have an excessive amount of adrenaline, shall we say, and you need to filter out that excess. That's the actor's life," he told me. "Now it's not every night — especially when you have a matinee the following day. But it's a treat, every so often. You want to go and have a glass of wine and kind of unwind."
Any chance of dancing on tabletops, Hilton-sister style?
"Doubtful," MacLachlan answered. "Maybe there might be some table dancing if we've had a particularly good show. In that case, any celebration is viable."
MTV'S DUMB AND DUMBER?
Ally Hilfiger and Jaime Gleicher, the stars and producers of the new reality series "Rich Girls," certainly sound like smart young ladies.
The 18-year-old daughter of fashion icon Tommy Hilfiger cites credentials galore in her official bio: attending New York's Professional Children's School, acting in the Broadway play "Abby's Song," producing the film "Proud," starring Ossie Davis, and producing and hosting "In the House with Ally Hilfiger," a show on Nantucket television.
"I am now producing 'Rich Girls,' and I love to paint — a lot," she writes.
Gleicher, also 18, is even more impressive on paper: student body president at the Professional Children's School, where she graduated with honors; winner of the Betty Ivey Martin Award for Outstanding Service and the New York Lottery Leaders for Tomorrow scholarship.
"I am in the midst of writing my first novel," she confides. "I hope to one day write a screenplay or dramatic play and produce it. I also want to continue my acting career either on stage or on the big screen. . . . I now attend Barnard College."
So I was unable to resist being fascinated with the searching philosophical discussion featured on the second episode of "Rich Girls," which has been running this past week on MTV. The setting is poolside on the Hilfiger estate on Mustique:
Ally: Yo, we're so fortunate. Like, I thank (expletive deleted) G-d — excuse me, Lord, I'm sorry to use your name in vain. I feel like I do not deserve all of this. Jaime: Ally, you deserve it because you're not fixated on it and you appreciate it. It's not like "Oh, back in Mustique, this is my house, blah, blah, blah." You don't take it for granted.
Unidentified third girl: Do you guys believe in past lives?
Ally: Yes, I do.
Jaime: Like, Ally, I feel like you will be a child of Mustique, because you love it and you love the sea.
Ally: Yeah, or I would be a tree. I would be a tree.
Girl: I feel like we're all old souls though. Maybe we were just really good in our past lives.
Jaime: We must have done something really good for us to have the privileges that we do. Benjamin Franklin was born on my birthday, Muhammad Ali was born on my birthday. Like, maybe I was one of them.
Ally: Who? Who was born on your birthday?
Jaime: Benjamin Franklin — who invented the light bulb.
'Nuff said.
THE HUG ISSUE
Just which Democratic presidential candidates did Teresa Heinz Kerry hug — and which didn't she hug — at last week's CNN-Rock the Vote debate?
A witness in the green room said Sen. John Kerry's wife was throwing her arms around nearly everybody, possibly including Kerry's arch-rival, former Vermont Gov. Howard Dean.
A question to the Kerry campaign resulted in a flurry of e-mails from Teresa Heinz's handler, Chris Black, who insisted that "Dean never made eye-contact with her. Not that she would hug Dean anyway. He's not exactly the hugging kind of guy."
Black later e-mailed: "She hugged her 'friends': Al Sharpton, Carol Moseley Braun and John Edwards. She said hello to General Clark."
Another e-mail from Black: "My first source only saw the Sharpton hug. But Teresa (who just called in from the trail in Virginia) tells me she hugged her 'friends'' in the green room. Sharpton, of course, Carol Moseley Braun and John Edwards. She said hello to General Clark (no hug)."
Yet another e-mail: "I have learned that Teresa Heinz Kerry MOST DEFINITELY DID NOT hug Howard Dean."
Whatever. Heinz Kerry definitely warmed up to Al Sharpton. "I've got to say hello to my boyfriend," she was overheard saying in the greenroom.
Answering moderator Anderson Cooper's question: Which candidate would you most like to party with? Sharpton said: "Probably the best person I've met to campaign, to party with — Mrs. Kerry." John Kerry told Sharpton: "I was going to choose Carol Moseley Braun, but now I'm going to have to choose you so I can keep an eye on my wife."
THE BRIEFING
A FULL-SERVICE GOSSIP COLUMN: The other night, Boldface Names, the New York Times' version of a snarky social digest, ventured bravely into rapper Jay Z's 40/40 Club to cover the launch of the RunAthletics men's clothing line. On hand for the Courvoisier-hosted bash were Russell Simmons and his brother Joe, "Reverend Run" of Run-DMC, plus various members of Russell's posse in an upstairs VIP lounge. Enter the legwoman from Boldface Names. "Are you here to give us a massage?" a couple of the guys called out to her, apparently thinking she was the professional masseuse that Russell employs at his well-staffed mansion in New Jersey. "We were just laughing about it — it was the most bizarre thing," Boldface boss Joyce Wadler told me. Wadler stressed that her minion didn't give anyone a massage. "If you want a massage, call a publicist."
BUT DOES THE $6,000 SHOWER CURTAIN CONVEY?: For a mere $28 million — once upon a time, chump change to Tyco robber-baron Dennis Kozlowski — some very rich person can own the 12-room duplex that the Feds seized when Kozlowski was indicted on securities fraud charges. New York magazine reports that the apartment at 950 Fifth Avenue (for which Tyco, not Dennis the Menace, paid $18.6 million three years ago) went on the market last week. The anonymous renters have the right of first refusal.
RED FACES AT BUCKINGHAM PALACE?: I knew that Prince William had invited Pink to perform at his 21st birthday last June. Now the pop star tells Seventeen magazine why it didn't happen: "I thought that was really cool," she says, even after she learned that the heir to the British throne is a hunter. "I figured, use the opportunity when you have it. So I wrote back and basically said, 'I don't like the fact that you shove spears up animals' (expletive deleted).' . . . I'm not gonna say he's a bad guy, because I don't know him. But maybe he's just ignorant and he needs to be educated. I figured, maybe I'll educate him. I haven't received a letter back. I don't think I'll be getting any more party invitations. I'm not making a lot of friends this year!"
MATHERS IN MOURNING: Eminem misses Tupac Shakur. "The day he died the world kinda stopped," he recently told a friend. Paramount is releasing an album and movie tribute to the slain rapper, and the 31-year-old Eminem has contributed to the soundtrack. "I remember buying my first Tupac album at 17," he said. "I think honestly that Tupac was the greatest songwriter that ever lived . . . I never had the chance to meet him because I wasn't up on the ladder yet, but I remembered hearing the news of his death while I worked as a cook in a Detroit restaurant, and will never forget the feeling." Shakur died at 25 in September 1996. His murder remains unsolved.


Comment by clicking here.

11/06/03: Let them eat pita?; verbal jousting; pretenders to the throne?
11/05/03: Will Harvey Weinstein and Gregg Easterbrook now be pals?; crazed Quentin; more
11/04/03: Herding off the hipsters; more
11/03/03: Dean's tell-all on himself?; Lisaraye vs. Mya?; the odd couple; no need to panic; just don't call him "Scooter"!; Rosie scenarios
10/30/03: Autumn of the editor?; Cynthia Nixon's split may be costly; 'Burning' questions
10/29/03: Ah-nold, unauthorized!; a dilemma for Melissa Gilbert? not even Frank Gifford can help him now!; nobody wanted Elizabeth Hurley
10/28/03: It's Cher calling!; Brown Alert
10/27/03: Paparazzi uncensored!; where's Aaron Brown?; postcards from the middle; invasion of the party snatchers?; House flooded when not afire?; suspenders of disbelief?
10/23/03: Ace up Howard Dean's sleeve; Woody's ordeal; Paul Simon's kid makes good; the non-beginning of a beautiful friendship?
10/22/03: Showing the flag; Joe Frazier, smokin'!; see Carville bruised-up — sort of
10/21/03: Morris & Jaci's charm offensive; Hell hath no fury; Wintertime for Hitler
10/20/03: Isn't it rich?; men (and the occasional woman) behaving badly; peacenik John Lennon supporting the U.S. military?; courageous Connie
10/16/03: George Clooney and intolerable Drudgery; Cameron goes native; and you thought the war in Iraq was nasty?; now it can be revealed; star wars?
10/15/03: Kerik into the breach?; holiday pander?; "the Dink" corrects the record; more
10/14/03: Madge gets mad, lips are sealed; the candidates who listen; he who hesitates is Beatty
10/13/03: Clothes, but no cigar; New Yorkers put a Sox in it; mad at Matalin?; more
10/09/03: Gray Davis goes to the movies; Ali Wentworth, working blue; Law & Order?; pot of gold at the end of the rainbow room?
10/08/03: Art-time for Hitler; the actress who hates movies; lying "Liam"
10/07/03: Pond scum of the rich and famous
07/24/03: Ali and George, living it up; Mel Gibson's Washington power play
07/21/03: White House smear?
07/17/03: Yet another intern scandal; it's her party and she can pay if she wants to
07/14/03: On the auction block: JFK'S boxer shorts; love bytes the maestro
07/10/03: A hairy situation at Homeland Security; Van Susteren v. Orth
06/30/03: Rep. Patrick Kennedy: I've never worked a (bleeping) day in my life; Drudge's dressing down; Ken Lay's Kerry connection
06/26/03: Rapping the beat
06/23/03: Another Watergate scandal?; AL GORE TV!
06/19/03: Tony Snow, rocker?; that won't be crow on Mr. Carlson's plate
06/16/03: Missing dog, ransom demand, Hollywood ending
06/12/03: Giving both parties the needle
06/09/03: WHAT DID SHE KNOW, AND WHEN DID SHE KNOW IT?
06/05/03: Incoming from Barbara Bush?
06/02/03: Bob Dole's plan for fighting unemployment
05/29/03: Newt's new novel
05/27/03: Hitchens & Blumenthal, together again; He still believes in a man called Hope
05/09/03: Close, but no cigar; Romeo & Juliet with a happy ending?; Geraldo to help Heebs?
05/05/03: So Bill Gates and Tom Brokaw walk into a coffee bar . . .; hotel hell; more

© 2003, Creators Syndicate