Jewish World Review Nov. 17, 2003 / 22 Mar-Cheshvan, 5764

Lloyd Grove
When networks attack!; leaky Fawcett; forget the Paris Hilton video!; more
http://www.jewishworldreview.com | NEW YORK — Two weeks ago, while 13-year-old surfing champion Bethany Hamilton was paddling off the Hawaiian island of Kauai, a 15-foot-long tiger shark bit off her left arm.
Ever since, producers from the networks and other television outlets have been circling hungrily, trying to nail down the first exclusive interview with the pretty blonde teen.
I'm told that Los Angeles entrepreneur Roy Hofstetter -- a Hamilton family friend who's identified on her Web site, bethanyhamilton.com, as her "business and media manager" -- spent all of last week listening to pitches, and a few dazzling offers, as Bethany arrived home from the hospital to recover from life-saving surgery.
Hofstetter -- who answers his phone with a jaunty "Good morning!" no matter the time -- appears to have generated a feeding frenzy by giving the TV people possibly exaggerated versions of what their rivals have put on the table.
Thus rumors abound that the syndicated tabloid show "Inside Edition" offered to pay for a state-of-the-art prosthetic arm in return for the Bethany exclusive, while other outlets, I'm told, have offered a variety of other inducements -- financial and otherwise. "'Inside Edition' does not comment on news-gathering," a spokesman for the show told me.
A source at a rival network claimed that CBS, a subsidiary of the media behemoth Viacom, dangled an MTV reality show and a possible book deal -- a claim vehemently denied by CBS News officials.
"All I can tell you is that there has just been a lot of love and caring for Bethany," Hofstetter told me. "My main concern is getting her back on the board and turning her into a superstar."
In the meantime, the previously unknown Hofstetter has been fielding phone calls from the likes of syndicated talk show host Oprah Winfrey and CNN's Larry King (who believes he has her nailed down for the Nov. 24 "Larry King Live"), NBC's Matt Lauer of "Today" and Stone Phillips of "Dateline," and ABC's Chris Cuomo of "20/20."
Word is that Hofstetter has decided to go with Cuomo, who was hoping to interview Bethany as early as today in Hawaii -- in time for Friday's edition of "20/20." Hofstetter told me: "That (the Cuomo interview) hasn't been confirmed, but you certainly are talking about the right demographic."
CBS's Susan Zirinsky, executive producer of "48 Hours Investigates," told me she dropped out of the race on Thursday after getting the impression that Hofstetter "was going in a different direction."
"These stories are like buses," Zirinsky said. "You try to catch them, and if one passes you by and you don't make it, there's always another one."
Zirinsky added that, after all, Bethany "didn't cure cancer. She fell off a surfboard and had her arm bit off. I haven't lost a wink of sleep" over losing this "get."

LEAKY FAWCETT

Why did Farrah Fawcett's Broadway debut -- "Bobbi Boland," a $2 million comedy at the Cort Theatre -- implode last weekend, only two weeks before the scheduled opening?
"I can't really explain it," the former Charlie's Angel tells New York magazine, a few days after producer Joyce Johnson pulled the plug. "I would rather have gone up against the critics. So they didn't like it, so it closed -- at least we would have known."
Did she try to persuade Johnson to keep the show open?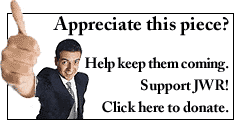 "Yes, but she said, 'No, it's not working.' And I said, 'Joyce, let's just have one more week of previews. It's not in my nature to give up!' She said, 'I don't think it's going to work in this venue. It's certainly not you, Farrah.' I said, 'Joyce, I will not go gentle into that good night. I will rage, rage -- Dylan Thomas. That is my nature!'"
Did she keep forgetting her lines?
"Absolutely not true. I do not do that! I may have transposed a line, said the line and forgotten a part of it and added it at the end, but I learned in this process to respect the writer, the cadence of her lines, which is very difficult to do. I'm used to film, where you kind of say it and it's not exactly in the right order. Did they say I was drunk?"
Yes, some people did say that.
"Onstage, my character had to swig back some Jack Daniel's, so I said, 'What do you do with your mouth? Is this how you do it?' The director said, 'You should have a shot so you'll know. It burns.' So I went out with him and some of the cast members. And then he ordered me one shot, over ice."
So what's next for Farrah?
"I don't know what's next, because all of us turned down money and projects. All of a sudden, you've got -- whoa! People asked me, 'Do you want to stay and do Broadway?' And I thought, we're going to have to get some things straight: not great pay, a lot of hard work, and . . . But I still feel good. They can't take that away from me."
THE BRIEFING FORGET THE PARIS HILTON VIDEO!: As if that were possible. But former Israeli Prime Minister Ehud Barak appears to have some home-movie auteur ambitions of his own. The New York Daily News' Larry Cohler-Esses reports that Barak dropped about $1,000 Thursday on a digital camera and a multisystem DVD player at B&H Photo, an audiovisual megastore. "There was a guy sticking so close to him you'd think they had some kind of special relationship," shopper Fred Bogin told Cohler-Esses. A spokeswoman from the Israeli Consulate says Barak is in New York until Wednesday "on a purely personal visit."
PUTTING A SOCK IN IT: Christopher Reeve might have been the star attraction at last week's cocktail party for his Paralysis Foundation, but I couldn't help being riveted by Dan Aykroyd's gym socks. The stocky comic actor, wearing a somber three-piece suit, was shoeless as he padded around Francine LeFrak's Park Ave. apartment, where Aykroyd's wife, Donna Dixon, fellow "Saturday Night Live" alum Chevy Chase and Joan Collins wore more conventional footwear. "Want to show a little respect for the fine apartment," Aykroyd explained. "Don't know what kind of carpets they have. Don't want to wear through the threads." Reeve, who told me his own cueball-smooth head is "considered fashionable and trendy," grinned when I told him about Aykroyd's explanation for his fashion choice. "How considerate of him!" Reeve marveled.
BELGIAN NOSE-DIVE: I'd have thought that Belgian choreographer Anne Terese de Keersmaeker would have been pleased to receive the Brooklyn Academy of Music's 2003 Friendship Award at a gala dinner last week. Instead, she lectured the crowd -- including BAM's corporate sponsors, Marisa Tomei, John Turturro and arts patron Beth Rudin de Woody -- about their many shortcomings, at great length, punctuated by her frequent demands that they "shut up" and "be quiet." At one point during the seemingly endless diatribe, Tomei gave a friend a theatrical shrug. And BAM chairman Alan Fishman, a wealthy banker of just that sort that the Friendship Award-winner apparently can't abide, looked ready to leap out a window.
MIXED REVIEW?: Paul Newman owes his stardom largely to the 1958 movie version of Tennessee Williams's play "Cat On a Hot Tin Roof," in which he played sexually confused hunk Brick Pollitt. So it was widely noticed Thursday night at the Music Box Theater when the 78-year-old Newman, sporting a scraggly beard, kept his seat while others stood during Jason ("Brick") Patric's curtain call. But Newman leaped to his feet and clapped wildly when Ned Beatty ("Big Daddy") took his bows.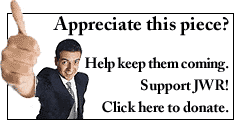 Comment by clicking here.

11/13/03: Publicity hounds; Prophetic priest; Dumb and Dumber
11/12/03: Not so Rosie; do you believe in miracles?; catalogue of sins; My Heart Belongs to Koppel
11/10/03: Gen. clark on the Subway diet; life of the party; MTV's Dumb and Dumber?; the hug issue; but does the $6,000 shower curtain convey?; red faces at Buckingham palace?
11/06/03: Let them eat pita?; verbal jousting; pretenders to the throne?
11/05/03: Will Harvey Weinstein and Gregg Easterbrook now be pals?; crazed Quentin; more
11/04/03: Herding off the hipsters; more
11/03/03: Dean's tell-all on himself?; Lisaraye vs. Mya?; the odd couple; no need to panic; just don't call him "Scooter"!; Rosie scenarios
10/30/03: Autumn of the editor?; Cynthia Nixon's split may be costly; 'Burning' questions
10/29/03: Ah-nold, unauthorized!; a dilemma for Melissa Gilbert? not even Frank Gifford can help him now!; nobody wanted Elizabeth Hurley
10/28/03: It's Cher calling!; Brown Alert
10/27/03: Paparazzi uncensored!; where's Aaron Brown?; postcards from the middle; invasion of the party snatchers?; House flooded when not afire?; suspenders of disbelief?
10/23/03: Ace up Howard Dean's sleeve; Woody's ordeal; Paul Simon's kid makes good; the non-beginning of a beautiful friendship?
10/22/03: Showing the flag; Joe Frazier, smokin'!; see Carville bruised-up — sort of
10/21/03: Morris & Jaci's charm offensive; Hell hath no fury; Wintertime for Hitler
10/20/03: Isn't it rich?; men (and the occasional woman) behaving badly; peacenik John Lennon supporting the U.S. military?; courageous Connie
10/16/03: George Clooney and intolerable Drudgery; Cameron goes native; and you thought the war in Iraq was nasty?; now it can be revealed; star wars?
10/15/03: Kerik into the breach?; holiday pander?; "the Dink" corrects the record; more
10/14/03: Madge gets mad, lips are sealed; the candidates who listen; he who hesitates is Beatty
10/13/03: Clothes, but no cigar; New Yorkers put a Sox in it; mad at Matalin?; more
10/09/03: Gray Davis goes to the movies; Ali Wentworth, working blue; Law & Order?; pot of gold at the end of the rainbow room?
10/08/03: Art-time for Hitler; the actress who hates movies; lying "Liam"
10/07/03: Pond scum of the rich and famous
07/24/03: Ali and George, living it up; Mel Gibson's Washington power play
07/21/03: White House smear?
07/17/03: Yet another intern scandal; it's her party and she can pay if she wants to
07/14/03: On the auction block: JFK'S boxer shorts; love bytes the maestro
07/10/03: A hairy situation at Homeland Security; Van Susteren v. Orth
06/30/03: Rep. Patrick Kennedy: I've never worked a (bleeping) day in my life; Drudge's dressing down; Ken Lay's Kerry connection
06/26/03: Rapping the beat
06/23/03: Another Watergate scandal?; AL GORE TV!
06/19/03: Tony Snow, rocker?; that won't be crow on Mr. Carlson's plate
06/16/03: Missing dog, ransom demand, Hollywood ending
06/12/03: Giving both parties the needle
06/09/03: WHAT DID SHE KNOW, AND WHEN DID SHE KNOW IT?
06/05/03: Incoming from Barbara Bush?
06/02/03: Bob Dole's plan for fighting unemployment
05/29/03: Newt's new novel
05/27/03: Hitchens & Blumenthal, together again; He still believes in a man called Hope
05/09/03: Close, but no cigar; Romeo & Juliet with a happy ending?; Geraldo to help Heebs?
05/05/03: So Bill Gates and Tom Brokaw walk into a coffee bar . . .; hotel hell; more

© 2003, Creators Syndicate