In recent weeks, with the mag up for sale, Wolff has been mentioned as a possible editor of the glossy weekly if his financial backer, billionaire Donny Deutsch, ends up buying it from Primedia. But Wolff has been coy about his future role, saying he'll probably just stay on as a columnist, leaving open the possibility that Miller will keep her job.

Yesterday, in an interview with the Web site IWantMedia.com, Deutsch revealed that Wolff, author of the new book "Autumn of the Moguls," is his choice to run the mag:

"As far as the editing and content, that's what brilliant editors do. Michael would be the main editorial voice."

A media-wise source E-mailed me yesterday:

"His coyness on the subject is probably because he still works at NY mag, where he reports to Caroline Miller, who hired him when he was down and out, and gave him the space and top billing that developed him into a brand. The two remained friendly even after Michael announced his quest to buy NY mag. She even allowed him to write about it in his column. Now that Deutsch has all but announced that Wolff would replace Caroline as editor, things are apt to become a little awkward around the office."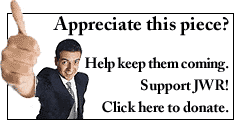 Miller said she isn't concerned.
"I don't think anybody reading that interview thought that Michael wants to roll up his sleeves and be a working editor," she said, noting that she hadn't discussed Deutsch's remark with Wolff. "But I'm going to be just as coy as Michael is.
"It's great sport watching all this develop. You exaggerate each and every little comment and underestimate the sport. You have to recognize that this is something that we are enjoying, too."
At his book party last night at Michael's, Wolff told me: "I want to be the owner, not the editor. I don't see the magazine going on without Caroline."
Cynthia's split may be costly
Friends of "Sex and the City" star Cynthia Nixon and her longtime companion, photographer Danny Mozes, are saying that the couple might be headed for an ugly financial dispute in the aftermath of their split - which Lowdown revealed exclusively on Tuesday.
I also hear that Nixon and Mozes, the parents of a 7-year-old girl and a 10-month-old son, actually decided to separate in February, not over the summer, as Nixon's rep at HBO had said.
Yesterday, the rep stood by her previous statements, including that no third party is involved.
"There are no money issues here," the rep said. "Everything is amicable with Cynthia and Danny. They are sharing parenting responsibilities. Their primary concern here is their two children."
The rep added: "I have not had any discussions with either Cynthia or Danny on whether or not they are seeing anyone new since their breakup."
Mozes, meanwhile, does not have a spokesman.
"He considers the breakup a private matter," Nixon's rep said.
The briefing
'Burning' questions: I hear that Katie Couric met on Monday with New York Times nemesis Jayson Blair, who'll participate in an hour-long prime-time NBC special timed to the March 9 publication of his memoir, "Burning Down My Master's House." The focus of both the special and a subsequent "Today" show appearance will be the breakdown in journalistic safeguards at the Gray Lady and the reasons Blair plagiarized and fabricated stories that ended not only his Times career but the careers of executive editor Howell Raines and managing editor Gerald Boyd. Still unclear is whether Raines or Boyd talk to Couric. "Hopefully, it will be a full account," Couric told me. "I'm especially interested in this because I came of age during the whole Janet Cooke controversy, and this seemed to have echoes of that."
Clintonites caught in bedroom farce: From Nantucket comes this surprising story concerning the recent wedding of Sky Raiser, the daughter of former President Bill Clinton's chief of protocol, Molly Raiser. After a night of partying on the Massachusetts island, bridesmaid Lyn Stout decided to play a practical joke on the bride and her groom, David Perlin. Stout crept through the Raisers' darkened house into what she thought was the happy couple's room and did a swan dive into the bed. "I'm here to spice up your life!" she announced. Unfortunately, it was the wrong bed. Former Clinton national security adviser Anthony Lake, who'd been fast asleep next to the mother of the bride, immediately awoke and sat bolt-upright. (Molly Raiser's sleep was apparently undisturbed.) The quick-thinking Lake quipped to the mortified Stout: "Must've been quite a party!"
Scary literature: Lowdown's Halloween book selection is Max Brooks' "The Zombie Survival Guide: Complete Protection From the Living Dead." The 31-year-old author, son of Anne Bancroft and Mel Brooks, was crystal-clear yesterday when asked his inspiration: "Basically, fear. Zombies are scary. If you go to bookstores, there are all these guides. There's nothing for zombies. I can't confirm if I've seen a zombie, but I think it's more along the lines of good preventive medicine." On Halloween, "I'll be sitting by the radio, holding my sharpened machete."


Comment by clicking here.

10/29/03: Ah-nold, unauthorized!; a dilemma for Melissa Gilbert? not even Frank Gifford can help him now!; nobody wanted Elizabeth Hurley
10/28/03: It's Cher calling!; Brown Alert
10/27/03: Paparazzi uncensored!; where's Aaron Brown?; postcards from the middle; invasion of the party snatchers?; House flooded when not afire?; suspenders of disbelief?
10/23/03: Ace up Howard Dean's sleeve; Woody's ordeal; Paul Simon's kid makes good; the non-beginning of a beautiful friendship?
10/22/03: Showing the flag; Joe Frazier, smokin'!; see Carville bruised-up — sort of
10/21/03: Morris & Jaci's charm offensive; Hell hath no fury; Wintertime for Hitler
10/20/03: Isn't it rich?; men (and the occasional woman) behaving badly; peacenik John Lennon supporting the U.S. military?; courageous Connie
10/16/03: George Clooney and intolerable Drudgery; Cameron goes native; and you thought the war in Iraq was nasty?; now it can be revealed; star wars?
10/15/03: Kerik into the breach?; holiday pander?; "the Dink" corrects the record; more
10/14/03: Madge gets mad, lips are sealed; the candidates who listen; he who hesitates is Beatty
10/13/03: Clothes, but no cigar; New Yorkers put a Sox in it; mad at Matalin?; more
10/09/03: Gray Davis goes to the movies; Ali Wentworth, working blue; Law & Order?; pot of gold at the end of the rainbow room?
10/08/03: Art-time for Hitler; the actress who hates movies; lying "Liam"
10/07/03: Pond scum of the rich and famous
07/24/03: Ali and George, living it up; Mel Gibson's Washington power play
07/21/03: White House smear?
07/17/03: Yet another intern scandal; it's her party and she can pay if she wants to
07/14/03: On the auction block: JFK'S boxer shorts; love bytes the maestro
07/10/03: A hairy situation at Homeland Security; Van Susteren v. Orth
06/30/03: Rep. Patrick Kennedy: I've never worked a (bleeping) day in my life; Drudge's dressing down; Ken Lay's Kerry connection
06/26/03: Rapping the beat
06/23/03: Another Watergate scandal?; AL GORE TV!
06/19/03: Tony Snow, rocker?; that won't be crow on Mr. Carlson's plate
06/16/03: Missing dog, ransom demand, Hollywood ending
06/12/03: Giving both parties the needle
06/09/03: WHAT DID SHE KNOW, AND WHEN DID SHE KNOW IT?
06/05/03: Incoming from Barbara Bush?
06/02/03: Bob Dole's plan for fighting unemployment
05/29/03: Newt's new novel
05/27/03: Hitchens & Blumenthal, together again; He still believes in a man called Hope
05/09/03: Close, but no cigar; Romeo & Juliet with a happy ending?; Geraldo to help Heebs?
05/05/03: So Bill Gates and Tom Brokaw walk into a coffee bar . . .; hotel hell; more

© 2003, Creators Syndicate