Mona Charen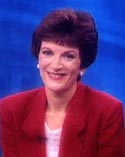 Where were the religious voices?
(JWR) --- (http://www.jewishworldreview.com) Among the many questions the impeachment year has left for posterity to sort out is the role of religious leaders and religious standards in the public square.
It became a cliche that "politicians are not moral exemplars" and that if you're looking for moral uplift, don't look to the White House but to a house of worship. And yet, in the 12 months following the revelation of Monica Lewinsky's unusual intern experience, religious leaders were almost totally absent from the national debate.
The one religious figure who did put a toe in the water was the Rev. Billy Graham, who, in perhaps the worst public utterance of his distinguished career, offered the view that the president was not to be blamed for his actions since the ladies were throwing themselves at him.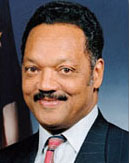 Jackson

Graham must have been having a bad day (he did later attempt to modify the import of his words). But one waited in vain, with one exception, which I'll come to in a moment, for other religious figures to fill the void.

There was no corresponding shortage of clerics ready to lend their good offices to the support of President Clinton. From the Rev. Jesse Jackson to the Rev. Philip Wogamon, they offered what might be called "religion lite," supplying plenty of forgiveness and little reproach.

What makes this doubly odd is that it was such an easy call. Let's admit that assessing the character of a leader is never a simple task, nor is the relationship between private and public virtue always clear.

Richard Nixon lied and broke the law in pursuit of his enemies, but he was a faithful husband and deeply devoted father. Ulysses Grant was often drunk, but Abraham Lincoln dared not remove him from command of the Union army on that account. Thomas Jefferson was a spendthrift and a slave holder, yet he ranks as one of the giants of our history.

Conversely, Jimmy Carter was and is an upright, morally sensitive man who proved a feeble and dangerously naive president. Criticized in 1941 for his willingness to make common cause with Josef Stalin, Winston Churchill summed up the moral choice this way: "If Hitler invaded Hell, I'd find something nice to say about the Devil himself."

At times of national strife, war or emergency, the willingness to overlook misbehavior in a leader -- even official misbehavior as was done in the case of Lincoln, who suspended the right of habeas corpus -- is understandable. If the nation's safety is at risk, punctiliousness about moral failings can be viewed as a luxury too expensive to indulge.

But in the case at hand, the economy was robust, crime and welfare dependence were declining, and the world was remarkably peaceful by modern standards. Far from being cause to overlook or excuse the president's disgraceful and illegal conduct, such a time should have made upholding moral standards easier.

Still, not all religious leaders ducked under their pulpits when the roll was called. One hundred eighty-eight of them (many of whom had voted for the president twice) signed a declaration following the infamous prayer breakfast last September, denouncing Bill Clinton for the cynical misuse of religion and religious symbols.

"As scholars interested in religion and public life," they wrote, "we protest the manipulation of religion and the debasing of moral language in the discussion about presidential responsibility. ... We challenge the widespread assumption that forgiveness relieves a person of further responsibility and serious consequences. We are convinced that forgiveness is a relational term that does not function easily within the sphere of constitutional accountability. A wronged party chooses forgiveness instead of revenge and antagonism, but this does not relieve the wrongdoer of consequences."

Several clear-eyed and well-reasoned essays by the signers of that declaration are anthologized in "Judgment Day at the White House," available from the Eerdmans Publishing Co., Grand Rapids, Mich. Here is the place to find "contrition chic" exposed and "counterfeit confession" condemned. In the words of Jean Bethke Elshtain, "We understand that justice must be tempered with mercy. But we cannot take leave of our senses and abandon judgment ... altogether in the interests of sweeping a mess under the rug."

America has a very lumpy rug just now.