Mona Charen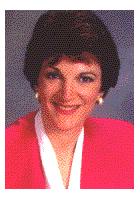 Involuntary fatherhood?
IT HAD TO HAPPEN, I suppose. Peter Wallis is suing his former girlfriend for involuntary fatherhood.
According to The Washington Post, Peter Wallis and Kellie Smith were the typical '90s couple --- living together but not married. She became pregnant. After that, the two accounts diverge dramatically.
In his version of events, after meeting at work and falling in love, the couple made a pact when they moved in together: no kids. She agreed and began to take the pill, the most reliable form of birth control. But at a certain point, Wallis claims, she stopped taking the pill without telling him and became pregnant. When informed of his girlfriend's pregnancy, Wallis says that he did two things. First, he asked her to marry him. When she refused, he urged her to have an abortion.
All there is to fatherhood?

Smith has a different version of events. She argues that the pregnancy came as a complete shock -- that she had never ceased taking the pill and that she declined to marry Wallis because she believed he didn't love her.

From such heartache, lawyers see riches. He is now suing her for fraud, arguing essentially that she breached their contract and "converted" his sperm for uses other than those intended. He is suing her for the money he says he will eventually be asked to fork over for child support.

Still, Wallis says there is a principle at stake. He doesn't ever really expect to win any money but hopes that his suit will serve as a warning to other women who might be considering similar "frauds."

Wallis isn't a villain. He did offer to marry Smith, which is the proper thing to do (though urging abortion in the alternative was not). But his lawsuit betrays the complete divorce our culture has endorsed between sex and commitment.

It's one thing to move in together and have sex, this suit implies. But it's quite another to get pregnant. When a man has sex with a woman and she becomes pregnant, that's her affair, particularly if she has sworn that she is using the pill.

Men's groups agree. They chafe at the unfairness of women always holding all the reproduction cards. "If a man wants her to have an abortion," Hugh Nations of the Men and Fathers Resource Center complained to The Washington Post, "that's an option solely within the control of the woman. If he doesn't want her to abort, that's an option solely within the control of the woman."

They have a point. By insisting since the 1960s that to give birth or not is always the sole decision of the pregnant woman, feminists have stiff-armed men and contributed to their alienation from women.

Still, everyone knows that birth control is not foolproof. And for a man who has enjoyed a sexual relationship with a woman to cry foul when she becomes pregnant -- even if she was careless -- is to avoid the very real responsibility that ought to attach to sex.

As for Smith, she is quite typical of the modern female who thinks nothing of refusing a marriage proposal even though she is pregnant. How can she so cavalierly deny to her daughter (the Post described her as "chubby-cheeked and green-eyed") the presence of a father in her life? Along with having the power of life or death over their unborn babies, women now seem to think that they are within their rights to bear children for the most selfish of reasons: for companionship or the satisfaction of vanity.

The response of both adults in this case ought to have been the same. Each should have recognized that once a child is conceived, their lives are changed forever. No longer can they put their own desires first. If Smith loved Wallis enough to set up house with him, she can surely find enough residual warmth in the relationship to make a marriage succeed. She owes her daughter nothing less.

As for Wallis, he should recognize that pill or no pill, having sex involves the risk of pregnancy. If he is not ready for that responsibility, he has no business being involved with any woman sexually.

The judge should dismiss the case and urge the couple to return with a marriage license.