Mona Charen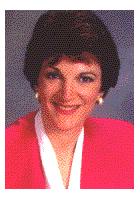 Nappy Hair and
other racial slurs
WHAT WOULD MOTIVATE a young white woman to teach in a public school in Brooklyn, N.Y., that is predominantly black and Hispanic? Wouldn't you guess idealism ---- a desire to help the less fortunate? Why else endure poor facilities, unsafe streets and disengaged parents?
Ruth Sherman's history suggests a young woman with a big heart. Even as a college student, she took time to tutor some of the children in the Bushwick section of Brooklyn in reading. Their scores improved.
But when, two weeks ago, the black parents of children in her third-grade class got wind that she had read the kids a book called Nappy Hair, the condemnation was swift and unthinking, and the benefit of the doubt nowhere to be found. Parents were outraged and demanded that Sherman be removed from the classroom. She was, though the administration later claimed that this was only for her own protection. At a public meeting to discuss the controversy, Sherman was threatened by several parents -- including the mother of one of the children she had tutored in reading.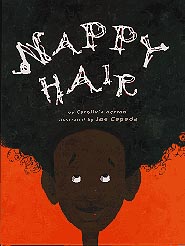 Nappy Hair, as everyone knows by now (but the parents couldn't trouble themselves to find out), is the work of a black classics scholar named Carolivia Herron. She uses the image of untamable hair as a metaphor for the strength of black people in the face of adversity. Any black teacher could have taught the book with impunity. But Sherman is white and, it must be added, blond ---- which was probably her principal offense.
In a story explaining the controversy, one of the networks offered pictures of shampoo advertisements featuring flowing, shiny Caucasian hair. This is the American standard of beauty, went the explanation, and blacks feel excluded from it.
This is profoundly silly ---- the mark of people with too much time on their hands and not enough true trouble to offer perspective. In the first place, most white people manage to muddle through life without gorgeous flowing locks too. It is a tiny minority who are blessed with lovely hair. And if we're comparing racial traits, whites could waste time, if they chose, whining about the injustice of blacks having nicer skin (skin that, for example, ages much less noticeably than white skin).
What this reveals is that some black people live life on a hair trigger ---- looking for signs of "racial insensitivity" and pouncing on every purported instance. The trouble is, in this case, they insulted and drove away a dedicated teacher who was doing nothing but trying to persuade her charges to believe in and like themselves just the way they are.
The parents who were so quick to denounce the use of Nappy Hair -- a book recommended by black educators around the nation by the way -- without having read it are the same parents who cannot be bothered to show up at parent/teacher meetings or interest themselves in the poor academic performance of their local school. Only 1 percent of students at PS 131 is reading at grade level. But there have been no emergency community meetings called to discuss that.
Teaching these children to read is far, far more important to their future success than anything else they are doing in third grade. The parents are teaching their kids all of the wrong lessons by reacting only to perceived slights by whites instead of working on themselves. The best thing for the self-esteem of these poor children would be a rigorous curriculum, firm discipline and parentally enforced high expectations. It isn't racism that is keeping them poor and isolated; it is the failure to work hard at learning.
Carolivia Herron, now a professor at California State University at Chico, reminisced for The New York Times of her own introduction to great books. She recalled telling a librarian, at age 12, of her desire to read Milton and being led down the "beautiful, beautiful marble stairs in the Carnegie Library." Her imagination was fired by the beauty of the library as well as by the poetry she devoured. The students at PS 131 would be far better off with more trips to the library and less trumped-up indignation about hair.