Mona Charen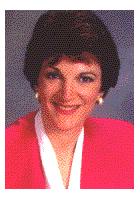 Wag the country
THERE COMES A POINT beyond which extending the benefit of the doubt becomes foolhardy.
This column has urged seriousness of purpose regarding Saddam Hussein for the past decade. President Bush was scored for placing ephemeral U.N. cohesion ahead of U.S. national interests in failing to remove Saddam Hussein from power when we were in the neighborhood in 1991 (so to speak). And this administration has been urged to interest itself in the Iraqi threat many times since.
But far from taking the Iraqi threat seriously, the Clinton administration has demonstrated fecklessness and, worse, bad faith, for the past six years. It has ignored or papered over thousands of instances of Iraqi intransigence and obstruction of the weapons inspection scheme. It has threatened military action at least three times and backed down in each case on the flimsiest of paper guarantees that Iraq would cooperate.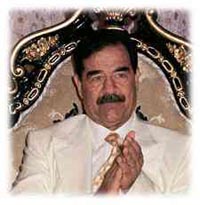 Saddam

Each time the administration has gone to the brink and then retreated, it has sent devastating signals of unseriousness to the Iraqi regime.

In each instance, Iraq has resumed its chemical, nuclear and biological weapons program, as well as its policy of obstructing the UNSCOM inspectors, within hours of the U.S. climb down. Scott Ritter, the U.N. weapons inspector who resigned from UNSCOM rather than participate in a sham, blew the whistle on this administration's vacillation, revealing that the secretary of state had signaled to UNSCOM that it not push the Iraqis too hard since President Clinton was unprepared to use force as he had promised to do if Iraq failed to live up to its promises.

For this bit of courage, Ritter was rewarded by the administration in classic Clinton style --- he became the victim of character assassination. The administration had him investigated by the FBI on utterly spurious charges. Ritter joins Billy Dale, Kathleen Willey, Linda Tripp and too many others to mention.

Only 24 hours before the impeachment vote, the president asks us to believe that the timing of military action is coincidence?

The last time this president noticed that we have armed forces and world threats was in August following his testimony before the grand jury. At that time, he launched an air attack (no casualties, please, we're Democrats) on a previously unknown terrorist. There were assurances then that the timing was pure coincidence and that taking on Osama bin Laden was a long-term project that would absorb the time and attention of the administration for years to come.

Republicans dutifully supported the action and denied that the president was "wagging the dog." Two days later, bin Laden was forgotten. And the administration has had not one word to say since about fighting international terrorism.

The president claims that he was forced to attack Iraq now, at least in part because Ramadan is set to begin soon. Yet one month ago (and one year ago and four years ago), we knew everything that is known today about Saddam's drive to acquire weapons of mass destruction. Why didn't the president take account of the approach of Ramadan back then? Surely being sensitive about Ramadan was an argument for striking in November or long before.

If the administration were at all serious about the threat from Saddam Hussein, it would plan more than a week in advance. Everyone who has studied the problem even for a few days comes away with only one conclusion: There is no solution to the problem of nuclear, chemical and biological weapons in Iraqi hands short of removing Saddam Hussein from power. President Clinton and his foreign-policy team wish for Saddam's ouster but do nothing to accomplish it. The announced purpose of this bombing is merely to "degrade" his capabilities. That puts American lives at risk for the sake of a mere delaying action.

Under pressure from Congress, the president signed the Iraq Liberation Act in October, which provided $8 million to support Saddam's opposition. But as Republicans have noted, only $58,000 of that money has been spent.

By making it appear that Iraq is only a convenient whipping boy for a president in political trouble, Bill Clinton has trivialized the most serious threat we face and proved that there really are no limits to what he will do to save his own hide.