Mona Charen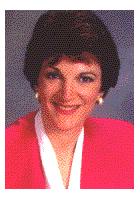 The presumption of innocence
and the American way
AFTER DELIVERING A SPEECH in New Jersey last week, your servant was upbraided by members of the (mostly liberal) audience for "assuming that he is guilty." The "he" was of course the "big He" -- the world's most famous investigatee.
Can it be that sizable numbers of people are still in doubt on this point? The phrase "presumption of innocence" cropped up a lot, so much so that some clarification seems to be in order.
The presumption of innocence is a legal standard of proof. It requires that in a criminal case, the government must prove the defendant's guilt beyond a reasonable doubt. The defendant does not have to prove his innocence. We maintain this standard because we prefer to see 10 guilty men go free than one innocent man punished unjustly.
But as became evident during the long O.J. Simpson trial, many Americans believe that "innocent until proven guilty" is a national motto or a requirement that we suspend judgment on all matters of wrongdoing until a court or jury has spoken. In short, they cite the maxim as an excuse to check their brains at the door.
This notion is particularly out of place in the political context, where the sober evaluations of informed voters are all that stands between us and chaos. Sure, everyone is waiting for the Starr report -- and it is possible that the report will illuminate vast areas that have until now remained murky, like Travelgate and Filegate -- but there is already a corpus of undisputed facts on the table that can lead disinterested adults to certain conclusions.
Cast your mind back to the very first hours of L'Affaire Monica. President Clinton was asked about it by Jim Lehrer on the NewsHour, and the president stammered and looked terribly uncomfortable. At last, he worded a lawyerly answer, saying, "There is no sexual relationship." The Washington press corps, fed up to the eyeballs after five years of precious evasions by this president, immediately seized upon the tense.
Those New Jersey true believers might ask themselves this: How would an innocent man react to this charge? By mincing words? They might also ponder the rest of the president's subsequent behavior. The president promised to provide an early and comprehensive explanation of the matter. He then huddled with his lawyers and immediately clammed up. What does that suggest?
An innocent man would have been appalled and shocked at such an allegation. He would have opened all of his records, all of the Secret Service logs, perhaps even his diaries, in an effort to prove that the accusation was a terrible lie. Even as recently as last week, a remark from Press Secretary Mike McCurry betrayed the wink-and-nod approach this White House has taken to the accusation. Asked about Lewinsky's deal with prosecutors, McCurry said the president was glad "things are working out for her." Really? If she is lying about the relationship and destroying his presidency, why does the president even remotely wish her well?
Comparisons have been made between this scandal and the Iran/Contra affair. There are many differences, but here's a big one: Ronald Reagan threw open his entire administration to the investigators. He did not invoke a single privilege -- not attorney/client, spousal or executive. President Clinton has deployed them all and then some. His Justice Department has even attempted to invent a new privilege, the protective function privilege, to prevent the Secret Service from testifying.
This scandal has been with us for so long that much of the initial outrage has spun down. But it is worth remembering why this matters. When any American seeks redress through the courts, we expect him to be able to rely on the truthful testimony of witnesses. Nothing less than our system of justice rests upon it. Paula Jones was denied that.
The oath is a sacred thing -- particularly for the president, who is supposed to set an example.
The president's spinners have attempted to make Kenneth Starr and the rest of us the guilty parties. We are guilty for our interest in his sex life. But his sex life is the emblem of his character, and if we are guilty of anything, it is too much indulgence of the Adolescent in Chief.