Mona Charen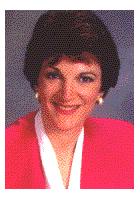 Another victory for cowardice
"THIS IS NOT OVER until absolute and unconditional compliance is guaranteed and delivered," announced British Prime Minister Tony Blair after agreeing with President Clinton to once again retreat from using military force against Iraq. In the absence of compliance, Blair warned, Iraq can expect to be attacked "and there will be no warning whatsoever."
Poppycock. Even as we turn our ships around and unpack our cruise missiles, humanitarian workers are returning to Iraq, as are weapons inspectors. Are we to believe that the United States and Britain will attack suspected sites of weapons of mass destruction (WMD) without first withdrawing our own people?
Statements like Blair's reveal the fundamental unseriousness of both leaders. Both have participated in this absurd game with Saddam for years now, and both surely know that their policy is achieving nothing -- except to convince Hussein that we are afraid to act decisively against him.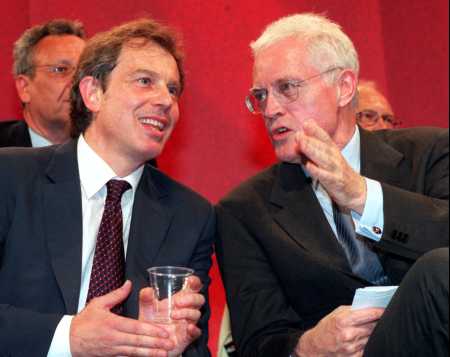 Blair

The Clinton policy is now nothing more than the boy who cried wolf. Some believe that even one cave-in to a tyrant like Hussein is a mistake. But almost no one believes that you can threaten and bluster on three separate occasions without follow-through and maintain any credibility.

Secretary of State Madeleine Albright asserts that American policy is keeping Saddam "in a box." But with each passing year, as we bluster and then retreat, he gets closer to his goal of achieving weapons that can make him a world player. He is busy building nuclear and other weapons in his box, and we can't seem to find the will to stop him.

President Clinton keeps saying that his goal is to ensure that "the U.N. can do its job." But that is no policy at all. At most, this regime of U.N. drug dogs sniffing around his WMD programs can slow the Iraqis' progress a bit.

As the Iraqi defector Khidhir Abdul Abas Hamza, an MIT-trained nuclear physicist, revealed last August, Saddam's scientists were only months away from developing a nuclear bomb when the Gulf War began in 1991. If we had followed the advice of so many Americans, including the vast majority of Democrats in Congress, and given sanctions "more time to work," Saddam would have been able to engage in nuclear blackmail.

The inspectors who are heading back to Iraq now are at a disadvantage. First, they have been away from Iraq for more than 100 days, during which time Saddam has certainly scrambled the deck. It will take time for the inspectors even to get their bearings. But more important than that is the clear message conveyed by Madeleine Albright to the United Nations and revealed by Scott Ritter (who resigned in protest several months ago), that the United States is not serious about preventing Iraq from acquiring these WMDs. Our policy is simply to pretend that we are serious.

And so the game of blind cat and determined mouse will now resume, and the White House spins this as a victory for Clintonian diplomacy. Thank God the Cold War had been won before this president took power.

President Clinton seems to fear using force more than the consequences of failing to use force. But as the Center for Security Policy put it in a monograph on Iraq, "It's not the weapons, stupid, it's the regime."

Without weapons of mass destruction, Saddam is the leader of a fourth-rate power. Most such leaders are content with their palaces and their security details. Saddam is different. He has maniacal ambitions that have already cost the deaths of thousands of innocents. He has already attacked two neighbors at terrible cost to his people and allowed them to suffer under a regime of sanctions. His aggression ranks with the monsters of the 20th century, V.I. Lenin, Josef Stalin, Mao Tse-tung and Adolf Hitler. This is not a mere nuclear proliferation issue. Saddam is not India or Pakistan, hoping to explode a nuke for the prestige. There is every possibility that he will use his. And we don't want to be in the position of having to guess whether he is serious about using force next time around.

Our security is at stake here. Removing Saddam from power by whatever means necessary should be our policy. And the day of reckoning cannot be put off indefinitely.