Mona Charen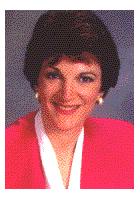 Lies, damned lies,
and sex lies
AT THEIR CONVENTION in New Orleans last week, Republican governors were keen to avoid one subject. Education was on the table, along with tax cuts and big government. But whatever you do, participants were cautioned, don't bring up the Big I.
Bill Kristol, editor of The Weekly Standard, actually scolded the governors for their ostrich stand on impeachment. "As we sit here," he reminded the group, "the House Judiciary Committee is considering whether the president of the United States should be impeached. That is not an insignificant thing, and we shouldn't be saying, 'Oh let's not talk about that, let's talk about education and other important issues.'"
Most Republicans would dearly love for the whole matter to simply go away because they do not wish to seem "judgmental" before an electorate that is intolerant only of intolerance.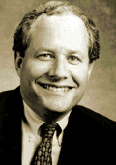 Kristol

For months, I have tried to understand the attitude of millions of my fellow Americans who, faced with unrebutted evidence of presidential law breaking, shrug their shoulders and say, "Let's move on." If I've heard one, I've heard a hundred callers to radio and television programs say, "What the president did was intolerable. But it wasn't impeachable. So drop it."

In other words, what the president did was intolerable, but let's tolerate it.

Perhaps the most charitable way to interpret the attitude of voters is this: If Candidates A and B are having a debate, and Candidate B accuses Candidate A of being a rotten person, while Candidate A insists upon rising above such name calling to address the issues, most voters are going to conclude that the more seemly course is to reject the name caller. No one wants to reward the politics of personal vituperation.

But to continue our thought experiment, suppose Candidate A really is an uncommonly rotten person. Suppose he has cheated on his income taxes, embezzled funds from his law firm and contributed money to the Ku Klux Klan?

By the logic of President Clinton's defenders, all of that is irrelevant. We must only ask, we are instructed, about Candidate (or President) A's policy positions.

The president's champions further claim that only acts "affecting the state" are fit subjects for impeachment. If so, then a president who slandered, assaulted or raped someone could not be impeached on those grounds. That is plainly ridiculous.

Surely we have not abandoned altogether the notion that our political leaders -- in order to merit the honor of making our laws -- be decent human beings. But we do seem to be confused about where to draw the line.

One would think that giving Clinton a "bye" on this particular perjury would be a tough call for liberals. After all, it was in the course of a lawsuit based on a liberal law, sexual harassment, that President Clinton sought to thwart justice. He was the defendant in a civil suit, who, when commanded to answer questions truthfully by a federal judge, chose to lie.

Oh, we are told, that's nothing. People lie all the time about sex. A gentleman should do no less. OK, then let's move to the next logical step: All sexual harassment laws should be stricken from the books, since all such cases pose embarrassing questions to witnesses.

For that matter, we should probably go ahead and remove perjury from the criminal code as well. After all, people lie all the time out of embarrassment about money, drugs, their HIV status and a million other things. There are as many rationalizations about lies as there are liars.

It is President Clinton's singular contribution to American life that he has succeeded in lowering standards on vital matters of character. He was the first draft-dodging, womanizing, pot-smoking candidate to achieve election. In the course of his presidency, Clinton has managed to make selling overnights in the Lincoln bedroom routine, violation of campaign-finance laws a trifle, groping of job seekers a yawn, and fellatio by interns a perk.

The censure that is being cooked up by Democrats and Republicans alike is a meaningless, extraconstitutional fig leaf. If censure becomes the only price Clinton pays, there can be only one lesson from this story: that the country is even less attached to virtue than Clinton is to truth.