Mona Charen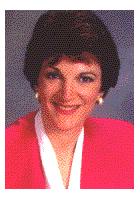 China's friend in the White House
DURING THE CAMPAIGN of 1992, it was President George Bush who was vulnerable on the China question. His national security adviser, Brent Scowcroft, was photographed toasting Chinese leaders while the blood was still being scrubbed from the stones of Tienanmen Square. The ever-adaptable Bill Clinton pounced on Bush for this and promised a much more aggressive posture toward the butchers of Beijing.
At the time, his stance evoked admiration from political gurus. How shrewd of a Democrat,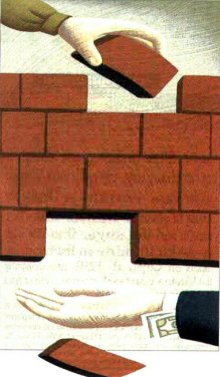 we were told, to get to the right of a Republican on foreign policy! How bold!
As we now know, to our sorrow, candidate Clinton's words about China were utterly hollow. He had no strategic plan regarding relations with that country, only a plan for scoring debating points against Bush. President Clinton uses words the way he seems to use women -- for immediate gratification and with no thought of the long-term consequences.
It is now looking as if the Clinton administration's policy toward China has been infinitely worse than Bush's. However ill-conceived the Bush administration's coddling of the Chinese may have been, it had the virtue of at least being based on some evaluation of the national interest. Bush and Scowcroft thought that good relations with China were a necessary counterweight to the Soviet Union, which was then still in business.
The Clinton approach to China, by contrast, appears to be motivated by the crassest of personal interests -- Bill Clinton's own re-election -- with a near total disregard for the national security implications.
According to reporting in The New York Times, the Washington Times and National Review, the re-election campaign of the president received tens of thousands of dollars (and probably much more) directly from the People's Liberation Army of Communist China. The conduit for this bit of campaign cash was reportedly Johnny Chung, who pled guilty to several crimes last March and is now cooperating with prosecutors. The activities of John Huang, the Commerce official and Democratic fund-raiser who paid so many unexplained visits to the Chinese embassy, will surface in due course.
Johnny Chung befriended a Chinese aerospace executive, Liu Chao-ying, who is the daughter of Gen. Liu Huaqing, China's military leader and a member of China's Politburo. Liu pere was known to be pushing China's military toward modernization and was eager to sell military equipment and technology to other countries (like Iran and Pakistan) in order to get hard currency to buy Western technology.
Liu's daughter, whose company sells missiles for the military and is involved in satellite technology, was very interested in influencing American elections, and Chung gave her access that was probably beyond her wildest expectations. He took her to see Clinton himself, first at a Beverly Hilton fund-raiser in Los Angeles and later at a private dinner ($25,000 per couple) at the home of a Democratic donor.
All harmless? In 1993, reports Bill Gertz in National Review, the Clinton administration altered U.S. export control laws to make it easier to sell weapons technology to potential adversaries. In March 1996, the administration transferred authority over satellite licensing from the State Department to the Commerce Department (which seems to have become an arm of the Clinton re-election committee).
Many satellite firms have been eager to use China's Long March missile to launch satellites because it is much cheaper than American or European rockets. The problem was, the Long March blew up on the launch pad 75 percent of the time. Thanks to the Clinton administration, several firms, including Loral Space and Communications, gave the Chinese the ability to improve their rocket.
What this means is that China now has the capacity to reach American cities with its intercontinental ballistic missiles. Other firms, with Commerce Department approval, have given the Chinese the capacity to MIRV their missiles -- thus multiplying their deadly capacity.
Is it any wonder that India, which has made no secret of its fear of China, should now be exploding hydrogen bombs?
This president, who can see no danger other than his own defeat at the polls, has made the world a more dangerous place and may well have damaged our own national security. But heck, the economy is doing fine ...