Mona Charen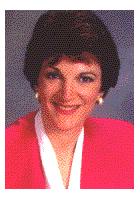 Fear of choice
EVERYWHERE YOU LOOK in America today, philanthropists and governments are heading in the same direction -- toward educational choice. Thirty-two states have considered some kind of choice system, and 45 governors have announced their support for vouchers, charter schools and/or public school choice. With the start of the new school year, 41 privately funded scholarship programs for needy kids will operate under the umbrella of the Children's Educational Opportunity Foundation (www.ceoamerica.org), providing more than 30,000 low-income children with an alternative to poor public schools.
This creative ferment has been stirred because people are finally confronting the fact that many public schools,
particularly in the poorer sections of cities, are failures. As the Third International Math and Science Study found last year, American kids scored 19th out of 21 industrialized nations in math and 16th out of 21 in science. The Asian nations weren't even competing in that survey.
In most major cities today, a majority of kids enrolled in public school never graduate. In the 15 years since "A Nation at Risk" was published, 10 million Americans have reached 12th grade without mastering the basics of reading, and 20 million have graduated without learning to do elementary math.
Twenty-five million are ignorant of the basics of American history.
These facts are not in dispute. But both the causes and the cures are. While choice advocates point out that primary and secondary schools are suffering from a lack of competition -- in contrast to the higher education system, which is universally acknowledged to be top notch -- opponents, and there are many in the press, worry about three things: "creaming," church/state entanglement and loss of a unifying force in American life.
The creaming argument asserts that with vouchers, the best and brightest students will be snatched up by elite private schools, leaving the poorer and duller students trapped in the public system.
There are several answers to this. In the first place, under the current system, nearly everyone is trapped in the public schools except the rich. Isn't it preferable that some escape? But in fact, with choice, everyone escapes because competition spurs all of the schools to improve. In East Harlem's District 4, where public school choice was introduced in 1974, the students of very poor parents went from the bottom of the city's scorers in 1974 to the middle 20 years later.
Besides, advocates of choice have made a conspicuous effort in many cities to take children the public system had been unable to educate. The Catholic Diocese of New York has volunteered to educate the worst 10 percent of public school students. In Milwaukee, a majority of the parents taking part in the state-sponsored scholarship program are poor and single. The children participating in the program have already sprinted ahead of their peers in the public system. No wonder a poll by the Joint Center for Political and Economic Studies has registered more than 70 percent support for vouchers among poor, black parents.
As for the worry that children with learning disabilities or other handicaps will be left out, the answer is simple:
attach a bonus to their vouchers so that schools have an incentive to tailor programs just for them.
The Wisconsin Supreme Court has ruled that permitting parochial schools to educate students with "public" money does not violate the Constitution, just as making contributions to religious charities tax deductible does not. This argument is often a mere stalking horse for other worries, like fear of "helping the rich."
Finally, the notion that a bureaucratic and inflexible public school system without choice is essential to inculcating the American spirit is specious. Is there any evidence that students educated in parochial or independent schools are less patriotic or less versed in American tradition than other Americans? Of course not. In fact, it's a good bet that the most patriotic Americans these days are emerging not from private or public schools but from home schools.
The facts are rolling in on the success of choice programs, and in time, perhaps not much time, the weight of those facts will carry the day.