Mona Charen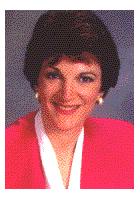 Are girls being shortchanged?
DEBUNKERS ARE THOSE WHO LOVE TRUTH. If there were a debunking award, I would nominate Professor Judith Kleinfeld of the University of Alaska.
With great care and neutrality, Kleinfeld undertook to examine the notion, first floated by an American Association of University Women study, that the schools are shortchanging girls.
The AAUW report warned that "Girls and boys enter school roughly equal in measured ability. Twelve years later, girls have fallen behind their male classmates in key areas such as higher-level mathematics and measures of self-esteem."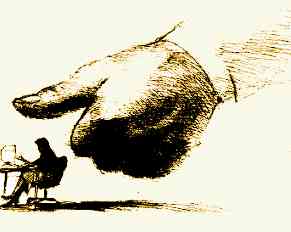 Since girls are a qualified victim group in America, this assertion by the AAUW was swallowed whole by the educational establishment and the opinion-making class. Schools of education leapt into action, adding required courses on meeting the needs of girls in the classroom and offering techniques to close the gap between girls' and boys' performance. But, as Kleinfeld demonstrates in her report prepared for the Women's Freedom Network, almost none of it is true.
If you want to know who's doing well in school, you look first at grades. According to the American Psychologist magazine, "higher grades in school, in all or most subjects, is considered an unquestioned female advantage."
Among high school students who took the ACT exam in 1992, for example, the overall female grade point average was 3.0, whereas the overall male GPA was 2.89. It's a small difference, but it favors girls, not boys. The pattern persists in college as well, with women earning an average GPA of 3.07 and boys earning an average of 2.92 (Source: U.S. Department of Education).
And speaking of college, if the American educational system were favoring boys, one would expect to see more men than women entering college. In fact, the reverse is true. In 1995, 56 percent of entering freshmen were women.
It's true that boys tend to outperform girls in math and science, enjoying a 5 percent and 8 percent advantage respectively. But girls outperform boys in reading by 15 percentage points and in writing by 17 percentage points, as measured by achievement tests. So why aren't education colleges focusing on raising those male reading and writing scores?
But looking at grades and scores is just one way to measure how well the schools are doing for each of the sexes. There are other things at work, like biology. When aging men were given testosterone to assist their sexual functioning, they also scored better on visual-spatial tests.
Males and females are biologically programmed to excel at different subjects. It is an undisputed fact, for example, that males outnumber females at the very top and the very bottom of the ability scale. Girls tend to be clustered closer to the middle. What this means in math and science in particular is that the true superstar academics, the geniuses of math and science, are almost exclusively male. It's nothing the schools did or failed to do. It's gray matter. (Men still can't find the mustard in the fridge, though.)
But other boys pay a price. They outnumber girls in special education classes by 4 to 1. They suffer from learning disabilities, emotional disturbances and other psychiatric illnesses at three or four times the rate of females.
The AAUW study suggested that girls lose confidence as they move through the education system. But examinations of classroom participation don't support this. According the AAUW's own research, both boys (64 percent) and girls (57 percent) believe that teachers pay more attention to girls. Boys and girls both say that teachers call on girls more often. And boys and girls agree that teachers give more disciplinary attention to boys.
As for the vaunted self-esteem measures that received so much attention, Kleinfeld reveals their limitations. Who would say, for example, that the phrase "I'm happy the way I am" is "always true"? Only someone, notes Kleinfeld, "with an unbecoming lack of modesty." Furthermore, the self-esteem measures, without the AAUW's misleading spin, actually show similar scores for boys and girls. But what is most important, says Kleinfeld, is that self-esteem among teenagers has nothing to do with academic success.
The schools are doing far better by girls than by boys. Our ginned-up national worry about girls, in short, was a fraud.