Mona Charen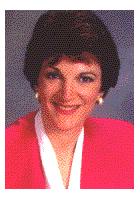 Separatism plus welfarism equals a dead end
WRITING IN THE NOVEMBER/DECEMBER ISSUE OF THE AMERICAN ENTERPRISE MAGAZINE, Hendrik Mills relates the following true story about life on an Indian reservation:
A young couple brought their toddler in to see the dentist (government-sponsored). Her teeth were all rotted down to the gum line. The dentist asked the parents why they had disregarded his instructions never to leave the baby alone in her crib with a bottle of milk or pop. "You fix her teeth," the parents responded. "That's your job."
The child with the rotting teeth is an excellent symbol of what has become of Indian reservation life in the past 25 to 30 years. Starting in the 1960s, Indians have demanded greater autonomy, more money (yes, there is a contradiction) and recognition of the unique Native American culture. They got it all.
Since then, they have been the "beneficiaries" of countless freebies paid for by the federal government. These include free health care with no co-payments for every kind of medical service (including cosmetic surgery); "impact aid" for the daily expenses of running a school district; federally funded tribal colleges on almost every reservation, with scholarships and living stipends; "treaty money," a lump sum of $10,000 given to every Indian in certain tribes who reach the age of 18 in settlement of various historical claims first asserted in the 1960s, and much more.
Throughout the larger society outside the reservation, Indians can demand preferences in hiring and school admissions, exemption from many taxes including vehicle, county, state income and, for some, federal income taxes, and more. State laws against gambling do not apply on reservations. And tons of unopened, donated food rots in garbage dumps near reservations every day. In the years before the '60s "gimme" model took over, American Indians certainly had problems. Poverty and alcoholism were particularly acute. But the structure of the Indian family was stable, children were cared for attentively by parents, and violence and disorder were not features of reservation schools.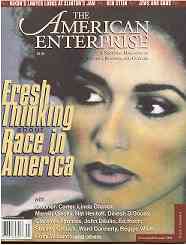 But federal largesse -- white guilt if you will -- has changed the structure of life completely. As such, it is almost a perfect laboratory experiment. What becomes of people who a) wallow in victim mentality and b) get the essentials of life handed to them by distant benefactors?
Answer: They get worse.
Of course, it is true that American Indians (like American blacks) were true victims. There is no question that in the three-century struggle for domination of this continent, the more advanced people won. It is also true that American Indians were cruelly treated (though they treated one another brutally as well) and repeatedly cheated out of what was theirs. President Andrew Jackson's reputation, to cite just one of many examples, is stained by his treatment of the Cherokee people, who were forcibly deported from the South.
But all of that might as well have been ancient Rome. In the late 20th century, the question is no longer "Who shall control this land?" but rather "How do you live a good and authentic life as an Indian in the United States of America?" And the welfare state approach of the last 30 years has been an abysmal failure at improving the lives of Indians.
The schools are full of poorly dressed, ill-cared-for children. It's not poverty but rather parental neglect that results in these sullen, ill-clad children. Academic standards have fallen sharply, but many of the children, steeped in an "America owes us" mentality, do not see the benefits of hard work. Those Indians who do graduate often take the Indian bureaucracy jobs reserved for them. Tribal government positions pay between $30,000 and $50,000 per year. But the tribal government is about as efficient as a Third World country's.
Hendrik Mills began life as a liberal. So sympathetic was he to the claims of Indians that he chose to go and live on a reservation with his wife. Hard experience taught him how devastating it is to take charity on a permanent basis -- even if it comes in a bottle labeled "reparations."