Mona Charen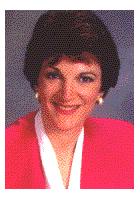 Who invented politics of personal destruction?
(JWR) --- (http://www.jewishworldreview.com) DON'T SPARE THEM ANY PITY, the Democrats who are now decrying the "politics of personal destruction." The left in this country invented and perfected the politics of personal destruction. They used it against fine men and women like Robert Bork, Clarence Thomas, William Rehnquist (remember the charge that he was a drug addict?) and Prof. Carol Iannone.
It isn't just a matter of turnabout being fair play. No, when the left set out to destroy people, they targeted people of honor. Knowing that they could not defeat them with truth, they chose lies.
Bork

By contrast, everyone knows that the things President Clinton stands accused of are true, and that he and his agents, faithful to their party's tradition, have been wielding lies as weapons. Adlai Stevenson once quipped "If the Republicans will stop telling lies about me, I'll stop telling the truth about them."

For Bill Clinton, of all people, to condemn the politics of personal destruction was an act of surpassing gall. He who smears seven honorable people every day before breakfast (or has his henchmen do so). He who is not above attacking Kenneth Starr for doing a job that his own attorney general instructed him to carry out.

Bill Clinton is corrupt and despicable. There is little argument about that. But what of the party that harbors him, not gagging on the poison in its system?

If you want a reminder of what the leaders of the Democratic Party are capable of, review the history of Robert Bork's nomination to the Supreme Court in 1987.

Bork was then a federal appeals court judge, former solicitor general and former Yale law professor. Renowned throughout the nation for his brilliant scholarship, independence and fine writing, he was an obvious choice for the Supreme Court. He was also a man of unquestioned rectitude. He had put his own career at risk to fight the anti-Semitic quotas at his law firm when still a young man, and succeeded in getting the firm to change its policy.

He went to bat for a black, female lawyer on his Justice Department staff who was experiencing discrimination. In other words, he did more than behave decently to those around him. He stuck his neck out again and again.

But he disagreed with liberals about affirmative action and Roe v. Wade. And so the left decided to kill him. Not literally, but to assassinate his character. And because they could not do so with the truth, they told the grossest and most reprehensible lies.

The conspirators in this crime included Sen. Ted Kennedy (D-Mass.), Sen. Joseph Biden (D-Del.) and Sen. Patrick Leahy (D-Vt.). It included every major liberal group from NOW to the ACLU, and from the NAACP to People for the American Way. Kennedy set the contemptible tone by describing "Bork's America" as a place of racial segregation, back-alley abortions and rogue police knocking down citizens' doors in midnight raids. It was all preposterous. But Democrats don't mind lies.

Expensive ads were purchased suggesting that Bork upheld a company policy forcing women to choose between losing their jobs or undergoing sterilization -- totally false. One of the other judges on the case said later "They made Bob look like some kind of Nazi scientist . .... It was inexcusable."

One of Ralph Nader's groups published a study which purported to analyze Bork's record on the Court of Appeals. The report, widely reported as fact, contended that Bork was uniformly pro-business, pro-government and anti-consumer. But the study examined only 10 percent of Bork's cases, and falsified his record.

In fact, Bork had voted with the majority 95 percent of the time and had voted with the court's liberals on 80 percent of the cases.

The "borking" of Bork is comprehensively recounted in Ethan Bronner's book "Battle for Justice." Bronner, a Boston Globe reporter, is thorough, but unwilling to face the dismaying reality of the smear campaign. It was, he writes, "neither lie nor truth. It was half-truth." No. If you are a horse's ass, and I call you a horse, that is not a half-truth.

That libelous attack on one of the nation's best men set a tone. Before they can beg for civility, Democrats must recognize that they themselves destroyed it.