Mona Charen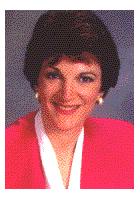 Understanding the polls
WHAT ACCOUNTS FOR THE PERCEPTION gap between Washington and the rest of the nation? The politics-obsessed capital peers uneasily at the opinion polls and wonders: How can a president's approval ratings rise in the face of scandal?
After all, President Nixon's approval ratings plummeted during the Watergate scandal, and President Reagan took a beating during Iran/Contra. Did people expect more of Reagan because he took office with a reputation for honesty? Were they signaling disillusionment with Reagan -- a punishment Bill Clinton avoided because he came to office with a reputation for dishonesty? Is Clinton skating free only because the economy is strong?
Job-approval ratings for presidents are complex things. The president's job approval has always tracked closely with the health of the economy. And other large factors, like fighting an inconclusive war or domestic strife, will affect the public's evaluation of his performance.
But the public -- though perhaps not the capital -- draws a clear distinction between job approval and personal approval. President Clinton's job approval has remained high, some would say stubbornly high, while his personal approval ratings have spiraled down.
An examination of the numbers does not support the "we always knew he was a liar" theory of Clinton's popularity. According to the Gallup poll, Clinton's job approval rating was 55 percent in April 1993, and his honest and trustworthy rating was 61 percent. By August 1998, his job approval was 62 percent, but his honest and trustworthy rating had fallen to 31 percent.
On the question "Does President Clinton share your values?" 53 percent said yes in 1993, while only 37 percent say yes today.
In order to understand what the public is saying with these responses, we must go back to Iran/Contra. The economy was doing fine in 1986 and 1987, and yet the arms-for-hostages scandal took a large bite out of Reagan's hide. Why? Because trading arms for hostages and (this was never clear but was widely believed) thwarting the will of Congress by giving aid to the Contras were considered essential acts of state. They were totally within the realm that the public considers to be presidential responsibility.
The Lewinsky affair is different. Most Americans appear to believe that the misconduct here was not official but private. And while Kenneth Starr and a thousand talk shows have made the point that Clinton misused public employees, lied under oath and encouraged others to perjure themselves, most Americans do not see those as separate offenses. The lying, even the perjury, they reason, arose from illicit sex and is therefore trivial. And why was Kenneth Starr snooping around in the president's sex life anyway?
Most members of Congress who regard the president's offenses as impeachable are examining the polls and wondering whether there will be a backlash against Congress and Republicans if impeachment moves forward. Karlyn Bowman, who studies public opinion for the American Enterprise Institute, thinks not. While Clinton's approval rating remains high, as many as 46 percent of Americans have said that the president should consider resignation. Bowman argues that few voters are likely to retaliate against legislators who think it is their duty to impeach when so many think the situation calls for resignation.
Bowman thinks voters may now extend to presidents the same double standard they extend to celebrities. The personal conduct of Latrell Sprewell, Madonna or Charles Barkley is terrible -- and parents do not hold them up as examples to their children. But neither do they boycott their performances. Presidents, especially this most Hollywood of presidents, may now be in the same category.
The trouble is, it isn't just celebrities who are misbehaving. The very fact that celebrities pay no price for gross immorality (in contrast to the day when, for example, Ingrid Bergman was shunned for leaving her husband and child) has contributed to the overall moral decline Americans profess to deplore. The standards to which we hold public people reflect the values we revere and try to practice.
If we fail to uphold standards, we cannot be surprised when ever larger numbers of Americans behave as if they don't exist.