Mona Charen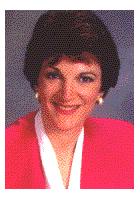 Understanding Arkansas
THE FIRST question on people's lips following news that two middle-school children ages 13 and 11, dressed in combat fatigues, had opened fire on their classmates and teachers, killing five and wounding 11, was: "Where did they get the guns?"
Isn't that a secondary concern? The first question should be: "How did such young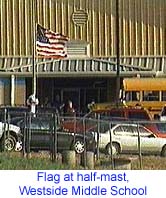 children get to be so evil?"
Preliminary reports suggest that the 13-year-old had told classmates the day before the shooting that he intended to kill all of the girls who had broken up with him. Two of his classmates at Westside Middle School in Jonesboro, Ark., reported that he "was mad at everybody and was going to kill them."
He meant it. Two children -- cousins, they say -- too young to gain admittance to a PG-13 movie, prepared and carried out a massacre. On March 24, one of kids pulled the school fire alarm and then ran to the trees near the school. As the students and their teachers filed out, the killers blasted away in their own action movie -- except that the bullets and the deaths were real. A 32-year-old teacher threw herself in front of a student and was killed, along with four little girls barely into puberty.
The killings in Arkansas represent the fourth time in the last six months that children under the age of 17 have coldly and methodically mowed down their classmates on school grounds. When a 14-year-old in Paducah, Ky., opened fire on a prayer group last December, police reported that the boy had come prepared -- he was wearing ear plugs.
The young boys who allegedly committed this atrocity were similarly calm. Those who knew them described them as normal.
So, if "normal" children in America are capable, as some apparently are, of grotesque mass murders, and of killing their newborns as two New Jersey teens are accused of, and of giving birth in a toilet bowl at a high school prom and leaving the baby for dead -- we must pause to ask whether our society is itself "normal."
Polls reflect general good feelings about the state of the nation. We're on the right track, everyone seems to say. We're all right, Jack. The economy is booming. Everybody's got a microwave, a cellular phone, two cars and 200 channels of cable TV.
And we just have a wee problem with vicious, cold-blooded criminality on the part of the under-18 set. Parents in inner cities are afraid to let their kids walk to school unsupervised or even to let them play outdoors. But that doesn't count. That's just a black problem. Most Americans don't care about what happens in the slums.
Well, how about now? How about when parents in Pearl, Miss., and Paducah, Ky., and Stamps, Ark., and Arlington, Va., and now Jonesboro, Ark., have to tremble about sending their kids to school? This is the heartland. As the old saw goes, it ain't supposed to happen here.
Maybe those "values clarification" classes weren't all they were cracked up to be. Life is full of tragedy -- some of it, like natural disasters, completely unavoidable. But what is infuriating about the current cruelty we have spawned in the young is that it is so avoidable. Traveling in Africa, President and Mrs. Clinton issued a statement saying that "we may never fully understand what could have driven two youths to deliberately shoot into a crowd."
Oh? Is it really so surprising that a nation that has spent the last 30 years telling itself that right and wrong are relative concepts should be producing children who can't tell the difference? Is it really so surprising that a nation that entertains itself with pornographic violence is steeped in the real thing? Is it really so surprising that a country in which a majority of kids under 18 will spend at least part of their childhoods with only one parent is having trouble civilizing the young?
The economy is strong, but we are kidding ourselves if we believe we're on the right track. We went off the rails morally a long time ago, and until we recognize that fact, we will continue to pay a terrible, terrible price.