Mona Charen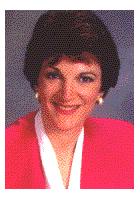 Democrat venality, Republican timidity
ONE FANTASY OF CONSERVATIVES must now be laid to rest -- namely that the polls are not to be trusted.
Throughout the drama of the past year, conservatives have been telling each other that the polls showing support for President Clinton and opposition to impeachment are rigged or untrustworthy in some vague way. "I don't know who they are polling" is the constant lament, rather like the resident of Cambridge, Mass., in 1972 who could not believe George McGovern had lost since he did not know a soul who had voted for Richard Nixon.
But the election of 1998 was a solid reflection of what the polls have been saying for 11 months. There is no widespread enthusiasm for impeachment of this president --- quite the contrary.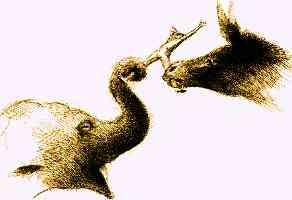 There are about equal numbers of people in the United States, 30 percent on either extreme, who love or loathe Bill Clinton. Most dislike his personal behavior (61 percent according to a New York Times poll), but 62 percent do not wish to see him impeached or removed from office.
Republicans must now reflect seriously on their position.
Even in an off-year election in which the president's party traditionally loses seats, the Democrats were able to make gains. Even when the leader of the Democratic Party is disgraced and his supporters revealed as hypocrites (e.g. Sen. Barbara Boxer, Sen.-elect Charles Schumer), the Democrats are able to rock Republicans back on their heels.
Republicans are clearly doing something wrong.
Yes, the tactics of the Democrats were atrocious. In Illinois, Hillary Rodham Clinton called Senate candidate Peter Fitzgerald "anti-woman, anti-education and anti-equal opportunity." And in St. Louis, Democrats ran radio ads warning black voters that Republican victories would mean cross burnings on black citizens' lawns (I am not kidding). The media were all exercised over some tepid Republican ads that wondered aloud whether "Clinton should get away with it." Let's see, whose tactics were more outrageous, those who compared Republicans to the KKK or those who reminded voters of Clinton's conduct?
The black turnout did make a difference in this election. But Republicans cannot chalk this up to dirty politics and walk away.
They'd better consider their own less-than-admirable conduct. Many voters believe that Republicans capitalized on Clinton's troubles for partisan reasons. Would that it were so.
When Nixon was weakened by Watergate, Democrats pushed through legislation he was unable to thwart, like the War Powers Resolution and the Budget Act. How have Republicans exploited Clinton's troubles? By passing a budget that Sen. Chuck Hagel, a loyal Republican, called "disgusting" and Sen. Robert Byrd called a "monstrosity"? The Republicans' budget failed to deliver tax cuts, despite the first surplus in 30 years. The Republicans' budget included $20 billion in new spending, much of it for things Republicans do not even favor, like $1.2 billion to pacify the National Education Association.
Who can blame Republican voters for concluding that there were no pressing reasons to return Republicans to office?
The current crop of Republican leaders, in the House and the Senate, should resign their leadership positions. They promised that the strategy of lie low and shut up would deliver a filibuster-proof Senate and a larger majority in the House. They failed. They did not articulate or fight for an agenda beyond splitting the difference with President Clinton. And because they dithered about producing appropriations bills on time, they handed the president a key advantage when the omnibus spending bill was due. These are not gifted tacticians.
Most analysts will now conclude that Republicans must soften their hard edges on abortion and other social issues if they hope to win in 2000. But that is not the lesson of this election. Ellen Sauerbrey, defeated four years ago and accused of being too conservative, modulated her message this time around and lost anyway.
No, the lesson of this election is for this crop of Republican leaders.
They lost their nerve after the budget fiasco of 1995 and have been hibernating ever since. The voters may be quite wrong about excusing Clinton's conduct (as I believe they are). But they are right not to excuse the Republicans' inertia and cowardice.