Jewish World Review July 25, 2003/ 25 Tamuz, 5763

Marianne M. Jennings
HIPAA: The federal government strikes health care again
http://www.NewsAndOpinion.com | I stand behind the yellow line at the Fry's pharmacy because Hipaa says so. Hipaa is not a large store greeter or immigrant pharmacist from Uzbekistan. The Feds have been at it again, regulating their little hearts out on medical care, something they will tinker with until we have a quality health care system like our neighbors to the North, one in which we wait six weeks for an appendectomy, the expedited schedule for surgery due to pain.
This time the Feds developed the Health Insurance Portability Accountability Act - Hipaa. Hipaa does many things, including lots of boilerplate notices for us. The boilerplate notices explain privacy rights on medical records and the right to keep the next pharmacy customer from knowing your medications. Hence, the yellow line to put us out of earshot. I wonder if they know I can still read the paperwork from behind the yellow line.
I got a Hipaa notice from the pharmacy, the dentist, the pediatrician, and the mammography folks. When the orthodontist threatened me with Hipaa paper work, I declined.
Hipaa notices read like a second-grade teacher explaining when recess will be allowed. For example, did you know that under Hipaa a doctor can disclose to a relative that you have died? Oh, what times are these that doctors were squealing on you to relatives about your death without you ever knowing. Good thing the Feds are on the job.
Medical care providers now must have a "Privacy Officer" to administer Hipaa rights. I envision a Nurse Ratched type as the Hipaa privacy officer, stamping forms for Hipaa waivers as she glances over her half specs to police the yellow line. My eight-year-old cited Hipaa for refusing to discuss what the dentist told him about cavities and brushing. "I refuse to answer on the grounds of Hipaa. Get a waiver from the privacy officer," he huffed, glancing through his Yu-Gi-Oh cards. Ah, federal empowerment!
Hipaa paperwork, however, is small potatoes compared to its privacy mandates. Medical providers must take precautions so that discussions with patients are not overheard by other patients. An entire industry of sound-masking systems has emerged and enjoys the boon of federal regulation gone amok. For $389.20, you can have a "sound-masking machine" that would make snake oil salesmen blush. This little black box, placed in waiting and treatment rooms, prevents Hipaa information from floating about to the ears of the unauthorized. Hipaa makes me worry that we trust the Feds with airport inspections.
All this cost and effort so that 12 youths can sit together in a giant orthodontia treatment room with everyone pretending they are not aware their common overbites and overlaps. Perhaps the black box zaps their memories of crooked teeth. Hipaa does "Vanilla Sky."
The waiting areas in surgicenters have curtain dividers for Hipaa privacy, but, apparently, no sound-masking. As I waited with my husband prior to his surgery, anesthesiologists spoke to the occupants surrounding us beneath Curtains 1 and 3. It was like sitting through a Dawson's Creek episode. When they asked the woman next to us if she was pregnant, a simple yes or no would have done it. "I am not sexually active," was her indignant response. My husband commented, 'I've seen her. No Hipaa revelation there."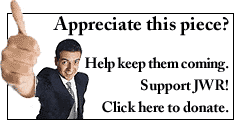 I waited with my son for his x-rays in a common room with everyone barefoot and in backless gowns. Hipaa does not cover nudity, as it were. As we waited, one woman grabbed her cell phone to chat with her paramour. Here was the scoop: She had gone down a slide a bit too quickly in Hershey, Pennsylvania. The plane ride back was agonizing because she was fairly certain she broke her tail bone. Her paramour was worried that they might have to postpone their planned trip to meet his ex-wife, scheduled so that the ex-wife could grant approval for their marriage. She assured her paramour, "I'll be just like 'Stepmom.'" The movie, I imagine she was speaking about the movie. Hipaa warnings staved off my temptation to ask.
Hipaa is what happens when the federal government gets its tentacles into a problem cited by a few people. The impetus for all this cost and futile nonsense was one incident in which someone's medical records were accidentally revealed. The incident ends up repeated with outrage twelve times in the Congressional record. Now we all stand behind yellow lines in a flurry of Hipaa paperwork.
The problem with Hipaa is the problem with most federal intervention. Regulate away, but you can't change the nature of things. If you're sitting in a proctologist's office, there is but a handful, ahem, of reasons for your visit. The waiting room at the psychiatrist's office is not filled with people seeking treatment for bunions, unless they're consumed with having them.
There can never be absolute privacy in medical offices. The sign-in sheets alone have names, insurance, and all manner of Hipaa-protected information. We have access to a list of names from which we can draw conclusions about health, problems and why they probably won't meet with the ex-wife's approval. The stepmom-to-be met a painful fate in Hershey, PA and, Hipaa or not, no mother wants her children with a woman who gets wild on a slide.
I know all of that without crossing the yellow line and despite the black box.
Enjoy this writer's work? Why not sign-up for the daily JWR update. It's free. Just click here.

JWR contributor Marianne M. Jennings is a professor of legal and ethical studies at Arizona State University. Send your comments by clicking here.

07/18/03: Boy scouts win Supreme Court case and still cave!
07/11/03: Hepburn couldn't hold a candle next to Mom
07/02/03: With conservatives like these on the Court, who needs a liberal?
06/17/03: Hillary the geek!
06/12/03: MARTHA, SAMMY, AND AMBER
06/05/03: Misplaced anxieties
05/30/03: Commencement
05/23/03: PC (Pathologically Correct) Libs
05/15/03: FORGET VIRTUE: JUST GROW UP!
05/08/03: The Divine, man, war, and leaders
04/28/03: Dixie Chickens
04/22/03: "Squaw"king over a peak
04/16/03: Pulling the old Johnnie Cochran
04/07/03: The other casualties of war
02/27/03: War and principle
02/20/03: Diabolical women
02/14/03: Deadhead poets and society
02/07/03: Misguided compassionate conservative
01/31/03: The Wisk "fix it!" mentality
01/24/03: There are only two types of people in the U.S.: Trial lawyers and their clients and those who have had to pay trial lawyers and their clients
01/16/03: "My ex is a minority, so I deserve special treatment"
01/07/03: Why libs will never have a Rush Limbaugh
01/02/03: The year that was
12/26/02: Capital offenses, power and Harry Potter
12/20/02: Mundane superlatives cause trouble
12/09/02: Let the sacking begin
12/05/02: Amazing Grace that saved me from my CO2 emissions
11/27/02: Free speech, Harvard, and First Amendment looneys
11/25/02: Eminem culture
11/14/02: Hollywood trash
11/04/02: Patron Kennedy Saints
10/28/02: What the snipers and Moose taught
10/22/02: Nobel Prizes and other ventriloquist acts
10/17/02: The window on the liberal mind and war
10/14/02: Leaders don't change; followers do
10/07/02: Do it yourself
09/27/02: Hosers rise again
09/20/02: Girly gridiron
09/13/02: Erudite buffoons
09/11/02: One year later, crass demands, greed, and litigation are back --- but rights are diminished
09/06/02: Public schools: An unqualified success
08/30/02: The Shakespearean tragedy of affirmative action
08/23/02: Hollywood Joe's admission
08/15/02: Cheapskates
08/08/02: Ode to a coal miner
08/02/02: Sarah Brady's gun gift
07/26/02: Don't do it, Tiger
07/18/02: Reality Muppets
07/09/02: We're all going to die, live with it
07/02/02: From the eye of the storm
06/27/02: Nick not right
06/20/02: Behind the music
06/14/02: The sum of all fears in vouchers
06/06/02: Where was Agent Rowley when the FBI needed her?
05/30/02: Of big hair and sanity
05/24/02: Should I embrace liberalism?
05/20/02: Some passion about Israel
05/09/02: A mother who cares enough
05/02/02: Go ahead, pass judgment
04/29/02: The irritation of the modern wedding
04/18/02: Claire's life
04/15/02: Harvard takes off its pants one leg at a time
04/09/02: The Clinton legacy: Politics of personal destruction
03/31/02: Oscars' subtle bigotry was embarrassing
03/22/02: Blame Oprah, Rosie, Sally, Ted, David
03/14/02: The costs of women's feeble choices
03/08/02: Botoxic faces
02/28/02: The dangers of organized philanthropy
02/25/02: Don't take the gold
02/14/02: Ease up on the brothers and sisters
02/11/02: Because I was courted
02/05/02: Fat fault
01/24/02: Tolerance does not mean stupidity
01/17/02: Too old too soon
01/10/02: Ethically challenged firms
01/03/02: The year that was
12/27/01: The Twelve Days of inconsistency
12/20/01: Free Speech and the political spectrum
12/13/01: Curbing brats
12/06/01: Power to influence
11/29/01: The disappearing art of grading
11/21/01: The Big Two-Five
11/13/01: You can never find a lib when you need one
11/01/01: Unlucky in sports
10/26/01: An epidemic of counselitis
10/16/01: A touch of class
10/12/01: Of human nature and monsters
10/05/01: Sensitive man
10/01/01: Post-September 11 security
09/20/01: No tinhorn terrorists can frighten us
09/06/01: If there is no honor in youth sports, it is because of the adults
08/27/01: The draw of Condit
08/23/01: Lowering expectations and flying high
08/17/01: Thoreau, Walden and stems cells
08/13/01: Our masters: The animals
08/02/01: FRAN, MARY JO, MONICA & CHANDRA
07/30/01: When principle hits too close to home
07/13/01: Rage born of sublimation
07/06/01: Patient's rights and the Valley of Death
06/29/01: There is no excuse
06/21/01: I want an eternal soulmate, but the marriage thing is another issue
06/14/01: Which way maverick McCain? An Arizonan's perspective
06/07/01: No stroke of genius
05/30/01: The lesson of the Mr. Green Jeans senator: 'Moderate' is a classy term for wishy-washy
05/25/01: Baseball has not been so good to me
05/18/01: Clothes make the woman
05/11/01: Selective precaution
05/04/01: Grades: Equality of students, by students, for the students
04/27/01: The Horowitz revelations as seen by a college professor
04/20/01: First, let's kill all the tests
04/13/01: The continuing mistake of underpricing electricity
04/06/01: That pill, Julia Roberts
03/29/01: If it weren't for the parents, we might accomplish something
03/23/01: The melt down of the academy
03/15/01: Columbine redux: Moral infants
03/09/01: The lessons of Tom and Nicole
03/01/01: Pardon the temporary outrage
02/23/01: In defense of homework
02/20/01: A Message for faith-based organizations: Don't take the money, just run
02/06/01: Enough already with the Clintoons
01/26/01: The challenge to be better than we have been
01/19/01: Where have you gone Frieda Pushnik?
12/29/00: The year that was
12/23/00: Litigation: It's the American way
12/15/00: In defense of rhetoric
12/06/00: The company we keep: Lawyers and elections
12/01/00: Liberals' art of trashing of women
11/20/00: Put me out of my misery
11/17/00: On being a statesman
11/13/00: When it's broke, fixing it wouldn't offend the Framers
11/08/00: ELECTION 2000: I SURRENDER
10/27/00: Al in the package? Memo to women: Choosing presidents and husbands
10/20/00: Ten things the gay community should understand
10/13/00: "You Have a Lump."
10/06/00: The government as the pharmacy: Don't
09/29/00: The capacity for truth
09/22/00: Charity with strings and an agenda
09/15/00: The taming of the shrew: Gloria Steinem takes a husband
09/09/00: Why rich folk don't bother me none
08/28/00: Survival of the not-so-fit but conniving
08/25/00: Conventions: A study in contrasts
08/18/00: Resenting the accusations of racial prejudice
08/04/00: Women: Their own worst enemy
07/21/00: Hillary: Our longshoreman First Lady
07/21/00: SUVs: The root of all evil
07/14/00: The basketball gene and white men not jumping so well
07/07/00: I wanna be around
06/23/00: The liberal conversion
06/14/00: Sex and the City: The shallow but vulgar female
06/08/00: No excuses schools
06/02/00: Oh, Canada: Our Nutty Neighbors to the North
05/23/00: The new mollycoddling coach
05/16/00: On adultery and leadership
05/12/00: Taking your lumps
05/02/00: Elian: There's never a liberal around when you need one
04/25/00: Life's circle and tenderness
04/18/00: Womyn who want it both ways
04/11/00: The monsters we're raising with the ergo proposition
04/05/00: Endowing the Hooters Chair for Literature Appreciation
03/28/00: Dr. Laura: The passive/aggressive kid's mom
03/21/00: Dough and campaigns
03/14/00: The volunteerism of conscription and pomp
03/07/00: Hope and pray that religion remains a force in politics
02/29/00: Ditzes in TV Land
02/22/00: Cranky nitpickers make writing a [sic] experience
02/15/00: Those chameleon 60s activists
02/08/00: McCandidate McCain: Flirting with principles
02/01/00: The demise of marriage
01/25/00: Stroke of the pen, law of the land: Clinton's Camelot
01/18/00: Off the Rocker Rorschach Test
01/11/00: Oprah's lemmings
01/04/00: Struggling mightily amidst the comfort
12/23/99: Confused fathers
12/14/99: Drop-kicking the homeless
12/07/99: Turtles and teamsters, side-by-side in Seattle
11/29/99: When conservatives behave badly
11/22/99: Compassionate conservative: Timing and targets
11/18/99: The elusive human spirit and accountability
11/11/99: Succumbing to the intellectual child within with the help of crackpots and screwballs
10/28/99: Live by litigation, die by litigation
10/22/99: Jesse, Warren, Cybill, Donald and Oprah
10/14/99: Inequality and injustice: It's the big one
10/05/99: Dan Quayle, morals and schoolyard bullies
09/30/99: The monsters of epidermal parenting
09/21/99: The Diversity Hoax
09/15/99: Waco Wackos
09/09/99: Selective censorship
09/01/99: The village, the children, judicial imperialism and abortion
08/24/99: Naughty Newt?
08/17/99: In defense of Boy Scouts and judgment
08/10/99: Ruining the finest health care system in the world
08/03/99: Nihilism and politics: ethics on the lam
07/26/99: Of women, soccer and removed jerseys
07/23/99: Not in despair, a mere mortal doing just fine
07/20/99: "Why me?" How about "Why us?"
07/13/99: Bunk, junk & juries
07/06/99: An Amish woman in a Victoria's Secret store
06/30/99: That intellectually embarrassing Second Amendment
06/24/99: Patricia Ireland eat your heart out --- but check out the recipe in 'women's mags' first
06/22/99: Dems and the Creator coup
06/17/99: True courage is more than just admitting troubles

© 2002, Marianne M. Jennings