Jewish World Review July 3, 2003 / 3 Tamuz, 5763

Lori Borgman
Terrible twos make terrific workout
http://www.NewsAndOpinion.com | You know those actresses who give birth, then distribute photographs of their protruding hip bones and rippled abs a few weeks later? I think there's a distinct possibility they're wimps. Hear me out.
If those screen stars were as buff and fit as they claim, they wouldn't be at the gym half the day toning muscles and sipping bottled water. They'd be at home chasing their crumb cruncher, sprinting from the washing machine to the refrigerator and crawling on their hands and knees scraping dried cereal off the floor instead of paying some nanny do it. Chasing kids? Now that's a workout that does a body good.
We had loaners last week. Two small toddlers bunked with us, favorite blankies, stuffed dogs, velcro sandals, the whole nine yards. With the exercise we received, the last thing we need is a trainer. We may, however, need Motrin, heat packs and three months of bed rest.
There's a reason the Divine designed people in their 20s to have babies. At that age when you bend over to change a diaper, you can still get up again. Nonetheless, a full-toddler workout is extremely beneficial at any age.
Looking for upper arm strength? Try stuffing a toddler who has gone limp into a car seat. It's like bench pressing weights that keeping sliding back and forth on the bar. Repeat lifts 116 times a day and after 48 hours those upper arms will have some mighty fine form.
For the stretch to counter the muscle bulk, do repeated leans into the mini-van to reach the buckles on said car seats. Manufacturers deliberately make these difficult to access, fasten, hook and clasp in order to maximize the stretch. Some people have grown so limber doing these stretches that they've gone on to participate in community ballet.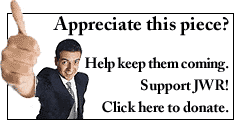 The high-impact cardio workout is possible, too. First, you must secure a 2-year-old boy who wakes up every morning with one goal in mind: to maim, injure or wound himself before nap time, or preferably 10 a.m. You'd be surprised how fast your legs can move when you spot a toddler with a table knife, red Sharpie or brick that he is about to drop square on his little fat foot. And you'll never know the lightning-fast sprints you are capable of until you see little fingers about to be pinched in folding doors, wooden shutters or a metal storm door. We're talking target heart rate in under five seconds.
Toddlers offer endurance workouts as well. Take the fun little game of airplane. You lie on your back, hoist the tot's belly on the bottoms of your feet and fly the kid to Georgia, Maine, California and back again. If this game came with frequent flyer points, you could fly to Rome and back with a first-class upgrade at no charge.
Toddlers also provide interval workouts as well. We call it the two -and-twenty. You sit for two minutes, then rapidly respond when the toddler wishes to see you head butt a lightweight plastic ball in the backyard for 20 minutes. Sit for two, head butt for 20. A calorie burn, plus a strength builder.
Naturally, the complete toddler workout comes with a cool down period. Tuck the little ones into bed, wait until they fall asleep, gaze at their sweet little faces and breathe deep. In and out. Then, extend your right arm, bend at the elbow and pat yourself on the back. You managed to get toddlers from sun up to sun down without major injury, accident or permanent pain. Now that's a good workout.
Enjoy this writer's work? Why not sign-up for the daily JWR update. It's free. Just click here.

JWR contributor Lori Borgman is the author of I Was a Better Mother Before I Had Kids. To comment, please click here. To visit her website click here.
06/27/03: Emergency a matter of definition
06/13/03: A Father's Day roast for Mother Goose
06/05/03: Good examples of bad parenting
05/23/03: Faulty equations on the love calculator
05/16/03: Busted for Oreos!
05/09/03: Mom plus shipping equals excitement
05/02/03: Mom shudders at thought of the m-a-l-l
04/21/03: Mother Confessions
04/11/03: Husband snoring: Hit or mist
04/04/03: Flip flops hashed at the lunch table
03/28/03: Bare facts on protesters
03/21/03: Madonna: Like an Author
03/17/03: Mom develops rapport with son's answering machine
03/07/03: The call for courage
02/28/03: My relationship with Mister Rogers
01/31/03: Mom pushes memories out the door
01/24/03: Picture this! Human 'beans'
01/10/03: Password, please!
12/31/02: Who it was a good year for
12/06/02: Radio show guarantees family-size audience
12/02/02: High-seas adventure would enlist few takers today
11/15/02: Frozen turkey makes cook chicken out
11/15/02: What's going on with "going out?"
11/01/02: The crazy mind of middle-age
10/25/02: Relationship rooted in willow talk
10/18/02: The challenge of being spontaneous
10/11/02: No wheels, no keys, no problem?
10/04/02: Lessons of a childhood survivor --- my children's
09/20/02: "Cutting the Cord" to the Tube
09/13/02: Over there
08/30/02: The Last One Left
08/23/02: Rare sighting made on the patio
08/16/02: Kids get reality paycheck
08/08/02: We look like this . . . no, Kidman!
08/02/02: We should be a nation of 'nuts'!
07/26/02: Hold your applause --- please!
07/19/02: Greed and Mints on the Pillows
07/12/02: Remodeling: Blueprint for Disaster
07/08/02: The Botox wrinkle
06/28/02: One perfect day
06/21/02: Flush with excitement
06/14/02: The Ways a Father Says "I Love You"
06/07/02: Garage Sale Treasures
05/31/02: No Pudgy Hour at the gym
05/19/02: Ozzy, if you come for dinner, bring change
05/19/02: Instant Messaging and LOL
05/10/02: Some mothers get something more
05/03/02: I Nudge, Therefore I Am
04/25/02: Motherhood is seasonal work
04/19/02: Paper trail to college
04/12/02: What to cook or not to cook
03/31/02: Mom and Dad Break Curfew
03/22/02: Introducing P.P.M. (Partners Per Month)
03/15/02: Birth of a Pothole
03/08/02: When Enron Momma gets mad
03/01/02: Little hope for bookaholic
02/22/02: Wrestling with prejudice
02/15/02: Say What?
02/08/02: Kitchen intelligence
02/01/02: Age-old words
01/25/02: Abortion: Switching Sides
01/18/02: Kids, take note
01/11/02: The heart-stopper e-mail
01/04/02: The slightly sunny side of 2001
12/28/01: The Way Things Work
11/30/01: The Leftover Shuffle begins
11/27/01: Glasses bring age into focus
11/16/01: A different portion of Thanks
11/09/01: The Next Stage of Parenting
11/01/01: Of boys and patriotism
10/26/01: College Son the Invisible Man
10/19/01: Out of the closet ... and into the school
10/12/01: A Parent's Guide to Dating
10/05/01: "Taking Care of You"
09/28/01: Time indivisible
09/24/01: Refueling capitalism
09/14/01: A time to mourn
09/07/01: Lack of modesty stirs the troops
08/31/01: Scholarship search an education
08/24/01: The test for parents
08/17/01: Immodest proposals
08/10/01: Trying to R-r-r-re-re-relax
08/03/01: It may be shabby and chic, but it ain't cheap
07/20/01: Bride showered with sage advice
07/13/01: Baby Bear Finds Driving "Just Right"
07/06/01: Pale at the Thought of Bronze
06/29/01: A Dog's Best Friend
06/22/01: Rethinking fatherhood
06/14/01 Don't forget to lock the door
06/07/01 How grandma punishes her kids
06/01/01 Hearing voices
05/25/01 Cyborgs for Better or Worse
05/18/01 The death of Common Sense

© 2001, Lori Borgman