http://www.NewsAndOpinion.com | About a month ago, Intel Corp. announced a new version of its Pentium-M processor which uses less electricity and thus would lead to longer battery life. At the same time, Austin, Texas-based Motion Computing, Inc. (www.motioncomputing.com), released its Motion M1400 Tablet PC, price $1999, and it's something you should look at, from a number of angles.

First of all, the new model boasts improved display technology, sound technology and power management. According to the firm, each M1400 "is equipped with high-speed wireless connectivity using an integrated Intel PRO/Wireless 2200 BG 802.11 card." Units boast between 256MB and 2GB of 333MHz DDR memory, an enhanced 12.1-inch display, hard drive options of 20GB, 40GB or 60GB, integrated Bluetooth, integrated Ethernet, a built-in fingerprint reader, as well as a combination USB mobile keyboard, desktop stand and hardtop cover, all in one. There's not much lacking here.

My test unit came with 504 MB of RAM and a 20 GB hard drive, which is more than enough for the kind of use I'd give a test system. If buying the M1400 as a "desktop replacement," I'd max out the RAM and hard disk space.

The computer is a delight to carry - it weighs around 3 pounds - and fun to use. As with other computers in the Microsoft Tablet PC platform, the M1400 is designed to operate as much by stylus and handwriting as with a keyboard. You could sit and take "notes" using the stylus, start and navigate programs with it, and perhaps go for quite some time without resorting to the pop-up-on-screen "keyboard" necessary for some input tasks.

But flip over the protective lid and the M1400's cover becomes a keyboard with easel; you can have the computer open in either portrait mode (resembling a letter sheet of paper) or landscape mode, the traditional computer screen layout. Either way, you get the convenience and light weight of the tablet along with a keyboard for fast use. The Motion keyboard is solid and stable, although its closer spacing of some keys may require adjustment by users. It's far better, in my view, than some tablet PC keyboards, and its particular style helps keep the weight of the system manageable.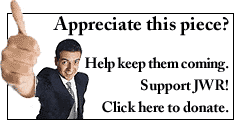 Also noteworthy is the 12.1-inch XGA TFT display. According to the firm, "a new screen technology provides an almost unlimited viewing angle (160 to 170 degrees)." It looks very good and is very easy to deal with, even outdoors or while walking down a corridor.

Other nice features are better audio recording with the built-in mike, a fingerprint reader to augment other security options, and better power management. The unit ships with a desktop stand that lets you connect to a local-area network, recharge the portable's battery, and attach external peripherals. The M1400 can, therefore, become a true "desktop replacement" computer.

Some users may balk at the 12.1-inch display, but it's better than some Tablet PC display sizes and is certainly adequate for most "road warriors." The computer - and the desktop stand - each let you connect a separate display, although Windows' configuration of such displays has been, in my experience, a bit uneven.

In fact, that's the only "bad" thing I can find about the M1400: I wish the operating system were something other than Windows, given the vagaries of Windows in many situations. But accepting this, I find the M1400 a very useful device that'll serve a number of needs, perhaps even yours. At $1999, it's a bargain for a portable and an absolute steal for a high quality tablet device.
Find this column useful? Why not sign-up for the daily JWR update. It's free. Just click here.
JWR contributor Mark Kellner has reported on technology for industry newspapers and magazines since 1983, and has been the computer columnist for The Washington Times since 1991.Comment by clicking here.