http://www.NewsAndOpinion.com | I may have said this before in this space, but it bears repeating: Few things are more personal for a computer user - and yet less well-considered - than the keyboard you use to enter data, surf the Internet, and so forth.
Last week, Microsoft Corp. introduced some new keyboards and mice (the computer kind). The good news: the products are interesting and will be investigated further in this space. The bad news: I had uneven success in using these new products with a Macintosh, even though Microsoft says the items are Mac compatible.
Before delving into the Microsoft products, some thoughts on why a good keyboard is a good find.
I'm not sure of statistics, but my guess is that upwards of 50 percent of computer users stay with the computer keyboard that arrived with their system. Fair enough, since the keyboard is part of the total price and, one assumes, was included by the manufacturer because it is optimal for a given application.
That's one way of looking at it, and many folks can happily stay with their keyboard until it breaks, gets a "bath" of coffee or diet soda, or is otherwise damaged or destroyed. But whether it's to replace a no-longer-functional device or out of personal preference, buying a new keyboard for a computer can be important.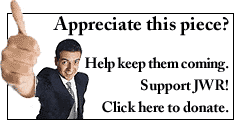 For example, a "split" keyboard, where the left and right halves are slightly angled to help avoid repetitive stress injury, is a popular product for many. But it's not often the "original equipment" that comes with a computer; some mail-order firms such as Dell and HP/Compaq offer them, while other sellers, such as Apple Computer, don't. Other users may want more "function keys" for multimedia and other applications than are provided with the standard keyboard. Again, some of these can be found as part of a system, but not always.
Thus the replacement keyboard market exists, and thus the new Microsoft Wireless Optical Desktop Elite package: a keyboard with a cushioned, leatherette wrist-rest and enough extra controls to mimic an airliner cockpit, and a wireless optical mouse that itself features some extra function buttons and a new "Tilt Wheet" scroll wheel that not only rolls up and down, but shifts side to side like a joystick. That's to let you "pan" across a wide spreadsheet or similar document. The whole bundle will cost you $104.95 at full retail; discounts can be expected when the products hit the shelves (and Web merchants such as PC Connection) at the end of September.
The mouse, which sells separately for $54.95, works just swimmingly with the desktop Mac in my office; response speed is fast and pointing is accurate.
At home, my 450Mhz Mac G4 Cube didn't like the new duo that much. Well, it didn't like the keyboard at all, for reasons I could not understand. Function keys didn't function, and so it was back to a much-older device, the Microsoft Natural Keyboard Pro, which is no longer sold at retail. Unlike the newer model, the old one's function worked just fine with the Mac: press the Web/Home button and my browser opens, "Mail" starts my e-mail program, and so forth, including my personal favorite, a one-button launch of the calculator program. The wired Natural Keyboard Pro includes two USB ports, one of which holds a Bluetooth adapter and the other connects my mouse, the standard-issue Apple one.
Microsoft will probably contact me after this to suggest alternatives or solutions; some readers will say that the new duo probably works best with a Windows-based PC. We'll see - that's next on my agenda for trialing this new device.
Future software refinements may let me use the new product with my Mac Cube, but regardless, my experiment raises some questions. One, how difficult should it be to swap out keyboards and mice. Second, when, oh when, will Apple Computer come up with an input offering that goes beyond "plain vanilla"?
In the meantime, users should look carefully at reviews - online and elsewhere - of potential replacement keyboards as well as check out user groups for others' experiences and perspectives. Visiting a retail store, whether a CompUSA or a Staples, to check out various options would seem to be a good idea, as well. More information on the new Microsoft products will be found soon at http://shop.microsoft.com/hardware.
Find this column useful? Why not sign-up for the daily JWR update. It's free. Just click here.
JWR contributor Mark Kellner has reported on technology for industry newspapers and magazines since 1983, and has been the computer columnist for The Washington Times since 1991.Comment by clicking here.