http://www.NewsAndOpinion.com | There are folks who can leave well enough alone -- and then there's guys like me. Among other computers in my home -- a friend asked, "aren't you running out of users there?" -- is a slightly old Apple Computer PowerMacintosh G4 Cube. It was introduced to the market in 2000, not too long ago in human terms, but in the dim and distant past in computer years.
The Cube still worked fine after about 18 months in storage. Its G4 PowerPC processor was not perhaps the fastest -- a mere 450 MHz in an age when 1.2 GHz ones were available -- but it was not shabby. The computer was in good shape physically, and it could handle the latest version of the Mac operating system, OS X v.10.2.6.
Instead of consigning this "relic" to the scrap heap, or a page on the eBay auction site, I thought it might be interesting to see what upgrades might work best.
First was the operating system. Firing up the machine, I was able to install the latest version, but not without a little heartache. The Cube's 128 MB of random-access memory, or RAM, was woefully inadequate for the software, but with much coaxing, the job was done. More memory would be needed, but that would come later.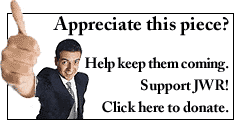 Another issue was the hard disk drive. At the time the Cube plunked onto the scene, 20 Gigabytes was a respectable hard disk size; today, it's two-thirds the capacity of Apple's top-line iPod device. Still, there was enough to work with there, and I'd seen enough stories about people upgrading hard drives.
Here, then, was the challenge: up the RAM, up the hard drive capacity, and keep my sanity in the process. So far, I'm batting .333.
The RAM was the easy part: Crucial Technologies of Nampa, Idaho (right outside of Boise), was kind enough to send over two 512 MB RAM modules, as they have done in similar past experiments. The RAM pops into available slots on the Cube's chassis, and, true to form, all went without a hitch. In a matter of minutes, I was up and running with just over 1 Gigabyte of RAM.
Memory prices have dropped substantially in recent years, and the retail price of the memory used in this experiment is about $130, or a little more than $1 per megabyte of RAM. Crucial's Web site (http://www.crucial.com) offers a handy "configurator" that got me to a list of potential memory parts for the Cube in about three clicks.
Next was the hard disk drive. These, too, have dropped in price over the years (in the early 1980s, Tandy Corp. boasted of offering a 5 MB drive for around $1,000), but now, pricing is around $1 per GIGABYTE, not per megabyte.
The fun part, for a computer reviewer, at least, is to find a "new" hard drive that fits the unique hardware situation the Cube presents. It features what is called an "ATA/66" hard drive data "bus," and that bus can only handle up to 128 GB of hard disk space, regardless of the quantity of space on the drive. The manufacturer of hard drives who was first to respond to my plea -- a company which, for soon-to-be obvious reasons, shall remain nameless for now -- had only a 160GB drive to send. Fair enough, I'll sacrifice the extra capacity just to increase my disk storage about six fold.
In brief, it didn't work. Not for long, anyway. Despite my best efforts -- and help from Mac Business Solutions of Gaithersburg, Maryland, when I hit a couple of speed bumps -- the drive worked well at first, but, late one night, started to stall and beep and then just lost the operating system altogether.
So, out with the new drive and back to the old, 20 GB. I've got some other ideas and strategies, though, that might just make this Cube a cutting edge device. Meanwhile, before tossing a slightly-old computer, think about what can be done to upgrade it. You might save some money over a new model, while shining up an old friend.
Find this column useful? Why not sign-up for the daily JWR update. It's free. Just click here.
JWR contributor Mark Kellner has reported on technology for industry newspapers and magazines since 1983, and has been the computer columnist for The Washington Times since 1991.Comment by clicking here.