http://www.NewsAndOpinion.com | Bluetooth, the "personal area network" technology promoted by Microsoft, Apple and several other firms, is maturing and - if one might mix metaphors - spreading its wings.
One of the key technology areas where it is growing happens to be in the cordless headset arena. These ear-sized headsets are designed to help users "unplug" from a corded headset and work wirelessly with a Bluetooth-enabled cell phone.
The advantages are obvious: no wires to get tangled, you can keep the cell phone in a briefcase or purse or pocket and, so long as the phone is reasonably close, answer calls and talk. Sound quality should be acceptable, as good, if not better, than the corded headset.
Bluetooth is made for just such an application. As mentioned, it is designed to offer a different kind of network than an 802.11 wireless network or one created using Ethernet cables and technology. It will create networks among certain items that you have and, using special authentications, speak only to those devices. If you're in a room with 20 other Bluetooth users, your headset should still work only with your phone, and your PDA should talk only to that same phone, and so forth.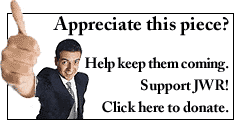 I've recently worked with two Bluetooth headphones. One lists for $109.95 is made by Belkin Corporation of Compton, California (http://www.belkin.com ); the other, list price $99.95, is from Jabra Corporation of San Diego (http://www.jabra.com ). There is, however, much more that separates these two than a $10 price difference.
Because the Bluetooth headset is, in fact, a miniature radio, it needs electrical power to function, and there's an internal battery in each headset that must be charged. No one told me why each firm does it in a particular fashion, but Belkin's charging circuits are in the headset, while Jabra puts part of the electronics on a clip-on holster for a belt, pocket or purse-strap.
The difference is noticeable on the scales: Jabra's earpiece weighs in at eight-tenths of an ounce, while Belkin's is 1.4 ounces. Guess which feels lighter on the ear?
The Jabra Free Speak, as the earpiece is called, is also a little more stylish than the rectangular Belkin unit. I also appreciated the way it easily "associated," or "paired" itself with my Bluetooth phone, the ever-popular Sony Ericsson T68i.
Operating the headset involves pressing one button the initiate or end a call, and using two others to adjust volume up or down. There's an adjustable "ear bud" of a soft plastic which can be rotated to accommodate use on the left or right ear.
Belkin's headset offers very good capabilities as well. Its sound quality is excellent, and the earpiece can also be adjusted for either ear. The device also features three buttons for controlling volume and answering or terminating a call.
Battery life on both devices seems to be more than adequate, although my sense is that you may want to have more than one power adapter/recharger so you could revive the device at work or at home.
My vote so far is with the Jabra unit, not only for price but because it is easier on the ear. But others might prefer the Belkin model, whose only flaw seems to be its weight versus the competition.
However, users who pick either for their Bluetooth phones will be untangled, just a bit, in their daily lives - as well as standing at the cutting edge of networking technology.
TWO USEFUL RESOURCES for computer users are worth some attention. MacHome magazine, which underwent a change of ownership some time back, concentrates on making Macs more useful to those who are, well, at-home users. That doesn't mean the technical articles are at all deficient, rather, that you'll get a good look at MP3 players - beyond Apple's iPOD (stet) as opposed to, say, a comparison of business accounting software. Copies of the magazine are $4.95 at stores such as CompUSA; you can also learn more at http://www.machome.com/ .
It's been too long since I've heard from Kim Komando, the Phoenix-based "digital goddess" who has written several books and has hosted long-running computer talk show. On Sunday, I spent some time with Kim and found it a truly rewarding experience. Having "done" radio on a smaller scale than Ms. Komando, I have some sense of the difficulties involved. After years on the air, she carries it off with a refreshing panache and verve not often found on the broadcast band. To learn more, check out her Web site, http://www.komando.com .
Find this column useful? Why not sign-up for the daily JWR update. It's free. Just click here.
JWR contributor Mark Kellner has reported on technology for industry newspapers and magazines since 1983, and has been the computer columnist for The Washington Times since 1991.Comment by clicking here.