http://www.NewsAndOpinion.com | Internet pundit Matt Drudge's report Sunday that Microsoft Corp. and Motorola are to team up on a "smart phone" that'll synchronize with a personal computer is interesting, much in the way that having Britney Spears do an album of Verdi arias is interesting: It's something to contemplate, but perhaps not too seriously.
I have been wrong before, however.
Full details on the new device will come, apparently, after the press deadline for this column, although early European press reports suggest this will be a "clamshell" type of mobile phone with a color screen and a price tag, in Britain at least, of around $385. That's higher than similar devices, such as Handspring's Treo 300, which retails for around $350 (depending on the wireless carrier you choose) before rebates that can lower the cost to as little as $99. Of course, such deals probably require service contract commitments of a year or two, and, I expect, rebates will be available for this product as well.
The holy grail of a smart phone that really lets users handle their diverse bits of information is often sought, but rarely achieved, in my opinion. Think of the "Simon" device cooked up by IBM and BellSouth ten years ago. It was about the size of a half-brick, had a VGA screen and Windows-like interface, and sold a very small number of units, despite its relatively advanced features.
Of course, its cumbersome size and 18 ounce weight doomed Simon, along with a starting price of $999. Today, I can get much of the functionality of Simon -- and then some -- in a Sony Ericsson T68i phone for one-tenth Simon's price. Oh, and the screen is color, I can attach a camera, and it'll function as a wireless modem for a Bluetooth-enabled computer or PDA.
If I must have the whole thing in one package, Palm's Tungsten W strikes me as the optimal solution: a PDA with a GSM phone that'll work anywhere GSM cellular service does (I've used mine in Finland, Latvia and Lithuania, along with Washington and Las Vegas) and will handle short messages and e-mail.
What's more, both the T68i and the Palm Tungsten W will communicate with PCs and Macintosh computers. A friend actually uses his T68i as a remote control for his Mac notebook. On the other hand, anything that comes from Microsoft will likely either "speak" only with Windows PCs or will do so far, far better than any other platform. Getting a Microsoft-based Pocket PC device to "sync" with a Mac can be a major undertaking.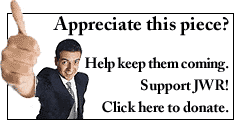 Can Microsoft make it work? Perhaps they can. But in an industry that is up to its eyeballs in products, and where firms such as Nokia and Ericsson have issued warnings this year that sales will be lower than expected, a rather spectacular product with compelling features would have to emerge in order for this to be more than another flash in the pan.
A tiny size would be an advantage in such a device, for sure. Another plus would be an easy way to connect the units to "enterprise" computing systems, so a sales force or traveling executives can easily log in and get address book updates or new schedule information.
But these features are available right now on "Windows Mobile" devices (Pocket PC is the old name) that cost about one half of what the Microsoft/Motorola phone would cost. In my opinion, those Pocket PCs are a bit more elegant when pulled out during a business lunch or executive conference. The phone can still be a "side" accessory.
It will be interesting to see what Microsoft and Motorola come up with in this regard. Perhaps it will be even more interesting to see what Handspring (now part of Palm) or Sanyo or Kyocera or Sony Ericsson come up with in response.
Find this column useful? Why not sign-up for the daily JWR update. It's free. Just click here.
JWR contributor Mark Kellner has reported on technology for industry newspapers and magazines since 1983, and has been the computer columnist for The Washington Times since 1991.Comment by clicking here.