http://www.NewsAndOpinion.com | The arrival of a new version of Microsoft Office for the Macintosh, in this case called "Office 2004," is on the horizon, and should be welcomed by many users.

No official release date has been announced, but a demo of some of the new features in the productivity suite can be found at http://www.microsoft.com/mac. If you're into the Mac as a productivity tool, you'll want to learn about this pending product.

I've been working with a Beta version of the entire suite for about a month. There are still some kinks to be worked out, but it's a substantial improvement over previous Mac Office products. The new release will, in many ways, be exceptionally close to the Windows-based Office 2003 that bowed last year. Although the Mac and Windows versions of Microsoft Office have had varying degrees of compatibility over the years, I believe it is safe to say this new Mac version will be the most "simpatico" for Windows users who end up with a Mac, and that's a good thing.

All four of the Mac Office components - Word, Excel, PowerPoint and Entourage (the PIM) - are substantially improved. To keep an air of mystery, Microsoft is parceling out the full details in installments, but there are some things that can be made public now.

Presenters who like the Mac will want to see the new version of PowerPoint, which will give Apple's Keynote some competition. . I can't disclose everything that's new here, but the program's new "Presenter Tools" offer an on-screen clock, a notes pane and thumbnails of the entire presentation, all of which the presenter can see, while the audience sees a full-screen display of the actual slides.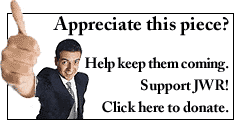 The other area open for immediate discussion is Entourage, which is the Mac equivalent of Microsoft Outlook, and then some. I've come to rely on Entourage substantially in the past few weeks, even if I've not been able to get the software to work with one of the Exchange-based e-mail systems I use. That should be fixed — by the e-mail host — in a few days.

However, the plusses of Entourage so far are enormous. Top of my list would have to be the "Project Center" which allows users to group e-mails and files according to a given project. When setting up a project, an "alias" folder is created on the desktop: drag-and-drop or save a file to that folder and it's instantly available in the Project Center for easy management, viewing and e-mailing. It's been of substantial help in one of my recurring weekly projects, and it will probably remain indispensable, as well as highly addictive.

When viewing e-mail, the program offers a "three column view" which situates the e-mail reading pane to the right of the e-mail list; Microsoft says this allows users "to view up to 40 percent more of the message on screen." I say it's a brilliant idea, one earlier implemented in Outlook 2003. To make sure that you get more real mail and less junk, there's an updated "junk mail" algorithm that should block many unwanted messages.

Another new feature, previously unavailable in this program is archiving, which lets you save all your PIM date in one file. It will be interesting to see if this file can then be imported into Outlook, but for Mac-only users, being able to create and save a periodic Entourage backup can come in very handy. For cross-platform users, it might be essential.

All of the new Office productivity programs, when saving a file, will offer to provide a "compatibility report," to check that the file you're saving will open easily and properly in other versions of the same Office programs. This is very helpful in "mixed" corporate environments, as well as for independent users whose customers may not use Macs.

The new version of Word features a "notebook layout" that will be helpful in taking notes of meeting and other items. The notes can be more easily organized, indexed and arranged than a standard Word document.

There will be more to speak off as far as Office 2004 for the Macintosh is concerned. For now, Mac users should stay on top of news about this program. It's one you'll want to have as part of your arsenal.
Find this column useful? Why not sign-up for the daily JWR update. It's free. Just click here.
JWR contributor Mark Kellner has reported on technology for industry newspapers and magazines since 1983, and has been the computer columnist for The Washington Times since 1991.Comment by clicking here.