http://www.NewsAndOpinion.com | There are many, many people involved in the field of analyzing what goes on in the high-tech world. There are companies named Gartner, IDC and Aberdeen Group, for example. This week, however, let's consider the opinion of one Carmella Soprano, an "independent" analyst in northern New Jersey: "Nothing," she told her soon-to-be-ex-husband Tony "lasts forever."

Last Wednesday, Dulles, Virginia-based America Online made a small announcement. It's not the end of AOL as we've known it for the better part of fifteen years, but it can be viewed as another in a series of changes coming through the online world.

The announcement was that people with various kinds of e-mail "client" software can now get their mail directly from AOL without having to log on using the firm's proprietary software, or via the AOL.com Web site. Both these methods are still available, but now, using the Internet Message Access Protocol, or IMAP, you can have your AOL mail show up in Microsoft's Outlook, Qualcomm's Eudora, Apple's Mail.app, or almost any other major e-mail program.

This makes using AOL easier when on the road, as well as enabling the incorporation of AOL mail into the rest of your e-mail accounts. (At work, you can check AOL mail more, shall we say, easily, since it looks like any other e-mail.) You loose the "You've Got Mail!" announcement, but gain access and flexibility.

I've tested this new feature at my office and at home. There appear to be occasional hang-ups with my e-mail software (Microsoft Entourage) not instantly finding AOL, but that may be related to a lag when my computer goes into standby mode. Once "reawakened," the computer, software and AOL all get along just fine.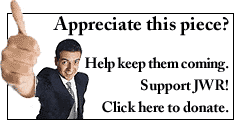 AOL E-mail comes through just fine on the software, and HTML-based messages appear to display well. It's also nice to be able to send AOL mail without having to log on to the service; families that share an AOL account can now let the kids surf safely - using AOL's age-related features -- while Mom or Dad keeps on top of personal e-mail.

This isn't the first time another e-mail client could use AOL Mail, Claris Corp., now known as FileMaker, Inc., had this as part of Claris E-mailer, a Mac-based program from the mid-1990s, now defunct. Also, users of some versions of Netscape, the browser owned by AOL, are able to view AOL e-mail as part of Netscape's mail application.

But opening up AOL to almost all and sundry could be another step in the evolution of AOL. Earlier in April, TimeWarner said its online subsidiary would move more and more content to an HTML format, and not the "Rainmaker" proprietary programming format they've used for several years. There's been some public speculation on whether or not this means AOL will move some features to a Web-based service that makes its money from advertising, but perhaps it means the firm is just tiring of developing a front end its subscribers don't really need.

Could it be, five years from now, that AOL still delivers proprietary content and Internet access, but relies on you to bring a Web browser? It's an interesting idea, and perhaps further ratification that Mrs. Soprano is indeed right: after years of an AOL with which many are familiar, the times they are a-changing.
Find this column useful? Why not sign-up for the daily JWR update. It's free. Just click here.
JWR contributor Mark Kellner has reported on technology for industry newspapers and magazines since 1983, and has been the computer columnist for The Washington Times since 1991.Comment by clicking here.