http://www.NewsAndOpinion.com | When does a computing platform border on an addiction? When it's Apple's Macintosh. Over the past couple of weeks, I've discovered yet more reasons for keeping a Mac as my primary computer.
One of the neatest is iSync, which lets you keep data, well, in synch among different computers (home and office, let's say) and a cell phone and even a Palm-based handheld computer. The feature has been out for a while, and is enhanced when users partake of a ".Mac" account, the $99.95-per-year Apple service that offers e-mail, a rather nice amount of server space for a Web site and file storage, and other goodies.
What I liked about iSync is its effortless operation. Install the software, set a few preferences, and you're good to go. It's especially helpful that the software can manage (and merge) Internet Web page "bookmarks" created and stored in the Safari Web browser, another Apple software product. This way, you stand a better chance of not losing any such bookmarks as you move from machine to machine.
The software will also ship numbers - and even photos - from your Mac OS X Address Book application to certain cell phones, such as the Sony Ericsson T68i. Update Sally's number on your desktop machine - or on the cell phone - and the next time you synchronize, everything is updated. Not only does the iSync program handle phone numbers, it also takes entries from Apple's iCal calendaring program and send those to a phone - or your Palm or even an Apple iPod music player, the latter having software to show appointments and addresses on demand.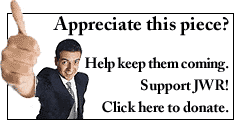 And if you have that .Mac account, you can log on to a Web site and access your address book information even if you don't have a Macintosh computer handy. Talk about integration - this could mean the end of disorganization for some of us, a goal once thought beyond our grasp.
None of this would be worthwhile if the software didn't work easily, which it does. There's not a lot of complicated setup that needs to be done, nor have there been many glitches in my experience with iSync. The software is free, though you must be running the aforementioned OS X system software; and the .Mac account, as said before, is optional. But this is the kind of "thinking system" we need more of in computing, and Apple deserves kudos for providing it.
Another nice Macintosh program is iPhoto, which has been mentioned here before. I've yet to find anything better for just organizing pictures and shoring them off in various ways, and the "slideshow" feature - which can include musical backgrounds - is so easy and inviting, even an "all thumbs" type like me can make sense of it.
I keep bumping into iPhoto whenever I hook up a digital camera, such as the Fuji Film digital unit reviewed here last week. Again, the nice part is being able to just plug in a camera, set the mode to "playback" and have the software handle setup and make it easy for me to decide where photos should be filed, and how.
There are other photo organizing programs for the Mac - and for Windows-based PCs - that will be examined here in coming weeks. But iPhoto sets a high standard for the competition, and it's the kind of software many users will appreciate.
Information on these items can be found at Apple Computer's Web site, www.apple.com.
One other Mac feature - or, more precisely, implementation - is worth discussing, and that's how Apple handles Bluetooth communications. I plugged a Belkin Bluetooth module into a PowerBook, downloaded the Apple software, and within seconds, I was transferring telephone numbers and e-mail addresses from my computer to that T68i phone mentioned earlier. It's almost magical, and it works quite nicely. Having heard some Bluetooth horror stories from PC users, it's nice to see the technology work here.
Find this column useful? Why not sign-up for the daily JWR update. It's free. Just click here.
JWR contributor Mark Kellner has reported on technology for industry newspapers and magazines since 1983, and has been the computer columnist for The Washington Times since 1991.Comment by clicking here.