Jewish World Review May 4, 2004 / 13 Iyar, 5764

Mort Zuckerman
A hero's parting message
http://www.NewsAndOpinion.com | The wars in Afghanistan, and especially in Iraq, come to the American public in the form of images, images that almost always reflect the violence of war, and particularly the violence of terrorism. So we see pictures of burned bodies, rioting mobs, and the handiwork of ruthless terrorists expressed in the form of cars and buildings blown up and innocents killed. And we viewers instinctively think, Who would want to fight in that war?

But, every now and then, there's a moment that gives a face and a name to those who are fighting and puts the patina of courage, and even heroism, on the everyday brutality we see on the TV screen.

Recently, it was the story of Pat Tillman, a former National Football League player who enlisted in the military after the 9/11 attacks and joined an elite group of soldiers known as Rangers, along with his brother Kevin. Pat Tillman's death, at 27, in a firefight in eastern Afghanistan against Taliban and al Qaeda assailants, has moved and even haunted the nation because he had everything to live for — a lucrative career, fame enough to satisfy anyone, a new marriage. He chose to risk it all in the service of his country, trading his NFL millions and his prime years as an athlete to enlist for three years, at a soldier's pay of $18,000 a year. Now even more famous in death than he ever was as an athlete, he came home to America in one of those flag-draped coffins. It brings to mind what the poet said: "In peacetime, children bury their parents. In wartime, parents bury their children."

In harm's way. Why did Pat Tillman give up so much? Why did he set aside the natural instinct for self-preservation and put such a storybook life at risk, to confront the dangers of combat so directly? The answers bring home the wonderful dimension not only of Pat Tillman but of all the American soldiers who are serving in dangerous places overseas, for they are prepared to put themselves in harm's way to stand up for the country they love and to fight the evil of our time, terrorism. They put their lives at risk in the belief that some things are worth dying for, including our nation and the freedoms it offers all of us.

Tillman's remarkable sense of duty to defend his country led to the ultimate sacrifice and has produced a national outpouring of both praise and grief. No one would have questioned him if he had not enlisted. But Pat Tillman just went to an Army recruiter's office far from his home so as not to attract local attention and volunteered for the Rangers — one of the toughest training programs in our military. Rangers train for about 20 hours a day, parachute at night under fire, sleep standing up, and subsist for days in the jungles or mountains without food. Tillman refused to talk about his service publicly and shunned every chance to use it as a platform to enhance his fame or fortune.

This man made a choice that many others would not because he had a sense of what made his own life significant, and it was not about making money or being more famous. It was about service to, and belief in, a country, and fighting for it. And so, he put his ideals into action and, in so doing, reminded all of us what those overused terms in sports — "guts,""courage," and "tough" — really mean. Tillman's great-grandfather served at Pearl Harbor, and many in his family fought for America. Tillman put it in his own words: "I really haven't done a damn thing as far as laying myself on the line like that," displaying his respect for those who had and what America's flag stands for.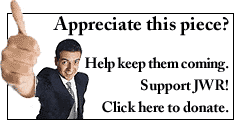 He inspired us all to appreciate once again the many privileges conferred by America and how special it is to give something back. That's why he is being eulogized all across the nation. Reading about Tillman's life makes you know that he would be saying to all of us, "At ease — I am just another soldier marching to my own drummer. That march is to the beat of patriotism and duty." Pat Tillman knew that all soldiers put their lives on the line. He would not want to be singled out for any consideration or attention.

That's why his sacrifice gives such a special face to our soldiers serving abroad and why his death so shocked us all. He reminds us of the many men and women willing to put their lives into the fire, lives that could be defined by words like "loyalty" and "honor" and "patriotism" and "courage." In fact, his personal history is so unusual, his courage so rare, his commitment to duty so exceptional, his patriotism so transparent that, in his willingness to stand alone and act on the demands of his conscience, he has raised our expectations about what we can do, and he has given America yet another reason to see its mission through to the end.
Every weekday JewishWorldReview.com publishes what many in Washington and in the media consider "must reading." Sign up for the daily JWR update. It's free. Just click here.

JWR contributor Mort Zuckerman is editor-in-chief and publisher of U.S. News and World Report. Send your comments to him by clicking here.


04/20/04: A tangled web, unraveled: How a critical aid program for Iraq was undermined by greed and cynical insider deals
04/16/04: The high price of hindsight
04/11/04: Getting real about gas prices
03/16/04: Dems demagoguing protectionism adds up to economic nonsense
03/02/04: A truly cruel college squeeze
02/10/04: Fixing what's broken
01/13/04: Policing the corporate suites
11/25/03: Slowly but surely in Iraq
11/12/03: Holding their feet to the fire
10/29/03: Graffiti On History's Walls
09/04/03: All work and no play
08/29/03: Facing the other threat among us
07/23/03: Making odds on a recovery
07/15/03: A Kremlin conversation
06/10/03: Welcome to Sue City, U.S.A.
05/05/03: America's next critical test
04/22/03: The challenge of success
04/15/03: Shape up or step aside
04/08/03: The latest in reality TV is …
04/02/03: Chirac and Saddam's thugs are two of a kind
03/26/03: War by new rules
03/05/03: The high price of waiting
02/14/03: Needed: fast fiscal action
02/03/03: Clear and compelling proof
01/24/03: Midnight for Baghdad
01/14/03: They should have said...
12/24/02: Who finances the fanatics?
12/19/02: Put-up or shut-up time
12/09/02: Sheep, wolves, and reality
11/21/02: Curing the uncommon cold
11/12/02: Everybody has the right to be wrong … but the Dems have been abusing the privilege
11/05/02: Force vs. fanaticism
10/30/02: Land of the sinking sun
10/22/02: No more cat and mouse
10/15/02: And pigs will fly
10/07/02: A shameful contagion
09/26/02: Calling a madman's number
09/23/02: Our rainbow underclass
09/13/02: Why America must act
09/04/02: After bubbles, a double dip?
08/20/02: No time for equivocation
08/06/02: No time for politics
07/30/02: Getting off the dime
07/17/02: What scandal cannot dim
06/18/02: Time to crack down: Where is the outrage?
06/05/02: The next new thing
04/30/02: Roller-coaster nation
04/25/02: A critical tipping point
04/15/02: Israel's endgame will impact the free world
03/21/02: In the face of pure evil
03/14/02: A man on a mission
03/07/02: Land of the Sinking Sun
02/12/02: Speaking truth about energy
01/15/02: Putting our house in order
01/12/02: Talking points for 2002
12/24/01: The shape of things to come
12/11/01: Finally, a clarity of vision
12/04/01: Apocalypse now
11/26/01: The Big Apple's core
11/06/01: What it will take to win
10/22/01: Getting the mayor's message
10/08/01: A remedy for repair
10/01/01: A question of priorities
09/26/01: Our mission, our moment
09/11/01: Running the asylum
08/29/01: Hail, brave consumer
06/14/01: Blackouts --- or blackmail?
06/01/01: A time to reap --- and sow
05/25/01: A question of confidence
05/18/01: A question of confidence
05/04/01: Making the grade
04/26/01: The caribou conundrum
04/19/01: Chinese boomerang
03/27/01: The man of the moment
03/20/01: The Fed must be bold
03/15/01: Japan on the brink
03/01/01: Rethinking the next war
02/09/01: The education paradox
01/08/01: How the bottom fell out
01/03/01: Quipping in the new year
12/20/00: A time for healing
11/13/00: The need for legitimacy
10/30/00: Arafat's bloody cynicism
10/18/00: Arafat torches peace
10/03/00: A great step backward
09/08/00: The Perfect Storm
08/29/00: Don't blow the surplus
08/15/00: Voting for grown-ups
08/01/00: Arafat's lack of nerve
07/17/00: Can there be a new peace between old enemies? Or will new enemies regress to an old state of war?
07/11/00: A time to celebrate
06/19/00: A bit of straight talk
06/08/00: Using hate against Israel
05/26/00: Is the Federal Reserve trigger-happy?
04/18/00: Tensions on the 'Net
04/13/00: A paranoid power
03/10/00: Fuel prices in the red zone
02/25/00: Web wake-up call
02/18/00: Back to the future
01/21/00: Whistling while we work
01/11/00: Loose lips, fast quips
12/23/99: The times of our lives
12/14/99: Hey, big spender
11/18/99: Fountain of Youth
11/04/99: An impossible partner
10/14/99: A nation divided
10/05/99: India at center stage
09/21/99: Along with good cops, we need a better probation system
09/08/99: Though plundered and confused, Russia can solve its problems
08/31/99: The military should spend more on forces and less on facilities
08/05/99: Squandering the surplus
07/06/99: More than ever, America's unique promise is a reality
06/24/99: The time has come to hit the brakes on affirmative action
06/15/99: America should take pride in honoring its responsibilities
06/02/99: The Middle Kingdom shows its antagonistic side
05/11/99: Technology's transforming power is giving a lift to everything
05/04/99: The big game gets bigger
04/30/99: On Kosovo, Russia talked loudly and carried a small stick
04/21/99: No time to go wobbly
04/13/99: The Evil of two lessers

© 2001, Mortimer Zuckerman