http://www.NewsAndOpinion.com | The arrival last Thursday of Hurricane Isabel brought with it massive rains and winds, destruction for hundreds of old trees, flooding in Old Town Alexandria and Annapolis, and more than a few lessons and surprises for computer users.
INFORMATION ACCESSED: The greatest positive, without doubt, was the massive amount of advance information that was available as the storm headed towards land an into the lives of millions. Unlike any other major storm of its kind in recent years, there was an abundance of warning and pre-storm data that many people could use to prepare for the worst, or whatever else came.
This is the Internet -- and, yes, your tax dollars -- at work in a superb way. The National Oceanographic and Atmospheric Administration (NOAA) is to be commended for making so much data available; Internet providers such as AOL and even Web pundit Matt Drudge deserve kudos for funneling down that data to millions of end users.
And when everything is over and we all have our various access services back in place, I wouldn't be surprised to find more than a few home-made Web pages documenting the effect of Isabel in many ways large and small. In my suburban Maryland neighborhood, there was more than one "ancient" tree felled by the mighty winds, and it would be nice to see some before-and-after Web sites recording that.
COMPUTERS OK IN STORM: Despite the ups and downs of electricity during the first hours of the hurricane -- there were frequent momentary "hiccups" in electrical power, causing resets and restarts -- both main systems at "On Computers Central" were fine. As things began to heat up, I did do the smart thing and shut the computers down. But, thankfully, there were no surges or other surprises to knock things around.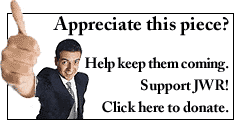 Based on this rather unscientific experiment using machines that aren't the newest of the new (but neither were they the oldest), it seems today's computers can better handle such vagaries. Still, it's always a wise idea to have a surge protector, at least, and perhaps an uninterruptible power supply if you really want to play things safe.
DIALUP STILL A DARLING: With electrical power and phone service working soon after the worst of Isabel, a dialup connection -- in my case to AOL -- was a true lifeline. This is another "standby" that a cable Internet user, and perhaps users of any broadband Internet service, should investigate. You can by prepaid, dialup Internet service without too much hassle, and it's a useful item if you must keep computing when things get hairy.
BROADBAND BOMBS: It'll sound like small potatoes to those readers still without electricity, or with a new "skylight" courtesy of a neighbor's tree, but it still rankles. On Sunday evening, four days after the hurricane hit, my broadband Internet service, not to mention my cable TV, were still on the blink.
Getting information from Comcast Cable was an exercise in frustration. Recorded phone messages assured customers of "round the clock" repair efforts, yet by 8:30 a.m. Sunday, the firm had approximately 130,000 Montgomery County customers without service? And when did that choice bit of information become known? In my case, ten hours later, after calling and speaking with a supervisor, helpfully located in Brockport, New York, just north of Syracuse.
It took 12 minutes of back-and-forth on the telephone for the supervisor to admit that, well, not having a way to reach technicians in the field for more current information was far from good "customer service." Our cable Internet connection returned sometime in the wee small hours of Monday morning, just in time for a work week.
Even more amazing, to this observer at least, is the amount of Comcast cable plant that is above ground in Mongomery County, where so much home construction has taken place within the past 13 years. As franchise agreements come up for renewal and renegotiation, it would be a good idea for county officials to insist on buried cables and better preparedness for storms and the like -- especially with the advance notice we all had.
Find this column useful? Why not sign-up for the daily JWR update. It's free. Just click here.
JWR contributor Mark Kellner has reported on technology for industry newspapers and magazines since 1983, and has been the computer columnist for The Washington Times since 1991.Comment by clicking here.