Jewish World Review May 19, 2004 / 28 Iyar, 5764

Jonathan Turley
This roughhousing at recess must cease
http://www.NewsAndOpinion.com | The boys and girls in Washington have been misbehaving at recess again. After Congress adjourned without confirming a number of President Bush's judicial nominees, Bush put two of his more controversial nominees on the federal courts without Senate confirmation as temporary "recess appointments." The Democrats have now refused to play with the president — barring all votes on judicial nominees — until he promises to behave during recess.

Putting aside the unrestrained hypocrisy and hyperbole on both sides, recess appointments have long plagued our system and should be finally addressed with a simple rule: an automatic rejection of any judicial nominee given a recess appointment.

The recess appointment clause represents one of the few glaring errors by the framers in drafting the Constitution. While the framers gave the Senate the sole authority to confirm such nominations, they also gave the president the authority to temporarily appoint officials without Senate confirmation when Congress was not in session. Though the framers may never have intended to create judicial recess appointments, the matter is not clear in the text. Presidents have used that ambiguity to repeatedly do what the Constitution was designed to prevent: appoint temporary judges who sit without either Senate confirmation or lifetime tenure.

Since the founding of the nation, presidents have made roughly 300 such recess appointments. Of President Kennedy's nominees, 22% were given such appointments. President Eisenhower used the power in 14% of his judicial appointments, including the appointments of Chief Justice Earl Warren and Justices Potter Stewart and William Brennan to the Supreme Court. Presidents believe that the Senate is less likely to reject a nominee who is already ruling on cases — only a handful of recess-appointed judges have been rejected by the Senate in final votes. President Clinton revived the practice in his final days of office when he used a recess appointment to seat Roger Gregory on the federal appeals court after being blocked by opponents in the Senate.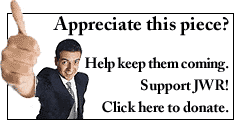 Recently, Bush gave recess appointments to Charles Pickering and William Pryor to the federal appeals court. Bush had legitimate gripes with the Senate over the treatment of these nominees. For example, Pryor is accused of being an extremist because he personally believes that Roe vs. Wade was bad law — a position held by many academics and lawyers. Pryor has shown that he is willing to set aside his personal views to carry out the demands of the law. This includes his unpopular prosecution of Alabama Supreme Court Chief Justice Roy Moore for refusing to remove a monument to the Ten Commandments in the courthouse, even though Pryor agreed with Moore's views.

Despite Bush's well-founded anger about the treatment of such qualified candidates, being right on the merits is not enough to justify the misuse of the recess appointment power. Clearly, the framers never intended for this limited power to be used to defeat the very process of Senate confirmation that they carefully crafted.

More important, litigants are entitled to hearings before confirmed judges with lifetime tenure, not constitutional temps who hold their jobs for short periods and remain subject to potential backlash from either the legislative or the executive branch.

Of course, none of this is to suggest that the current fight is about principle rather than politics. The outraged organizer of this embargo on considering judicial nominees, Minority Leader Tom Daschle, previously applauded Clinton's recess appointment of Gregory. Sometimes, it appears that the two sides simply swap scripts. Recently, Democratic Sen. Charles E. Schumer of New York insisted that Bush's use of recess appointments "puts a finger in the eye of the Constitution." During the Gregory controversy, it was Republican Sen. Orrin G. Hatch of Utah who objected to that recess appointment as "putting a finger in the eye of the Senate."

The solution is simple. The Senate should adopt a new rule for judicial confirmations: Any judicial nominee given a recess appointment will be rejected when they come up for final confirmation. The only exception would be emergencies where there is some sudden, catastrophic loss of judges. Since Congress has never adopted such a categorical rule in the past, it would be unfair to apply this rule retroactively to Pickering or Pryor. However, for future nominees, the Senate should commit itself to the categorical rejection of recess appointees. Courts regularly exclude evidence to deprive police of any value derived from engaging in unconstitutional practices. In the same way, an automatic rejection of recess appointed nominees would eliminate any value to a president engaging in this type of conduct.

It is time to adopt the "play nice at recess" rule. Presidents and senators should save any roughhousing for when it counts: during regularly scheduled sessions.
Every weekday JewishWorldReview.com publishes what many in Washington and the media consider "must reading." Sign up for the daily JWR update. It's free. Just click here.


JWR contributorJonathan Turley is a professor of law at George Washington Law School. Click here to visit his website. Comment by clicking here.
05/04/04: A Peddler of Court Gossip May Pay the Piper
04/01/04: One angry Tyco juror does not make twelve angry men
03/23/04: When 'choice' becomes tyranny
03/18/04: Valued bond between client, lawyer eroding
03/12/04: When Silence Isn't Golden: Martha Stewart's failure to testify holds a lesson for other celebrity defendants
03/09/04: Non-profits' executives avoid scrutiny, valid reforms
02/12/04: Reparations cause is coming up empty: Potential lawsuits destined to remain meritless in courts
02/03/04: Senate powder is the least of Congress' security concerns
01/29/04: Case of the Missing Evidence: Facts are often withheld from juries, which can lead to ill-informed verdicts
12/31/03: Celebrity is often its own best defense
12/27/03: U.S. soldiers lack best protective gear
12/17/03: Going for the gold in a competition of the corrupt
11/25/03: Will Malvo jurors spare life of young suspect?
11/11/03: The Black Tax: Of charlatans, crooks and victims and the reparations scam
11/04/03: Sniper case lacks appeal, public lessons of other cases
10/02/03: Is a soldier's life worth more than $650?
08/26/03: One justice wields too much power on today's Supreme Court. It's time to make the top bench much bigger
08/11/03: Don't let jobs grow on family trees
06/26/03: A Ruling That Only Goldilocks Could Love; We still don't know how much weight to give race in college admissions
06/24/03: 'Educating' Congress at the hands of lobbyists
06/12/03: Crooked arm of the law
06/10/03: Defense on lay-away
05/23/03: Innocence doesn't pay, either
05/15/03: A see-no-evil parole system
05/08/03: An American Gulag?
05/01/03: CUNY Law gives grads a cynical parting gift
04/22/03: Congress Must Send Spammers a Message
04/16/03: End Apartheid in the State Prisons
04/07/03: NBC's sacking of Peter Arnett over a critical analysis plays well in Baghdad
03/07/03: Rights on the Rack: Alleged torture in terror war imperils U.S. standards of humanity
02/25/03: How democracy could clear our snowy streets
02/11/03: Sanity and Justice Slipping Away
01/28/03: Quit horsing around, senator
01/14/03: Public Payroll: a Family Affair; Nepotism in Washington poses a threat to institutional integrity
01/09/03: DARPA and democracy
12/24/02: The 13th juror
12/19/02: Back to the admissions morass
12/10/02: Pro-Choice at Expense of Free Speech; NOW case against abortion protester may backfire
12/02/02: A cruel bait and switch for vets
11/15/02: Junk justice
11/07/02: OUR second-class soldiers
10/30/02: 'Quirin' revisited: The dark history of a military tribunal
10/22/02: Un-American Arrests: Mass detainments of the innocent may be the ultimate form of crowd control, but the tactic is unconstitutional
10/16/02: Reverse pawn shops? Broke state officials across the country have been looking for businesses to buy their assets at a fraction of their worth to pay for budget shortfalls
10/08/02: A legal tattoo hullabaloo
10/02/02: Gagged justice sets dangerous precedent
09/25/02: The Great Salmon Rose Caper
09/17/02: Reparations: A Scam Cloaked in Racial Pain
09/12/02: This country's hidden strength
09/04/02: 1st Amendment protects even the ugliest among us
08/28/02: A secret court goes public
08/20/02: I defended Ashcroft during his nomination; he's become a constitutional menace
08/07/02: San Francisco embracing states-rights
07/31/02: Who needs Jenny Craig when you can have Johnnie Cochran?
07/22/02: The meaning of justice and the madness of Zacarias Moussauoi
07/16/02: The President vs. the Presidency
07/08/02: How one woman's whims dictates the rights of millions
07/02/02: Just say 'no' to extracurricular activities
06/24/02: Missing Ted Bundy
06/14/02: DESTROYING A FAMILY TO SAVE IT
06/10/02: A comedy of eros06/14/02: 05/31/02: Beyond the 'reformed FBI' hype
05/23/02: Do we really need a Federal Marriage Amendment?
05/19/02: No "battlefield detainee" should leave home without a U.S. birth certificate
05/10/02: The perfect constitutional storm
04/26/02: 'Slave of Allah' wounds justice
04/12/02: The importance of being nameless
04/05/02: The adjusted value of justice
03/18/02: How Clinton got off: A law professor's take
03/11/02: Profiling and the terrorist lottery
03/05/02: Yes, Sharpton, there was a failure of justice
02/28/02: The Lay of the land
02/14/02: Living in constitutional denial
02/05/02: Legal Lesson for Afghanistan: War's Not a Slip-and-Fall Case
01/25/02: Sever "Jihad Johnny"'s ties to his homeland
01/21/02: "Out of sight, out of mind," but they're still prisoners
01/14/02: Your papers, please!
01/07/02: Prescription for disaster
12/18/01: Madison and the Mujahedeen
12/07/01: In the U.S., espionage crime is easy to understand but difficult to prove
11/19/01: What type of 'creature' would defend bin Laden?
11/19/01: Could bin Laden be acquitted in a trial?
10/28/01: The ultimate sign of the different times in which we are living
10/25/01: Al-Qaida produces killers, not thinkers
09/28/01: The Boxer rebellion and the war against terrorism
08/31/01: Bring back the silent Condit
08/27/01: Working out the body politic

© 2003, Jonathan Turley