Jewish World Review July 7, 2003 / 7 Tamuz, 5763

Jeff Jacoby
The lull before the storm
http://www.NewsAndOpinion.com | This is the lull before the same-sex marriage storm.
The Supreme Court ruled that states may not criminalize homosexual sodomy, and strongly implied that no sexual relationship between consenting adults may be legally disfavored. That sweeping decision is sure to be cited by the Massachusetts Supreme Judicial Court if it rules this month, as many expect it will, that gay and lesbian couples in the Bay State have the right to marry. That in turn will trigger a nationwide explosion of litigation, trepidation, and condemnation. What Newsweek calls in its current issue "The War Over Gay Marriage" will be underway.
In truth, same-sex marriage is not an issue about which Americans are ambivalent. Most surveys taken since the issue first emerged in the late 1980s confirms that they are firmly against it. Six times between 1989 and 1998, for example, the CNN/Time poll asked whether marriages between gay men or lesbian women should be legalized. No more than 31 percent ever said yes; no less than 64 percent ever said no. Similarly, same-sex marriage was opposed by 68 percent of respondents in a 1996 Gallup poll and by 62 percent when Gallup asked again in 1999 and 2000.
"Solid majorities . . . do not endorse legally sanctioned gay marriage," concludes Karlyn Bowman, an expert on public opinion at the American Enterprise Institute. In a recent compilation of surveys dating back to 1973, she shows that Americans have in many ways become more accepting of homosexuality. They are far more likely to have homosexual friends, and to affirm the right of gays and lesbians to equality in job opportunities. Polls find majority support for homosexual teachers, doctors, politicians -- even clergy. But not marriage. Americans adamantly resist the idea of men marrying men or women marrying women.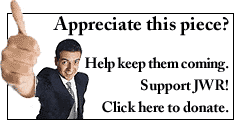 And they are right to resist. For if same-sex marriage is made lawful, marriage itself will be gravely harmed.
It is not by coincidence or on a whim, after all, that human societies since time immemorial have restricted marriage to opposite-sex unions. That restriction is part of a system of social taboos whose purpose is to protect families from the caustic power of unrestrained sexuality. Together with the ancient taboos against adultery and incest, and the Western taboo against polygamy, the heterosexuality of marriage helps shield women and children from exploitation, cements the union between fathers and mothers, and bolsters the ethos of monogamy on which the dignity of marriage depends.
Weakening those traditional norms boosts sexual freedom, but as sexual freedom rises, the stability of families and marriage declines. The slippery slope is real, as America's experience since the sexual revolution has made all too clear. Is that a reason to condemn anything and everything that expands sexual options? No. (How many Americans want to return to the era before reliable birth control?) But we should recognize that those options aren't free. We pay a price when we weaken common standards, especially those that pertain to marriage and sex. And the price of same-sex marriage -- as even some "queer" theorists openly predict -- may be the ruin of traditional family life.
Ah, but to say that is to run smack into what has become a familiar taunt: How does my committed gay relationship threaten your marriage? Puh-leez! Do you seriously imagine that legalizing same-sex weddings will have married heterosexuals flocking to divorce court? I defy you to produce even a shred of evidence that marriage for gays will harm anybody else.
Well, here's a shred of evidence: The Boston Globe reports that in the three years since Vermont extended near-marriage status to same-sex civil unions, nearly 5,700 gay and lesbian couples have registered their relationship. Of those couples, close to 40 percent, or more than 2,000, include at least one partner who used to be married.
Just a shred -- but a jarring one. Of course it doesn't mean that Vermont's civil-union law broke up 2,000 straight couples. It does mean that where there used to be 2,000 traditional marriages, there are now 2,000 ruptured ones -- and 2,000 gay or lesbian unions in their place. Were some of those marriages doomed from the outset? Probably. But it's also probable that some of them weren't. In another time or another state, some of those marriages might have worked out. The old stigmas, the universal standards that were so important to family stability, might have given them a fighting chance. Without them, they were left exposed and vulnerable.
Vermont's experience with civil unions is just a ripple compared with the tidal wave of change we will see if same-sex marriage is legalized outright. The structure of norms and taboos on which healthy marriages depend will be buffeted beyond anything we can imagine. Just how many conventional marriages will founder under the pressure of that wave, just how many more will never be formed in the first place, we have no way of knowing in advance. Americans are right not to want to find out.
Like this writer's work? Why not sign-up for the daily JWR update. It's free. Just click here.

Jeff Jacoby is a Boston Globe columnist. Comment by clicking here.
06/30/03: The 'benefits' of race-based admissions
06/20/03: An uprising to cheer 06/11/03: Musings, random and otherwise
06/09/03: A growing rift with Europe
05/27/03: Preferences, racial and otherwise
05/23/03: The bottom line for teachers unions
05/12/03: Castro's cheerleaders
05/08/03: In 'enlightened' New England, it hurts to give
05/06/03: Help the living before the dead
04/25/03: The search for the 'smoking gun'
04/21/03: Trading truth for access?
04/14/03: Kerry's abortion litmus test
04/11/03: Meanwhile, in Cuba, the tyranny goes on
04/07/03: Explaining the war to a six-year-old
03/31/03: Empowering a terroristocracy in the name of 'peace'?
03/27/03: America the liberator
03/10/03: THE UNITED NATIONS, RIP
03/10/03: Changing the definition of marriage
03/07/03: Liberate Iraq -- even with unclean hands
03/03/03: Why talk radio tilts right
02/21/03: A boost for Saddam
02/10/03: On outing Kerry
02/06/03: The neverending voyage
02/03/03: This hasn't been a 'rush to war'
01/31/03: Killing the terror regimes
01/29/03: How not to win the war
01/24/03: The UN's moral irrelevance
01/22/03: Musings, random and otherwise
01/17/03: The Sharpton hypocrisy
01/13/03: The fig leaf of 'diversity'
01/10/03: Israeli restraint makes terrorism more likely
01/02/03: The double standard on political hate speech
12/30/02: Good for the spirit, good for the body
12/23/02: The college president who owes a greater duty to a fugitive serial killer than the public or to the law
12/20/02: The death penalty by the numbers
12/16/02: Yes, Virginia, there is (still) a liberal media bias
12/03/02: On the brink of regime change --- in Iran
11/27/02: Light's victory over darkness
11/25/02: A 'Republican' lesson from a Democratic convention
11/22/02: The slippery senator
11/18/02: The campus 'diversity' fraud
11/14/02: MURDER AT A KIBBUTZ
11/01/02: Saddam's shop of horrors
10/24/02: Musings, random and otherwise
10/17/02: Jimma's ignoble prize
10/14/02: New Jersey's bigot laureate
10/11/02: Today it is libs who are most likely to demand the silencing of speech they disapprove of
10/04/02: Learning English from Day 1
09/30/02: The world will follow us to war
09/27/02: The face of antisemitism
09/20/02: Starving time in Zimbabwe
09/14/02: Against moral confusion / 9-12-2002
09/03/02: With 'eternal friends' like these
08/30/02: Enriching survivors was a costly mistake
08/26/02: John Kerry's absent passion
08/23/02: Bonnie, get your gun
08/19/02: A screenwriter's remorse
07/29/02: The real abortion extremists
07/26/02: Another round of Kemp-Roth
07/19/02: Jews among Arabs, Arabs among Jews
07/15/02: Musings, random and otherwise
07/12/02: The new civil rights champions
07/03/02: Riding the rails
07/01/02: The prerequisite to peace
06/24/02: Frisking AlGore
06/17/02: Offense, not defense, is the key to homeland security
06/14/02: Looking at the horror
06/07/02: The cost of a death-penalty moratorium
06/03/02: Executing 'children,' and other death-penalty myths
05/29/02: A real threat?
05/24/02: The message in Arafat's headdress
05/20/02: (Mis)playing the popularity card
05/10/02: Outspoken, Muslim -- and moderate
05/10/02: The heroes in Castro's jails
05/06/02: The disappearing history term paper
05/03/02: Musings, random and otherwise
04/29/02: The canary in Europe's mine
04/15/02: Powell's crazy mission
04/12/02: The slavery reparations hustle
04/08/02: Peace at any price = war
03/26/02: Decency matters most, Caleb
03/22/02: The U.S. embargo and Cuba's future
03/19/02: The keepers of Cuba's conscience
03/15/02: A walk in Havana
02/26/02: Buchanan's lament
02/12/02: What 'peace' means to Arafat
02/08/02: STEVEN EMERSON AND THE NPR BLACKLIST
02/05/02: Antismoking: Who pays?
02/01/02: Turn the Saudis
01/25/02: Making MLK cry
01/21/02: Ted to tax cut: Drop dead
01/18/02: Musings random and otherwise
01/14/02: An ultimatum to Saudi Arabia
01/11/02: Friendship, Saudi-style
01/07/02: Shakedown at Harvard
01/04/02: More guns, more safety
01/02/02: Smears and slanders from the Left
12/28/01: Congress gives to others -- and itself
12/24/01: The littlest peacemakers
12/20/01: How to condemn terror
12/18/01: Greenland once was
12/14/01: Parents who never said ''no''
12/11/01: Wit and (economic) wisdom
12/07/01: THE PALESTINIANS' MYTH
12/04/01: The war against Israel goes on
11/30/01: Tribunals, motorcycles -- and freedom
11/19/01: Friendship and the House of Saud
11/12/01: The Justice Department's unjust monopoly
11/09/01: Muslim, but not extremist
11/02/01: Too good for Oprah
10/29/01: Journalism and the 'neutrality fetish'
10/26/01: Derail these subsidies
10/22/01: Good and evil in the New York Times
10/15/01: Rush Limbaugh's ear
10/08/01: With allies like these
10/01/01: An unpardonable act
09/28/01: THE CENSORS ARE COMING! THE CENSORS ARE COMING!
09/25/01: Speaking out against terror
09/21/01: What the terrorists saw
09/17/01: Calling evil by its name
09/13/01: Our enemies mean what they say
09/04/01: The real bigots
08/31/01: Shrugging at genocide
08/28/01: Big Brother's privacy -- or ours?
08/24/01: The mufti's message of hate
08/21/01: Remembering the 'Wall of Shame'
08/16/01: If I were the editor ...
08/14/01: If I were the Transportation Czar ...
08/10/01: Import quotas 'steel' from us all
08/07/01: Is gay "marriage" a threat?
08/03/01: A colorblind nominee
07/27/01: Eminent-domain tortures
07/24/01: On protecting the flag ... and drivers ... and immigrants
07/20/01: Dying for better mileage
07/17/01: Why Americans would rather drive
07/13/01: Do these cabbies look like bigots?
07/10/01: 'Defeated in the bedroom'
07/06/01: Who's white? Who's Hispanic? Who cares?
07/02/01: Big(oted) man on campus
06/29/01: Still appeasing China's dictators
06/21/01: Cuban liberty: A test for Bush
06/19/01: The feeble 'arguments' against capital punishment
06/12/01: What energy crisis?
06/08/01: A jewel in the crown of self-government
05/31/01: The settlement myth
05/25/01: An award JFK would have liked
05/22/01: No Internet taxes? No problem
05/18/01: Heather has five mommies (and a daddy)
05/15/01: An execution, not a lynching
05/11/01: Losing the common tongue
05/08/01: Olympics 2008: Say no to Beijing
05/04/01: Do welfare mothers a kindness: Make them work
05/01/01: Another man's child
04/24/01: Sharon should have said no
04/02/01: The Inhumane Society
03/30/01: To have a friend, Caleb, be a friend
03/27/01: Is Chief Wahoo racist?
03/22/01: Ending the Clinton appeasement
03/20/01: They're coming for you
03/16/01: Kennedy v. Kennedy
03/13/01: We should see McVeigh die
03/09/01: The Taliban's wrecking job
03/07/01: The No. 1 reason to cut taxes
03/02/01: A Harvard candidate's silence on free speech
02/27/01: A lesson from Birmingham jail
02/20/01: How Jimmy Carter got his good name back
02/15/01: Cashing in on the presidency
02/09/01: The debt for slavery -- and for freedom
02/06/01: The reparations calculation
02/01/01: The freedom not to say 'amen'
01/29/01: Chavez's 'hypocrisy': Take a closer look
01/26/01: Good-bye, good riddance
01/23/01: When everything changed (mostly for the better)
01/19/01: The real zealots
01/16/01: Pardon Clinton?
01/11/01: The fanaticism of Linda Chavez
01/09/01: When Jerusalem was divided
01/05/01 THEY NEVER FORGOT THEE, O JERUSALEM
12/29/00 Liberal hate speech, 2000
12/15/00Does the Constitution expect poor children be condemned to lousy government schools?
12/08/00 Powell is wrong man to run State Department
12/05/00 The 'MCAS' teens give each other
12/01/00 Turning his back on the Vietnamese -- again
11/23/00 Why were the Pilgrims thankful?
11/21/00 The fruit of this 'peace process' is war
11/13/00 Unleashing the lawyers
11/17/00 Gore's mark on history
40 reasons to say NO to Gore
© 2002, Boston Globe