Jewish World Review Oct. 15, 2003 / 19 Tishrei 5764

Evan Weiner
Big Money throws college sports for a loss
http://www.NewsAndOpinion.com | There won't be Midnight Madness this year on the St. John's campus in Queens. No raucous student pep rallies for the Red Storm when the clock strikes 12:01 a.m. on Oct. 17, the time that the National Collegiate Athletic Association has designated as the official start of the college basketball season.
Somehow, it is fitting that St. John's isn't holding its traditional Midnight Madness session. After all, St. John's doesn't really know what its basketball future will look like next year - and that has nothing to do with its coaching staff or its players.
In the world of college sports in 2003, the least important part of the product is the actual athletic competition. St. John's was a founding member of the Big East Conference, a basketball league that became a big-time football conference because of TV and money. St. John's basketball is in trouble because the college sports industry is driven by football and the university doesn't have a big-time football program.
If St. John's wasn't located in New York, the school would be just another university with a small-time program. Because the Red Storm plays in Madison Square Garden, St. John's remains a player on the national level. Once school is done next May, three Big East football teams, Boston College, Miami and Virginia Tech, are leaving to join the Atlantic Coast Conference for the promise of millions of dollars in TV money. The departures could devastate the Big East, and the conference could lose its spot in college football's Bowl Championship Series, where the really big money is made.
The Big East is suing the nine-team Atlantic Coast Conference, accusing it of conspiring to ruin the Big East. But it's unclear if Miami and Virginia Tech did anything wrong when they accepted ACC invitations, followed by Boston College. Meanwhile, the Big East is apparently ready to raid other conferences to replace its losses and maintain its position.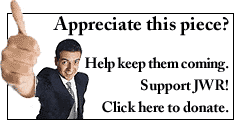 Big-time college sports are all about money, and that has drawn the attention of the House Judiciary Committee. But the House committee missed a golden opportunity to get to the bottom of the college sports industry's problems when it held a hearing on college sports last month.
Rep. John Conyers (D-Mich.) asked the committee to investigate the College Football Bowl Championship Series arrangement and the circumstances behind the Atlantic Coast Conference's "expansion."
Conyers wanted to know why, since the founding of the Bowl Championship Series in 1998, the vast majority of the proceeds and power has been concentrated among 63 schools in six major conferences (the Atlantic Coast Conference, Pacific-10, Big Ten, Southeastern, Big 12 and Big East). In 2002-03 only $5 million out of a total revenue of $109 million went to non-bowl championship series colleges.
Conyers should have called the heads of big-time college sports schools and asked why they are handing out multi-million-dollar contracts to football and basketball coaches while tuition is soaring for non-athletes. Conyers should have inquired about the practice of not insuring athletes against injuries suffered in "voluntary" off-season practices, of students' being unable to work under NCAA rules if they have an athletic scholarship and the fact that most athletes are too busy playing sports to get a good education.
It's time to stop pretending that Division I college football and basketball are some sort of amateur or scholastic endeavor for students. It's a big-time professional operation that allows schools, coaches and TV networks to earn big dollars.
Colleges and universities are supposed to be places where students matriculate and get ready for the real world. For Division I schools, though, the real world is filling stadiums and arenas with well- heeled boosters, signing deals with corporations for stadium-naming rights, getting money from shoe companies for outfitting their teams and putting the best product available on the field to justify the multi-million-dollar broadcasting contracts for their games.
Of course, college athletes get little more than a scholarship to attend the school. And attend is the operative word here because there are many schools that aren't graduating their football and basketball players. Even if so-called student athletes want to go to class, they are somewhat restricted because of long daily practices and travel.
It's only a matter of time before those 63 Bowl Championship Series football schools break off to form their own semi-pro league, leaving schools like St. John's behind. Maybe then Conyers and his colleagues will finally ask the right questions about the "madness" of the college sports industry.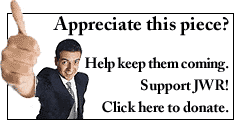 Appreciate this writer's work? Why not sign-up for JWR's daily update. It's free. Just click here.


JWR contributor Evan Weiner is a radio commentator on "The Business of Sports" for Westwood One's Metro Networks. He is being presented with the United States Sports Academy's Distinguished Service Award for 2003. Comment on this column by clicking here.

09/18/03: A soccer wake
09/08/03: Suit to force the NFL and its players association to change its job entry policy?
08/14/03: Sports playing the defense
08/13/03: The NFL angle in the recall
08/07/03: Has the United States run out of markets for Major League Baseball and other sports?
08/04/03: Build it and we will win?
08/01/03: When in doubt leave it to the Baseball Players Association to get something accomplished
07/29/03: Tax payers get stadiums after telling pols they don't want them
07/28/03: Neither fans nor corporate partners care about players troubles as long as they perform well
07/25/03: Arm-twisting cities to have the 'privilege' of a sports franchise
07/24/03: Success in these days of moneyball
07/23/03: Does a World Hockey Association have a mandate?
07/22/03: Time to reinvent the NBA
07/21/03: The days of spending public money for a taxpayers supported stadium are ending
07/15/03: School district charging for the right to play sports
07/11/03: Players' perceived value should be ignored
07/10/03: The WHA returns
07/09/03: Athletes are not role models no matter what the marketing machine tries to sell
07/08/03: Points and rebounds are much more important than grade point average or a diploma
07/07/03: College sports conferences battle —in court — and tax payers pick up tab
07/03/03: When sports is more important to government than clothing and feeding the poor
07/02/03: Will the NHL ticket buying public get any relief from high prices?
07/01/03: NBC's double edged Olympic sword
06/30/03: Cities can never say no to sports
06/27/03: Reporters should not play any part in the sports marketing machine
06/26/03: Court outcome today will permanently alter college football
06/25/03: Why is baseball joining forces with Ozzfest?
06/24/03: Time for a college football super league
06/23/03: Congressional sports
06/20/03: Will you — should you — continue to watch TV after the summer?
06/19/03: Philadelphia's miscalculations should be viewed as a warning for cities who seek Big League status
06/18/03: Why is Jason Kidd being criticized while his owners aren't?
06/17/03: The best college sports action isn't taking place on the field
06/16/03: AOL Time Warner stands up to Steinbrenner
06/13/03: NY Dem warring against private golf clubs
06/12/03: $ports threats against politicos spreading
06/11/03: How Eisner gets away with it
06/10/03: Will there be no more NHL in 15 months?
06/09/03: Why sports attendance continues to decline
06/05/03: Score one for Jeb
06/04/03: FCC developments will have profound affects on sports and TV
06/03/03: If the Senate really wanted to put some teeth into controlling college sports ...
05/30/03: Dugouts or diplomas?
05/29/03: And you thought the NFL only did sports
05/28/03: Congress to re-regulate the cable TV industry? NBA hopes they don't!
05/27/03: The outrageous role of shoe companies in college basketball goes further than Lebron James
05/23/03: NHL's woes are its own doing
05/22/03: Draft double standard?
05/21/03: PGA and Sorenstam got exactly what they wanted — and we gave it to them
05/20/03: Are changes in offing for cable TV sportsviewers?
05/19/03: The courting of Alex Spanos
05/16/03: Sports management recruiters are being forced to run defense
05/15/03: Do we really need another hockey league!?
05/14/03: In sports, talking the truth can get you in greater trouble than breaking the law
05/13/03: Are colleges and universities playing their own version of free agency?
05/12/03: Congress ought not be in the ballpark building business
05/09/03: Standards in sports journalism? Not quite
05/08/03: All you need to know about Major League Baseball
05/07/03: NCAA must not stop cleaning ship
05/06/03: Can spending billions for a two week Olympics be justified?
05/05/03: ESPN rate hikes and those who'd fool the FCC
05/02/03: Why the NFL is so prosperous
05/01/03: How you can tell NASCAR has finally hit the big time
04/30/03: Allies in war, not sports
04/29/03: Using sports teams to pay a city's bills
04/28/03: Can Castro score a coup?
04/25/03: Will SARS have a permanent impact on Toronto's NBA and Major League Baseball franchises?
04/22/03: Correct the hypocrisy in big time college sports
04/21/03: Municipal sports spending is a national problem
04/16/03: How a lonely city council member could change how the sports world operates
04/15/03: Is spending billions for sports the way to repair decades of apartheid practices?
04/14/03: Baseball's gambling problems are bigger than Pete Rose's return
04/11/03: A blueprint for future NBA bargaining?
04/08/03: How sports owners and cable sports networks can help jumpstart the economy
04/07/03: Will Pound get the straight dope on athlete druggies?
04/04/03: Will sports industry suffer now that states are prioritizing funding?
04/03/03: I'll pass on the life of a college basketball player
04/02/03: Time to fix the cable TV sports model
04/01/03: Sportsworld to get its own 'Enron'?
03/31/03: When $ports helps close public educational institutions
03/28/03: Baseball already striking out
03/26/03: NFL giving administration a big boost --- but don't credit them with being patriotic
03/20/03: Guardians of college basketball question your competence with a remote
03/19/03: Sports should be stopped because of war?
03/18/03: The madness needs to be cured
03/17/03: Not exactly the kind of news baseball wants
03/14/03: Keep the pols' paws off my cable TV bill!
03/13/03: In sports, 'free' is usually expensive
03/11/03: War on sports?
03/10/03: Sen. McCain, here's one more sports issue to take up
03/07/03: Playing the $tadium game --- and $coring
03/06/03: NBA should study history before wa$ting tax payer re$ource$
03/05/03: Baseball may no longer be very, very good to Ruppert Murdoch
03/04/03: At Augusta, the real fun and games will not be on the course
02/28/03: Will sports world soon be awaken to war realities?
02/27/03: Is baseball just a game like every other, after all?
02/26/03: He wasn't a player, manager or an owner, but he belongs in Cooperstown
02/25/03: States lining up to protect "college athletes' rights'"?
02/24/03: Why Gov. Ed Rendell is more important to the Pittsburgh Penguins' future than its owner
02/21/03: Tyson is living proof that both Mencken and Barnum were both right and Warhol was wrong
02/20/03: An endless season
02/19/03: The bills have come due
02/18/03: The world may be falling apart ... but American baseball teams are more popular than ever overseas
02/14/03: Adding jocks to the state's payrolls
02/13/03: How can the financially struggling Cablevision bail out another NHL franchise?
02/12/03: Selig is undermining sports franchises
02/11/03: Politicians and business leaders want to join a business that admits it's failing financially
02/10/03: Hold the pols responsible for rate hikes!
02/07/03: Judge a team's future by journalist's job?
02/05/03: College Sports and priorities
02/04/03: While corporate America parties, one wonders about the world's largest communications company and its future
02/03/03: High schooler picked the wrong $port to excel at
01/31/03: Gaming and games
01/30/03: The NHL's game plan
01/29/03: The moral guardians of basketball need some schooling themselves
01/24/03: America's excuse for a party
01/22/03: Turning San Diego into an armed camp
01/22/03: Will San Diego lose on Sunday --- even if it wins?
© 2003, Evan Weiner