Jewish World Review Sept. 27, 2004 /12 Tishrei, 5765

Jan L. Warner & Jan Collins
Searching for a facility that offers independence
http://www.NewsAndOpinion.com | Q: My father is having more and more difficulty taking care of Mom, not only because of her slow deterioration, but also because of his own increasing frailty. For a long time now, my sister and I have wanted them to move to a nursing home or assisted-living facility where they can get regular meals and care, but Dad has always refused. Now he says that he and Mom will move so long as they are not put in a nursing home with "a bunch of old people." They are in their mid-80s, and while they both require help with some activities, they are pretty self-sufficient, by and large. My sister and I think they will be even more self-sufficient if the stress of maintaining their home is off of their shoulders. We are now at first base. How do we get to home plate?

A: It is difficult to predict what will and what won't work for a particular family because of varying health, mental and financial conditions. However, it appears that your Mom and Dad could benefit from an assisted-living facility — assuming that the option of living at home is out of the question because of safety and financial issues.

In the proper assisted-living environment, your folks will be able to enjoy special surroundings designed for elderly persons whose functional capabilities may be limited due to diminished physical or mental conditions, reduced mobility or like conditions.

Folks in assisted-living facilities require much less supervision and care than those in the "institutional setting" of a nursing home.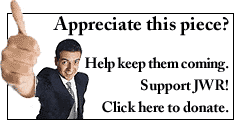 Unlike the sterile surroundings often found in nursing homes, where residents are facing serious health problems, an appropriate assisted-living environment can offer a less structured, more residential situation that can include such services as meal preparation, housekeeping, help with personal hygiene and other assistance when required (even transportation). Because the assisted-living environment falls between being at home and being in a nursing facility, continuous supervision and skilled nursing care are generally not offered, but are available in some facilities.

Your parents will be happy to know that most residents live on their own in apartments that have been tailored to meet the requirements of people who have some limitations. Some folks prefer to prepare light meals in their own apartments once or twice a day, and dine with the other residents once a day. Socialization is very important to seniors, and this is also provided at assisted-living facilities.

We always recommend hiring a qualified geriatric care manager (who can be searched for at www.caremanager.org) to assist families in these assessment and transition phases, including helping to choose the right facility. We would also recommend that the care manager be engaged to continue monitoring your parents on a monthly or bimonthly basis to ensure that their needs are being met and aren't exceeding the facility's ability to provide appropriate care.

While the vast majority of assisted-living costs are private pay, there are subsidies available at certain facilities in some states for seniors with low income. We also recommend that a qualified elder law attorney be engaged to make sure that financial and health care documents are in place and that money is available to allow your folks to get what they need for as long as possible.
DISHONORABLE DISCHARGE
To our readers who have asked what to do if a hospital tries to discharge a Medicare patient who requires skilled nursing care, but there is no skilled-nursing-home bed available: This discharge would violate a strict Medicare policy requiring the hospital utilization review committee to consider whether or not services are available in the community or area. If not, the patient's continued stay in the hospital should be covered as being medically necessary. The patient would be entitled to skilled-nursing facility Medicare benefits for that portion of the hospital stay when no skilled-nursing facility bed was available. However, if the patient refuses to transfer once a bed does come open, the hospital will stop billing Medicare.
Find this column helpful? Why not sign-up for the daily JWR update. It's free. Just click here.
JAN L. WARNER received his A.B. and J.D. degrees from the University of South Carolina and earned a Master of Legal Letters (L.L.M.) in Taxation from the Emory University School of Law in Atlanta, Georgia. He is a frequent lecturer at legal education and public information programs throughout the United States. His articles have been published in national and state legal publications. Jan Collins began co-authoring Flying SoloŽ in 1989. She has more than 27 years of experience as a journalist, writer, and editor. To comment or ask a question, please click here.





Does anesthesia enfeeble the elderly?
Warning about 'Do Not Resuscitate' (DNR)
Why is Mom such a hoarder?; Medicaid law may leave child homeless
Brother's reaction to Mom's death angers siblings
Unwisely reducing drug dosages
Why is my sick husband frantic at sundown?
Are Dad's living expenses tax-deductible?
Recovering confidence after a fall
How do I plan my estate?
My parents need a caring lawyer
Can banks reject powers of attorney?
Tech innovations help parents remain home
Looking back for a healthy future
Alzheimer's-stricken Mom is destroying marriage
A cautionary tale of quick-fix mortgages
Why can dad's new wife control his life?
Sister's early death sparks family estate war
Poor financial planning leaves Dad cash-strapped
How do I protect my parents from falling?

Bad 'Will' makes seniors prey
Bankrupt seniors now the debt generation
How can we help ease Dad's depression?
Compensating sister for Mom's care; purchasing life insurance policies from terminally ill individuals
My aunt profited from grandpa's weak will; foreclosing against senior is best
Pay employer taxes for caregivers?
Help Mom organize her finances
Where can seniors get the best health info?
How do we stop our mooching daughter?
Can you stop a double-dealing lawyer?; caregiver red flags
How the government bilks seniors
Dad's new wife took the inheritance
Parents' trustee choice a hidden blessing
Finding the money for home care
Elderly mom is sweet on a hunky aide
'Ziva' gets the scoop on nation's nursing homes
Care decisions for 'elder orphans'
Seeking help for dementia victims
Read admission-package 'agreements'; booting a patient once Medicaid kicks in
Can the kids block our cash flow?; childless couple agonizes over whether to use
powers of attorney or a living trust to manage our assets
Control your assets from the grave
Slacker son will blow his fortune; lawyer's role in "estate-planning"
Mom remarried and spent my inheritance; doesn't want daughter-in-law to receive anything from estate
Can we stop our brother from swindling us?
What Gifting Will Disqualify You From Medicaid
The 'magic' language for a power of attorney agreement
Is care insurance a healthy choice?
Is there protection against Medicaid costs?
Long-term care insurance comes up short
HIPAA -- too much privacy?; nursing home doc could care less
Private pay nursing home residents pay more
Separated families should use care managers
What Makes Up a Caregiving Team?
Who is the client, parents or children?:


© 2004, Jan Warner