Jewish World Review July 26, 2004 /8 Menachem-Av, 5764

Jan L. Warner & Jan Collins
Unwisely reducing drug dosages
http://www.NewsAndOpinion.com | Q: I've written our local paper twice about a national disgrace, but I guess seniors getting shafted by the prescription drugs situation is not important enough for them to write about. So, maybe you can give us some answers.

We are in our late 60s and Social Security is our only source of income. I had a modest 401(k) plan and health coverage at my workplace when I retired, but the company went belly-up, and was bought out for next to nothing. In the process, we lost our health coverage and the majority of my 401(k) that was invested in company stock as part of a "loyalty program."

The part of my 401(k) that was not lost has been spent over the past four years on prescription drugs -- I take nine prescriptions per month, and my wife, six. Between us, the monthly drug bill is more than $800 -- which is just under half of our monthly income. The new government Medicare drug card program is a sham, and we have seen prescription prices increase since it was announced. In order to eat, pay our other bills, and get some benefit from our prescriptions, my wife and I have been taking half- and quarter-doses of our medications. Our finances are so bad that we have even looked into a reverse mortgage on our home to pay for our drugs, not to mention higher gasoline prices and property taxes. We are simply too young to get what I feel is enough money to help us.

Here are my questions: How are my wife and I supposed to make it when the politicians play games with our lives and the lives of tens of millions of other seniors like us? Why isn't the money spent by the federal government on give-away programs in other countries used to provide a good prescription drug program for seniors? We have not seen one cent from tax cuts, but are burdened by higher costs of living. Are my wife and I supposed to continue to take half-doses and ride off into the sunset and die? If you couldn't tell, we are fed up with politicians lying to us and are very angry.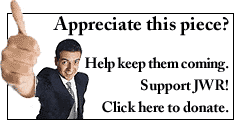 A: First of all, we agree with your assessment that the health and well-being of seniors are, and have been, inexcusably neglected by our federal and state governments.

Although the day of reckoning is upon us with the baby boomers approaching the magic age, our governmental officials either play dumb or pay lip service to seniors, particularly in election years. The bottom line here is that our elected officials have refused to face the substantive health issues facing seniors and soon-to-be seniors.

That said, we believe that you and other seniors might be interested in a new study from the University of Michigan that validates, for the first time, what most of us know anyway: Reducing medication doses for economic reasons causes further deterioration of your health in the future.

Based on a study of nearly 8,000 elderly persons over a three-year period, the findings tell us that of those who regularly took prescriptions at the beginning of the study, then reduced dosages by the end of the study due to economics, 76 percent were more likely to have suffered a serious decline in their overall physical health.

And, of the folks over age 70 who suffered from depression when the study began, the depressed condition of those who took less medication than prescribed worsened significantly by the end of the study.

These findings are the first to show the actual harm to seniors' health over time when prescriptions are reduced due to cost and may well be used as ammunition to force politicians to understand that money spent on prescription funding now could well reduce health problems in the long run.

What can you do? Authors of the study tell us that there are programs available in which costs can be cut, and that you should "explore every option before cutting back." That, of course, is easier said than done when Medicare's "drug benefits" have had the effect of allowing big business to drop retiree health coverage and drug companies increase their prices.

While politicians tell us it's too costly to develop better coverage, with more and more seniors taking fewer medications than prescribed, it appears that our elected officials are attacking the problem with their usual "penny wise, pound foolish" mentality. This issue must be addressed at the ballot box. For more information about medicine, go to www.nextsteps.net and click on "Useful Links."
Find this column helpful? Why not sign-up for the daily JWR update. It's free. Just click here.
JAN L. WARNER received his A.B. and J.D. degrees from the University of South Carolina and earned a Master of Legal Letters (L.L.M.) in Taxation from the Emory University School of Law in Atlanta, Georgia. He is a frequent lecturer at legal education and public information programs throughout the United States. His articles have been published in national and state legal publications. Jan Collins began co-authoring Flying SoloŽ in 1989. She has more than 27 years of experience as a journalist, writer, and editor. To comment or ask a question, please click here.





Why is my sick husband frantic at sundown?
Are Dad's living expenses tax-deductible?
Recovering confidence after a fall
How do I plan my estate?
My parents need a caring lawyer
Can banks reject powers of attorney?
Tech innovations help parents remain home
Looking back for a healthy future
Alzheimer's-stricken Mom is destroying marriage
A cautionary tale of quick-fix mortgages
Why can dad's new wife control his life?
Sister's early death sparks family estate war
Poor financial planning leaves Dad cash-strapped
How do I protect my parents from falling?

Bad 'Will' makes seniors prey
Bankrupt seniors now the debt generation
How can we help ease Dad's depression?
Compensating sister for Mom's care; purchasing life insurance policies from terminally ill individuals
My aunt profited from grandpa's weak will; foreclosing against senior is best
Pay employer taxes for caregivers?
Help Mom organize her finances
Where can seniors get the best health info?
How do we stop our mooching daughter?
Can you stop a double-dealing lawyer?; caregiver red flags
How the government bilks seniors
Dad's new wife took the inheritance
Parents' trustee choice a hidden blessing
Finding the money for home care
Elderly mom is sweet on a hunky aide
'Ziva' gets the scoop on nation's nursing homes
Care decisions for 'elder orphans'
Seeking help for dementia victims
Read admission-package 'agreements'; booting a patient once Medicaid kicks in
Can the kids block our cash flow?; childless couple agonizes over whether to use
powers of attorney or a living trust to manage our assets
Control your assets from the grave
Slacker son will blow his fortune; lawyer's role in "estate-planning"
Mom remarried and spent my inheritance; doesn't want daughter-in-law to receive anything from estate
Can we stop our brother from swindling us?
What Gifting Will Disqualify You From Medicaid
The 'magic' language for a power of attorney agreement
Is care insurance a healthy choice?
Is there protection against Medicaid costs?
Long-term care insurance comes up short
HIPAA -- too much privacy?; nursing home doc could care less
Private pay nursing home residents pay more
Separated families should use care managers
What Makes Up a Caregiving Team?
Who is the client, parents or children?:


© 2003, Jan Warner