Jewish World Review August 31, 2004 /14 Elul, 5764

Jan L. Warner & Jan Collins
Warning about 'Do Not Resuscitate' (DNR)
http://www.NewsAndOpinion.com | Q: After he fell and broke his hip, my father began a downward spiral that resulted in his admission to a nursing facility. Although physically healthy, he was unable to walk. He was still competent, yet confused. Our mother was not able to lift him, and my brother and I live out of state. My mother admitted him to the nursing home. Later, my brother and were I shocked to find a "do not resuscitate" order that Mom had signed.

My brother and I went to the nursing facility and were told by the administrator that the "DNR" was required of each resident. Our father is nowhere near terminally ill or at death's door. The administrator won't let us remove this from his file. What can we do to straighten this out?

A: Obviously, the administrator has no idea what a DNR is. The facility is placing your father at significant risk, and itself at significant potential liability.

Accepted by physicians nationwide, the "Do Not Resuscitate" order (DNR) is a type of advance health-care directive that, based on the letters we've received, seems to be very misunderstood by both individuals and facilities.

Essentially, a DNR is a request that your father not be given CPR (cardiopulmonary resuscitation) should his heart stop or should he stop breathing. Without a DNR order, medical personnel must perform CPR under these circumstances. When signed, the facility physician will put the DNR order in your father's chart. Many patients in hospitals and medical centers may have DNR orders, but they are generally the folks who probably would not benefit from CPR, such as terminal cancer patients, patients with severe infection, and end-stage renal patients who can no longer be helped by dialysis.

These documents should not be signed casually by unauthorized people just because some nursing home tells you to do so. Since your father appears to have mental capacity, the decision is his, not your mother's. Your mother would only have the authority to sign it if your father were incapacitated, unable to express his desires and: 1) she was the agent under your father's health care power of attorney, or (2) your father had no written health directive under the adult health care consent act in your state.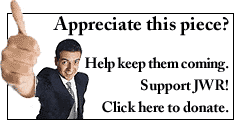 Everyone should make advance plans about CPR with his/her doctor before they're unable to make decisions, but the manner in which your father's facility handled this is flatly wrong. Just because a document is a part of an admissions package does not mean it has to be signed.

We suggest that if you cannot talk some sense into the administrator, you report the facility to your state's licensing agency and contact the ombudsman's office to rectify what could become a major problem before it happens.

TUNING IN TO XM RADIO

We have been pleasantly surprised with the benefits that XM Radio can provide to seniors, whether they are shut-ins, are in facilities, or just like to reminisce. Included among this satellite radio network's hundreds of stations are 24-hour continuous music from the 1940s; radio programs from the 1930s, '40s and '50s featuring Lucille Ball, Jack Benny and other favorites. Based on communications we have received from caregivers, seniors with dementia seem to be soothed and entertained for hours by these types of programs. Available at modest cost, we believe that XM Radio is a wonderful resource for caregivers and facilities (for more, go to www.xmradio.com).
Find this column helpful? Why not sign-up for the daily JWR update. It's free. Just click here.
JAN L. WARNER received his A.B. and J.D. degrees from the University of South Carolina and earned a Master of Legal Letters (L.L.M.) in Taxation from the Emory University School of Law in Atlanta, Georgia. He is a frequent lecturer at legal education and public information programs throughout the United States. His articles have been published in national and state legal publications. Jan Collins began co-authoring Flying SoloŽ in 1989. She has more than 27 years of experience as a journalist, writer, and editor. To comment or ask a question, please click here.





Why is Mom such a hoarder?; Medicaid law may leave child homeless
Brother's reaction to Mom's death angers siblings
Unwisely reducing drug dosages
Why is my sick husband frantic at sundown?
Are Dad's living expenses tax-deductible?
Recovering confidence after a fall
How do I plan my estate?
My parents need a caring lawyer
Can banks reject powers of attorney?
Tech innovations help parents remain home
Looking back for a healthy future
Alzheimer's-stricken Mom is destroying marriage
A cautionary tale of quick-fix mortgages
Why can dad's new wife control his life?
Sister's early death sparks family estate war
Poor financial planning leaves Dad cash-strapped
How do I protect my parents from falling?

Bad 'Will' makes seniors prey
Bankrupt seniors now the debt generation
How can we help ease Dad's depression?
Compensating sister for Mom's care; purchasing life insurance policies from terminally ill individuals
My aunt profited from grandpa's weak will; foreclosing against senior is best
Pay employer taxes for caregivers?
Help Mom organize her finances
Where can seniors get the best health info?
How do we stop our mooching daughter?
Can you stop a double-dealing lawyer?; caregiver red flags
How the government bilks seniors
Dad's new wife took the inheritance
Parents' trustee choice a hidden blessing
Finding the money for home care
Elderly mom is sweet on a hunky aide
'Ziva' gets the scoop on nation's nursing homes
Care decisions for 'elder orphans'
Seeking help for dementia victims
Read admission-package 'agreements'; booting a patient once Medicaid kicks in
Can the kids block our cash flow?; childless couple agonizes over whether to use
powers of attorney or a living trust to manage our assets
Control your assets from the grave
Slacker son will blow his fortune; lawyer's role in "estate-planning"
Mom remarried and spent my inheritance; doesn't want daughter-in-law to receive anything from estate
Can we stop our brother from swindling us?
What Gifting Will Disqualify You From Medicaid
The 'magic' language for a power of attorney agreement
Is care insurance a healthy choice?
Is there protection against Medicaid costs?
Long-term care insurance comes up short
HIPAA -- too much privacy?; nursing home doc could care less
Private pay nursing home residents pay more
Separated families should use care managers
What Makes Up a Caregiving Team?
Who is the client, parents or children?:


© 2003, Jan Warner