Jewish World Review Feb. 4, 2004 /12 Shevat, 5764

Jan L. Warner & Jan Collins
Pay employer taxes for caregivers?
http://www.NewsAndOpinion.com | Q: My parents, now in their mid-80s, live nearly a thousand miles away from both my sister and I. They want to remain at home, but, because they are feeble and have failing memories, need continual assistance. My sister and I act as their powers of attorney and have access to all of their bank accounts — they have enough money to pay for their care.

Initially, our folks got by with the help of companions eight hours each day, and we were fortunate to find two retired ladies to stay with them on a set schedule each week. They each charged us $9 per hour, or roughly $250 per week. Because neither would accept checks, my sister and I had to overnight cashier's checks each week so they could cash them.

Now, with 24-hour coverage needed, these two women have found two more retired ladies willing to move in and share the hours. The cost will be $8 per hour, or nearly $6,000 monthly. None of these ladies will accept checks. We have been researching our options, and think that we should be able to deduct the cost of these caregivers' services because of our parents' chronic illness and their doctor's insistence that they be with sitters or placed in assisted-living quarters. Are we missing something here, or are these expenditures deductible?

A: You are correct that, under appropriate circumstances, caregiver expenses that are deemed necessary by a physician for chronically ill individuals may be deductible as a medical expense to the extent that the expenditures exceed 7.5 percent of a taxpayer's adjusted gross income. At $2,000 monthly (for two caregivers) or $6,000 per month (for four), if deductible, it's unlikely that your parents would pay income taxes.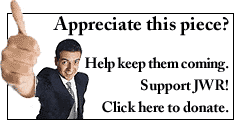 However, there is an important area that you and your sister are ignoring: your responsibility to withhold Social Security and Medicare, and to report these wages to the Internal Revenue Service and your state's taxing authorities.

Like the women who sit for your parents, a large percentage of caregivers are either retired or receiving benefits, and they don't want the wages they earn to be reported as taxable income, because more of their Social Security will be taxed or they will lose benefits should the income paid to them be reported. On the other hand, like you, a large percentage of Americans who pay caregivers for their parents don't pay attention to the withholding rules which, if not followed, can lead not only to paying taxes and interest, but also penalties.

If someone works for you (or in this case, for your parents) and you paid them $1,400 or more during 2003, you are obligated as an "employer" to deduct Social Security and Medicare taxes and to report the wages you pay them. The reporting guidelines require that you include not only cash paid, but also reimbursement for transportation, meals, etc. For wages paid up to $87,000, the 2003 Social Security tax rate to be paid by both employer and employee is 7.65 percent.

Some caregivers refuse to work if their wages are reported. Assuming that funds are available to pay them, however, to keep the caregivers working, you could offer to increase their wages sufficiently to cover not only the employer's share of the withholding, but also the employee's share. If increased tax bills are the issue, and if the caregivers are valuable, you might even offer to increase their wages to cover all or part of the increase in taxes. But be careful, because assuming these obligations could run your costs through the roof.

You could contact an agency that supplies caregivers. Agencies assume the reporting and withholding responsibilities and, while you may pay more per hour, in the long run it might be worth it to put this obligation on the shoulders of professionals even though your per-hour cost will be greater.

Above all, be careful. If you don't report wages, you might be placing yourself in jeopardy where, for example, a caregiver is receiving Medicaid benefits you are unwittingly conspiring to defraud the system. In any event, always insure that a qualified geriatric care manager is hired to keep up with your parents' care levels.
Find this column helpful? Why not sign-up for the daily JWR update. It's free. Just click here.
JAN L. WARNER received his A.B. and J.D. degrees from the University of South Carolina and earned a Master of Legal Letters (L.L.M.) in Taxation from the Emory University School of Law in Atlanta, Georgia. He is a frequent lecturer at legal education and public information programs throughout the United States. His articles have been published in national and state legal publications. Jan Collins began co-authoring Flying SoloŽ in 1989. She has more than 27 years of experience as a journalist, writer, and editor. To comment or ask a question, please click here.





Help Mom organize her finances
Where can seniors get the best health info?
How do we stop our mooching daughter?
Can you stop a double-dealing lawyer?; caregiver red flags
How the government bilks seniors
Dad's new wife took the inheritance
Parents' trustee choice a hidden blessing
Finding the money for home care
Elderly mom is sweet on a hunky aide
'Ziva' gets the scoop on nation's nursing homes
Care decisions for 'elder orphans'
Seeking help for dementia victims
Read admission-package 'agreements'; booting a patient once Medicaid kicks in
Can the kids block our cash flow?; childless couple agonizes over whether to use
powers of attorney or a living trust to manage our assets
Control your assets from the grave
Slacker son will blow his fortune; lawyer's role in "estate-planning"
Mom remarried and spent my inheritance; doesn't want daughter-in-law to receive anything from estate
Can we stop our brother from swindling us?
What Gifting Will Disqualify You From Medicaid
The 'magic' language for a power of attorney agreement
Is care insurance a healthy choice?
Is there protection against Medicaid costs?
Long-term care insurance comes up short
HIPAA -- too much privacy?; nursing home doc could care less
Private pay nursing home residents pay more
Separated families should use care managers
What Makes Up a Caregiving Team?
Who is the client, parents or children?:


© 2003, Jan Warner