Jewish World Review Sept. 13, 2004 /27 Elul, 5764

Jan L. Warner & Jan Collins
Does anesthesia enfeeble the elderly?
http://www.NewsAndOpinion.com | Q: My 81-year-old mother is scheduled for elective surgery. I'm concerned about the possible effects an operation and anesthesia will have on her memory. My father-in-law, after hip surgery, went into a nursing facility for rehabilitation and never came home because of chronic short-term memory loss. I have expressed my apprehension to my mother, but she has politely told me to mind my own business. Am I overly concerned?

Q: At 72, I am planning cosmetic surgery. I trust my doctor, and have thoroughly researched the procedure. The trouble is that I have been warned by several friends that I could wind up with memory problems as a result of the anesthetic. An acquaintance told me that her family started noticing signs of dementia in her just a few months after her facelift. While looking my best is important to me, it's not as crucial as remaining independent. My doctors won't tell me one way or the other. How can I find out?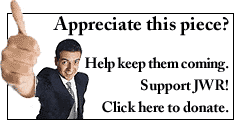 A: While we're not physicians, we have talked to several who have led us in the right direction.

First, few would disagree that the elderly are at much greater risk from the use of anesthetics than younger patients. Recovery time is longer, and the chance of complications is severer for older patients. In addition, there are several age-related changes in lung, kidney and liver function that may directly result in decreases in drug metabolism in the elderly.

Second, physicians say cognitive dysfunction — sometimes quite significant — in older persons up to several days after undergoing surgery is expected, but studies have not been able to segregate anesthesia from numerous other complex factors that accompany surgery. These risk factors include pain and pain management, the interaction of various medications, the stress that accompanies surgery, the disorientation that accompanies being away from familiar surroundings, and infection that sometimes sets in after an operation.

Physicians tell us that a condition known as delirium, or Acute Confusional State (ACS), is often seen in geriatric patients in a hospital setting, but mainly in those who already have some type of dementia. ACS manifests itself not only in impaired memory, cognitive function and perception, but also repetitive physical actions, like moving from side to side. Delirium may require a longer hospital stay and can be a potential contributor to dementia later on. Obviously, elderly persons already with mid-stage or later-stage dementia are more at risk than others.

For these reasons, it is essential that the patient — or a close family member — provide an accurate medical history to the surgeon and anesthesiologist, including prior reactions to drugs and an up-to-date list of medications. The primary care physician should be called upon to provide prior medical history along with functional status and even allergies.

There is no question that significant cognitive dysfunction has been found in elderly patients after surgery. And, in a small number of cases, anesthesia could have been associated to an unknown degree with longer-term cognitive disorder and the acceleration of senile dementia and/or Alzheimer's disease. However, no one is clear about the effects of other risk factors that are also present.

While there appears to be no clear tie between anesthesia and the later development of dementia, we believe that living with a few wrinkles may be a better choice than the possible ramifications of elective surgery. The final decision, of course, lies with the patient and his/her physicians after a thorough review of medical records.
Find this column helpful? Why not sign-up for the daily JWR update. It's free. Just click here.
JAN L. WARNER received his A.B. and J.D. degrees from the University of South Carolina and earned a Master of Legal Letters (L.L.M.) in Taxation from the Emory University School of Law in Atlanta, Georgia. He is a frequent lecturer at legal education and public information programs throughout the United States. His articles have been published in national and state legal publications. Jan Collins began co-authoring Flying SoloŽ in 1989. She has more than 27 years of experience as a journalist, writer, and editor. To comment or ask a question, please click here.





Warning about 'Do Not Resuscitate' (DNR)
Why is Mom such a hoarder?; Medicaid law may leave child homeless
Brother's reaction to Mom's death angers siblings
Unwisely reducing drug dosages
Why is my sick husband frantic at sundown?
Are Dad's living expenses tax-deductible?
Recovering confidence after a fall
How do I plan my estate?
My parents need a caring lawyer
Can banks reject powers of attorney?
Tech innovations help parents remain home
Looking back for a healthy future
Alzheimer's-stricken Mom is destroying marriage
A cautionary tale of quick-fix mortgages
Why can dad's new wife control his life?
Sister's early death sparks family estate war
Poor financial planning leaves Dad cash-strapped
How do I protect my parents from falling?

Bad 'Will' makes seniors prey
Bankrupt seniors now the debt generation
How can we help ease Dad's depression?
Compensating sister for Mom's care; purchasing life insurance policies from terminally ill individuals
My aunt profited from grandpa's weak will; foreclosing against senior is best
Pay employer taxes for caregivers?
Help Mom organize her finances
Where can seniors get the best health info?
How do we stop our mooching daughter?
Can you stop a double-dealing lawyer?; caregiver red flags
How the government bilks seniors
Dad's new wife took the inheritance
Parents' trustee choice a hidden blessing
Finding the money for home care
Elderly mom is sweet on a hunky aide
'Ziva' gets the scoop on nation's nursing homes
Care decisions for 'elder orphans'
Seeking help for dementia victims
Read admission-package 'agreements'; booting a patient once Medicaid kicks in
Can the kids block our cash flow?; childless couple agonizes over whether to use
powers of attorney or a living trust to manage our assets
Control your assets from the grave
Slacker son will blow his fortune; lawyer's role in "estate-planning"
Mom remarried and spent my inheritance; doesn't want daughter-in-law to receive anything from estate
Can we stop our brother from swindling us?
What Gifting Will Disqualify You From Medicaid
The 'magic' language for a power of attorney agreement
Is care insurance a healthy choice?
Is there protection against Medicaid costs?
Long-term care insurance comes up short
HIPAA -- too much privacy?; nursing home doc could care less
Private pay nursing home residents pay more
Separated families should use care managers
What Makes Up a Caregiving Team?
Who is the client, parents or children?:


© 2003, Jan Warner