http://www.NewsAndOpinion.com | Motion Computing, an Austin, Texas firm founded, oddly enough, by veterans of nearby Dell Computer, has come up with a brilliant new addition to its Tablet PC implementation: a lid that doubles as a keyboard and computer stand.
Those who recall my earlier review of the Motion tablet -- sold to consumers and small businesses by Gateway -- will remember my praise for the device. It's compact, lightweight (about 3 pounds), powerful and perhaps the best implementation of the Tablet PC concept, which was originated by Microsoft.
There was a keyboard available for the original product, but it was external, it did require a docking station or easel to prop up the tablet, and -- this is a personal prejudice -- the built-in touchpad gave me fits. A casual strike of the touchpad sent the insertion cursor to a random spot on a document and my typing went awry.
Scott Eckert, Motion's president/CEO, told me recently that most of the firm's customers use the sylus for input on the device. But even he admits that, at the end of the day, or on an airplane, it's nice to have a keyboard available for major writing or e-mail wrangling.
Hence the new device, which sells for $129 or as a $99 upgrade when purchasing a Motion tablet. It replaces the standard lid (which protects the tablet screen when the computer is not in use and clips on to the rear of the computer for use) with one that holds a full-travel keyboard, two mouse click-buttons and a little "pencil eraser" style joystick for moving the cursor around.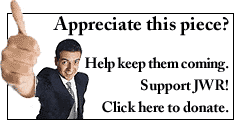 The keyboard connects to the Motion tablet via a small cable that stores in the lid. If you want to work on the tablet in "landscape" mode (the way most computer monitors appear, the cable connects directly. Also included is an extender that lets you turn the tablet on its side and have, in effect, something I've never seen before: a portable computer whose screen is in "portrait" mode. That's the way a letter-sized sheet of paper or a similar-sized portrait photo would appear.
As a colleague remarked last week when I showed off the device, computer monitors got "hooked" on landscape mode because the early CRT displays aped television sets. (Although some of the earliest word processors and similar devices had screens that resembled a sheet of paper.) No one thought to change the view, as it were, and so we're mostly stuck in landscape mode.
Truth be told, however, the portrait view of the Motion tablet can get a little, shall we say, messy when other cables are connected. Plug in the power supply and a network cable and the setup looks a bit tangled. Of course, being a device made for 802.11b wireless networks, the Motion tablet may not have to be tethered to a network all that often, but perhaps something can be done to eliminate the keyboard-to-tablet cable. (Did I hear someone say Bluetooth?)
This, however, is a minor quibble. The great plus of this setup is that you can work with the Motion tablet in restricted spaces, such as a coach airline seat, with greater ease and comfort. The keyboard's "feel" is good enough for my ham hands, and I found myself making few mistakes out of the box. There's no separate numeric keyboard, but rather an "embedded" one that can be toggled on and off for dedicated spreadsheet work.
The easel that holds the tablet in either position is not only sturdy, but ingeniously constructed to fold into the lid for later use. And it appears there's enough spacing between the keys and the display screen to avoid the problem of finger oils (we all have them) and other dirt marring the tablet.
This new option adds value and convenience to a great Tablet PC, of which more information can be found at www.gateway.com or www.motioncomputing.com.
Find this column useful? Why not sign-up for the daily JWR update. It's free. Just click here.
JWR contributor Mark Kellner has reported on technology for industry newspapers and magazines since 1983, and has been the computer columnist for The Washington Times since 1991.Comment by clicking here.