Jewish World Review Sept. 1, 2005/ 27 Av 5765

Cal Thomas
From spendthrifts to thrifty spending
http://www.NewsAndOpinion.com | Congress returns to work in a few days, which means that the unrestrained raiding of the public purse through wasteful and unnecessary spending is likely to continue.


The National Taxpayers Union Foundation has compiled a useful report on the misspending of the 108th Congress. While most parents would not allow such free spending by their college student children, Congress not only spends with few restraints, it does so with few complaints from the people who earn the money.


This might be more understandable if Democrats were running the government, but that overspending is taking place under Republican leadership is something like a virtue monitor succumbing to vice.


According to the NTUF, misspending is bad and getting worse. Excluding the growth in entitlement spending, not a single member of the 108th Congress had a net voting record that would have reduced overall outlays. Over the course of the Congress, the average House member supported $386.9 billion in additional net discretionary spending. That's up from $192.3 billion during the 107th Congress (a 101 percent increase) and up 1,760 percent from the 105th Congress where the figure was a "miserly" $20.8 billion. Spending in the Senate is up 873 percent over the same period, according to NTUF calculations.


Congress appears to be succumbing to an attitude that says as long as rape is inevitable; members should relax and enjoy it. In 2003, four attempts to reduce spending in various appropriations bills by a paltry 1 percent were defeated in the House. In 2004, three such amendments also lost.


Republicans are now engaging in behavior identical to that of the Democrats they used to criticize when that party ran the House for 40 years. The Republican leadership is less inclined to allow votes on bills to reduce spending, which is forcing those members still interested in protecting the public purse to attempt to cut spending through floor amendments, a more difficult process.


NTUF data shows the bipartisan nature of spending. Significant differences only appear among Senate Democrats and Republicans, but even there the "low" party (Republican) average was nearly half a trillion dollars.


The chairman of the House Budget Committee, Rep. Jim Nussle, Iowa Republican, sought to remind his party of its smaller-government, less-spending roots when he introduced a budget reform measure last year designed to impose caps on discretionary spending. The bill was defeated by a substantial majority (146 in favor and 268 opposed. 72 Republicans voted against it).


The dirty and not-so-secret message from unlimited spending is that it cannot continue without higher taxes. Already, the United States is in hock to foreign powers, especially the Chinese, who could use our growing national deficits and debt as a political weapon against us.


It is not enough to cut taxes, which stimulate the economy in the short term. If spending is not similarly reduced, the economy will eventually suffer. Rep. Jeb Hensarling, Texas Republican, has correctly noted, "The deficit is a symptom; spending is the disease. And we have to do something about the disease."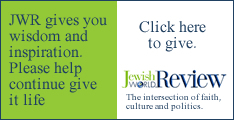 The great irony is that during the last presidential campaign, Democratic candidate John Kerry reversed course and argued for spending restraint, saying, "When I say a cap on spending, I mean it. We will have to make real choices — and that includes priorities of my own." President Bush, meanwhile, submitted an election budget "built on the sensible premise that government should grow no faster than the average increase in American family incomes of approximately 4 percent."

That is the wrong formula. A Republican president and a Republican Congress should not be about controlling the rate of government growth. They should be about reducing the size, cost, reach and influence of government.

Short of a massive turnaround by freestanding Republicans, taxpayers should lobby their representatives to reform the budget process and reduce spending. But they must also decide to wean themselves from government programs and unnecessary "benefits," or Congress will continue to give the public what they want and what keeps the representatives in office.

Congress should also pass fundamental tax reform that moves us from a tax system based on income to one based on consumption. As the NTUF notes: "If taxpayers can see and feel the burden of government, it will be far easier to permanently control the growth in government spending and provide a platform for long-term economic growth."
Every weekday JewishWorldReview.com publishes what many in Washington and in the media consider "must reading." Sign up for the daily JWR update. It's free. Just click here.

JWR contributor Cal Thomas is the author of, among others, The Wit and Wisdom of Cal Thomas Comment by clicking here.

© 2002, TMS