Jewish World Review Feb. 24, 2004 / 2 Adar, 5764

Lou Dobbs
Help wanted: Free trade policies hurt working Americans
http://www.jewishworldreview.com | It turns out that the Bush Administration is not so optimistic about this year's potential for job creation, after all. The White House is now backing away from its seemingly unattainable projections of 2.6 million new jobs this year.

The Bush Administration's press secretary Scott McClellan blamed the pie-in-the-sky projection on bureaucratic "number crunchers" after Treasury Secretary John Snow and Commerce Secretary Donald Evans declined to endorse the forecast.

All of this comes not long after N. Gregory Mankiw, chairman of the president's Council of Economic Advisers, was forced to back-peddle from his now infamous comments that the outsourcing of some U.S. jobs "is probably a plus for the economy in the long run." And that, "Outsourcing is just a new way of doing international trade. More things were tradable than were tradable in the past. And that's a good thing."

No one is surprised that the administration is rethinking its approach. It would be difficult, to say the least, convincing the millions of Americans who are unemployed because of corporate outsourcing and unfair free trade agreements that our "new way of doing international trade" is a good thing.

We have lost 3 million manufacturing jobs in the last three years. But despite the recent changes in its rhetoric, the Bush Administration continues its thoughtless pursuit of so-called free trade agreements.

"We were told that NAFTA was going to be the be all and end all, and Canada, the U.S. and Mexico were going to be this export platform, exporting to the rest of the world," says Kevin Kearns, president of the United States Business and Industry Council. "But, Canada, the U.S. and Mexico have massive trade deficits with the rest of the world 10 years into NAFTA."

The U.S. trade deficit with Canada and Mexico has exploded during that time, as well. In fact the combined U.S. trade deficit with Canada has increased from $9 billion in 1993 to more than $95 billion in 2003. And the Economic Policy Institute estimates that nearly 900,000 jobs have been lost as a result of NAFTA.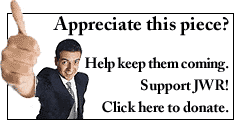 "Now we're being told that a scattershot series of trade agreements with whoever will sign up Chile, Singapore, Morocco, Thailand . (are) going to work where the past trade agreements have failed," says Kearns. "We have failure, after failure, after failure and we are compounding the failures by trying to negotiate new trade agreements."

Many American companies are choosing to invest heavily overseas, often times at the exclusion of domestic investment. The same month, for instance, the U.S. announced plans to negotiate a new free trade agreement with Thailand, Ford Motor Company announced plans with its joint venture partner Mazda to invest more than $500 million over three years to expand capacity at its plant there.

"We really need a new investment here," says Rob McKenzie, president of United Auto Workers, Local 879 at the Ford Twin Cities assembly plant. "And when I learned that they had made this really huge investment in a plant making the same product that we make in Thailand, I was very concerned about our future in manufacturing compact pick-up trucks."

McKenzie claims that even though the Ford Thailand plant does not currently export to the United States, with an investment that size it's only a matter of time until it does. And he says he's worried that, "when they start exporting to the United States, those would be jobs that my members would lose."

McKenzie is right to be concerned. We all should be. Those same advocates are trying to preserve the mindless free trade policies that have created a half-trillion-dollar current account deficit. And they suggest any critic of the unsustainable status quo is a protectionist.

We're not protectionists, but we do want to protect the interests of this country and of working men and women. Those interests happen to be one and the same.

What we want is fair trade, rational trade and to preserve the foundation of our nation's wealth. And yes, we want to preserve the truth.
Every weekday JewishWorldReview.com publishes what many in Washington and in the media consider "must reading." Sign up for the daily JWR update. It's free. Just click here.


Lou Dobbs is the anchor and managing editor of CNN's "Lou Dobbs Moneyline." Comment by clicking here.
02/17/04: All the news that's fit
02/04/04: American jobs must be protected
01/03/04: Dangerously dependent
01/27/04: Who's working for working Americans?
01/20/04: U.S. selling itself short with "free" trade
01/12/04: Bush on the wrong track with immigration idea
01/05/04: Business leaders should resolve to lead by example in 2004
12/29/03: Immigration needs stricter, not looser, controls
12/11/03: Trade deficit with China a big problem
12/09/03: Let our children be children
12/01/03: Broken borders pose a serious health risk
11/25/03: Free trade costs plenty
11/18/03: European Union is playing a dangerous game
11/10/03: This time, it's not the economy
11/04/03: Overseas outsourcing is an alarming trend
10/28/03: Spending so much time 'making a living', we don't live
10/21/03: As population soars, U.S. faces tough choices
10/14/03: Schools need to re-emphasize math and science
10/07/03: It's lonely at the top
09/30/03: Is America over-medicating?
09/23/03: Corporate execs need to stop selling out U.S. workers
09/16/03: The scandals just keep on coming
09/09/03: Let's get real on energy
09/02/03: Is free enterprise the answer to education woes?
08/26/03: Building the road to recovery
08/12/03: War on drugs is still a war worth fighting
08/06/03: An attack on progressive thought
07/29/03: Prosperity begins at home
07/22/03: Real earnings, or really creative earnings?
07/15/03: Flirting with disaster
07/08/03: It's good to be the king
07/01/03: Border disorder
06/24/03: Prairie dogs and mosquito bogs
06/17/03: Bullish on America
06/10/03: Retirement realities: we need new solutions — soon
06/03/03: Curing what ails us
05/27/03: America's export problem
05/21/03: Wall Street's new imperative: Integrity
/13/03: Losing sight of the dangers in creating further fiscal stimulus
05/06/03: Optimism is unfashionable, but here's some anyway
04/29/03: Nuclear nightmare
04/22/03: Naysayers ignore signs of economic recovery
04/15/03: Game over--but for whom?
04/08/03: No more fool's games
03/31/03: United States must seriously review foreign economic and political relationships
03/24/03: Delusional Chirac may be a thorn in coalition's side, but new alliances are forming in response to 21st-Century threats without him and UN
03/18/03: Bush critics offer little more than hyperbole
03/11/03: Geopolitical visibility
03/04/03: Freedom: Our best export
02/27/03: Guns, butter and greasing the way
02/18/03: Looking for a silver lining
02/10/03: Space program remains a valuable investment
02/04/03: Hi pal, come back
01/28/03: Bush address a chance to bolster confidence
01/22/03: Here we go again!
01/14/03: Bush's bold bid
01/07/03: The only thing certain is uncertainty
12/30/02: No need to be so negative as new year approaches
12/23/02: NY's AG deserves credit for settlement
12/18/02: Critics of Bush nominees should tone down rhetoric
12/09/02: A lot rides on prez's Treasury pick
12/04/02: A fast fix for corporate credibility?
11/26/02: Urge to merge is hard to resist
11/19/02: Are we really so bad off?
11/12/02: Bush's lucky week bodes well for recovery
11/05/02: Wall Street firms treat investors as fools
10/29/02: Earnings estimates offer some hope
10/22/02: Economy's strength tied to national security
10/17/02: Harvey Pitt, get real!
10/08/02:Are we experiencing the fall before the rise?
10/01/02: Concerns about earnings are justified
09/24/02: Business leaders must abandon stall tactics
09/17/02: Wall Street's reality check
09/12/02: There's no better time for leaders to show resolve

© 2003, TMS