Jewish World Review Sept. 9, 2003 / 12 Elul, 5763

Lou Dobbs
Let's get real on energy
http://www.jewishworldreview.com | Gasoline prices are above two dollars a gallon in parts of the country, and show no sign of dropping. Drivers aren't happy about those higher prices, and there's a lot of skepticism about the reasons for the sudden price hikes over a three-week period.
A pipeline rupture in Arizona on July 30, which ultimately left many stations in Phoenix without gasoline, the power blackout that temporarily shut down three Midwest refineries and problems at some key refineries in California all contributed to the price increases. According to the Energy Information Administration, the U.S. gasoline market may have been able to handle any one of these problems separately, but the combination was overwhelming.
In response to the higher prices, some Democrats are taking the opportunity to play politics instead of create responsible energy policy. Two, in particular, Rep. Edward Markey, D-Mass., and Sen. Joe Lieberman, D-Conn., are calling for an investigation into the possibility of price gauging as the reason for the sudden gasoline price hikes.
Lieberman wrote in a letter to Secretary of Energy Spencer Abraham, "It is imperative that this investigation determine both the underlying causes for these price increases, and whether or not industry participants are gouging consumers, especially those in regions that have been affected by pipeline problems and power blackouts."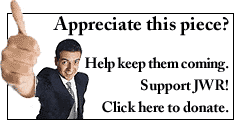 Let me save Congress time and taxpayers a little money: We're using more than 20 percent more gasoline today than we did 25 years ago. The Bush Administration's call for a new national energy policy in 2001 declared straightforwardly that this country "faces the most serious energy shortage since the oil embargoes of the 1970s."
Let's help out Congressman Markey and Senator Lieberman further: The supply chain is particularly fragile in this country because of a refinery shortage. There hasn't been a new refinery built in the United States in a quarter century. Many of the reasons stem from unclear regulations, which constrained the industry for many years. Tom Randall, a managing director at the environmental and energy policy consultant Winningreen LLC, says not only do the refinery shortages and lack of refinery expansions mean strains on our supply chain, they also mean that refining jobs are lost to overseas plants.
And what better answer to those problems than even more regulation? Never mind the fact that we have 65 million more cars and trucks on the road today than in 1980. Current legislation sponsored by Lieberman, known as the Lieberman-McCain climate change bill, contains restrictions on carbon dioxide, which would work to further restrict the expansion of existing refineries or the building of new refineries. Randall told me that if the Lieberman -McCain bill passed, companies "would never build a new refinery, wouldn't drill for oil, wouldn't drill for gas and wouldn't mine for coal."
We all want a cleaner environment, but if you restrict carbon dioxide, then you restrict the use of fossil fuels. And while no one disputes that we need energy alternatives, and soon, the reality is they're years away. The Lieberman-McCain legislation would do as much to aggravate gasoline prices as anything in recent history.
We are all feeling the strain of these recent price hikes, but I believe they're short term and will soon stabilize. But our need for a rational, innovative national energy policy is both immediate and critical for our national prosperity long-term. But of course that requires far more heavy lifting on the part of Congress than a hearing on price gouging.
Every weekday JewishWorldReview.com publishes what many in Washington and in the media consider "must reading." Sign up for the daily JWR update. It's free. Just click here.


Lou Dobbs is the anchor and managing editor of CNN's "Lou Dobbs Moneyline." Comment by clicking here.
09/02/03: Is free enterprise the answer to education woes?
08/26/03: Building the road to recovery
08/12/03: War on drugs is still a war worth fighting
08/06/03: An attack on progressive thought
07/29/03: Prosperity begins at home
07/22/03: Real earnings, or really creative earnings?
07/15/03: Flirting with disaster
07/08/03: It's good to be the king
07/01/03: Border disorder
06/24/03: Prairie dogs and mosquito bogs
06/17/03: Bullish on America
06/10/03: Retirement realities: we need new solutions — soon
06/03/03: Curing what ails us
05/27/03: America's export problem
05/21/03: Wall Street's new imperative: Integrity
/13/03: Losing sight of the dangers in creating further fiscal stimulus
05/06/03: Optimism is unfashionable, but here's some anyway
04/29/03: Nuclear nightmare
04/22/03: Naysayers ignore signs of economic recovery
04/15/03: Game over--but for whom?
04/08/03: No more fool's games
03/31/03: United States must seriously review foreign economic and political relationships
03/24/03: Delusional Chirac may be a thorn in coalition's side, but new alliances are forming in response to 21st-Century threats without him and UN
03/18/03: Bush critics offer little more than hyperbole
03/11/03: Geopolitical visibility
03/04/03: Freedom: Our best export
02/27/03: Guns, butter and greasing the way
02/18/03: Looking for a silver lining
02/10/03: Space program remains a valuable investment
02/04/03: Hi pal, come back
01/28/03: Bush address a chance to bolster confidence
01/22/03: Here we go again!
01/14/03: Bush's bold bid
01/07/03: The only thing certain is uncertainty
12/30/02: No need to be so negative as new year approaches
12/23/02: NY's AG deserves credit for settlement
12/18/02: Critics of Bush nominees should tone down rhetoric
12/09/02: A lot rides on prez's Treasury pick
12/04/02: A fast fix for corporate credibility?
11/26/02: Urge to merge is hard to resist
11/19/02: Are we really so bad off?
11/12/02: Bush's lucky week bodes well for recovery
11/05/02: Wall Street firms treat investors as fools
10/29/02: Earnings estimates offer some hope
10/22/02: Economy's strength tied to national security
10/17/02: Harvey Pitt, get real!
10/08/02:Are we experiencing the fall before the rise?
10/01/02: Concerns about earnings are justified
09/24/02: Business leaders must abandon stall tactics
09/17/02: Wall Street's reality check
09/12/02: There's no better time for leaders to show resolve

© 2002, TMS