Jewish World Review July 15, 2003 / 15 Tamuz, 5763

Lou Dobbs
Flirting with disaster
http://www.jewishworldreview.com | We're addicted to debt. We borrow, our businesses borrow, our state and federal governments borrow. Most of the attention is focused now on the federal budget deficit ,which could reach an astonishing half a trillion dollars next year. The overall national debt could almost reach its congressionally mandated limit of $7.4 trillion.
State governments, most of which are required by their constitutions to balance their budgets, will have combined deficits of an estimated $70 billion next year. As bad as all of that is, the most troubling burden of debt plaguing this country rests squarely on consumers.
Consumer debt is on the rise and, not surprisingly, personal bankruptcies are skyrocketing. Reports show that consumer credit increased 5 percent in May to $1.76 trillion, and household debt now stands at 110 percent of annual disposable income, up from 76 percent in 1986.
Americans set a new record last year for going broke. In the last year, 1.6 million people filed for personal bankruptcy. As Elizabeth Warren, professor of law at Harvard University, puts it, "If each little family were a business, we would describe America's businesses as vastly overleveraged, and that far too many are on the brink of disaster."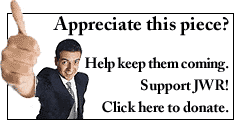 More and more individuals and families are choosing bankruptcy as a way to deal with their out-of-control debts. Joseph Pomykala, professor of economics at Towson University, points out, "The bankruptcy rate is ... 12 times the rate of the Great Depression on a per capita basis."
Help may be on the way in the form of new bankruptcy reform legislation, which has recently been passed in the House and is awaiting passage in the Senate. Senator Chuck Grassley says that bankruptcy reform legislation is well overdue. "It's been 20 years since we've dealt with bankruptcy as a major overhaul. (The) one time we got it to President Clinton ... he vetoed it."
Now Grassley says, "If we get it through the Senate this time, the president will sign it." Pomykala is in favor of the legislation. "I think it's very fair to consumers. (They) will benefit through lower interest rates and maybe easier credit availability." Many consumers are beginning to resent the ease with which debtors file bankruptcy. According to the latest Cambridge Consumer Credit Index, almost three-quarters of Americans favor legislation that would make it more difficult to discharge debts.
Others disagree with the legislation arguing that it is flawed and that it does not attack the root of the problem: the aggressive tactics of credit card companies. Robert D. Manning, author of the book "Credit Card Nation," asserts, "Instead what you need is a bankruptcy bill where the banks actually get (penalized) for knowing that they're lending money to people who can't pay it back."
And while one does have to question the practices of credit card companies that deliberately target those who can never repay, the consumers who sign up for those credit cards and loans must exercise discretion, as well.
There is evidence that some consumers may be deliberately abusing the system. Studies have found many consumers who file for Chapter 7 bankruptcy do have the ability to pay some of their unsecured debt. And other studies found that as much as 10 percent of personal bankruptcy filers were repeat filers.
Pomykala told me, "There are definitely people gaming the system." This means that the option of bankruptcy, which would have been unthinkable to previous generations, is now considered, by some, a financial planning tool. That is just unacceptable.
Whether we blame aggressive credit card companies, irresponsible consumers or both, one thing is certain. It's time to bring debt under control. Who knows, if consumers become more responsible maybe they'll insist upon the same standards for the federal government.
Every weekday JewishWorldReview.com publishes what many in Washington and in the media consider "must reading." Sign up for the daily JWR update. It's free. Just click here.


Lou Dobbs is the anchor and managing editor of CNN's "Lou Dobbs Moneyline." Comment by clicking here.
07/08/03: It's good to be the king
07/01/03: Border disorder
06/24/03: Prairie dogs and mosquito bogs
06/17/03: Bullish on America
06/10/03: Retirement realities: we need new solutions — soon
06/03/03: Curing what ails us
05/27/03: America's export problem
05/21/03: Wall Street's new imperative: Integrity
/13/03: Losing sight of the dangers in creating further fiscal stimulus
05/06/03: Optimism is unfashionable, but here's some anyway
04/29/03: Nuclear nightmare
04/22/03: Naysayers ignore signs of economic recovery
04/15/03: Game over--but for whom?
04/08/03: No more fool's games
03/31/03: United States must seriously review foreign economic and political relationships
03/24/03: Delusional Chirac may be a thorn in coalition's side, but new alliances are forming in response to 21st-Century threats without him and UN
03/18/03: Bush critics offer little more than hyperbole
03/11/03: Geopolitical visibility
03/04/03: Freedom: Our best export
02/27/03: Guns, butter and greasing the way
02/18/03: Looking for a silver lining
02/10/03: Space program remains a valuable investment
02/04/03: Hi pal, come back
01/28/03: Bush address a chance to bolster confidence
01/22/03: Here we go again!
01/14/03: Bush's bold bid
01/07/03: The only thing certain is uncertainty
12/30/02: No need to be so negative as new year approaches
12/23/02: NY's AG deserves credit for settlement
12/18/02: Critics of Bush nominees should tone down rhetoric
12/09/02: A lot rides on prez's Treasury pick
12/04/02: A fast fix for corporate credibility?
11/26/02: Urge to merge is hard to resist
11/19/02: Are we really so bad off?
11/12/02: Bush's lucky week bodes well for recovery
11/05/02: Wall Street firms treat investors as fools
10/29/02: Earnings estimates offer some hope
10/22/02: Economy's strength tied to national security
10/17/02: Harvey Pitt, get real!
10/08/02:Are we experiencing the fall before the rise?
10/01/02: Concerns about earnings are justified
09/24/02: Business leaders must abandon stall tactics
09/17/02: Wall Street's reality check
09/12/02: There's no better time for leaders to show resolve

© 2002, TMS