Jewish World Review Sept. 2, 2003 / 5 Elul, 5763

Lou Dobbs
Is free enterprise the answer to education woes?
http://www.jewishworldreview.com | This year marks the 20th anniversary of "A Nation at Risk," the report that shocked Americans with its negative depiction of the state of this country's school system. Since then, there has been regrettably little improvement.
The reading proficiency levels of 17-year-olds actually dropped from 1990 to 1999, while their performance in math and science remained stagnant. And educators still face challenges regarding class size and low teacher salaries. Many educators complain that insufficient funding is to blame. But most experts agree that funding alone will never be able to solve all that ails our school systems.
It is possible that free-enterprise competition could be beneficial not only to students, but also to the exemplary schools and teachers who deserve recognition.
Solutions that promote competition among schools have been met with resistance from many educators, including the National Education Association, which has long been opposed to vouchers. But school choice devices like vouchers have had some success. And equally controversial programs that reward teachers based on performance may have some benefits as well.
"Well, we all know monopolies don't work, don't we?" says Secretary of Education Rod Paige, who contends that monopolies don't work in schools either. "So when we have choice, we see growth in the public school system."
The public wants the right to choose. According to a 2002 Center for Education Reform survey conducted by Zogby International, 76 percent of those surveyed support school choice. But sadly, most parents don't get involved enough when it comes to the policymaking process or their childrens' education in general.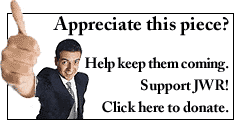 Recent legislation has helped to improve matters in some states. Under the No Child Left Behind Act signed by President Bush last year, if Title I schools fail to meet targets two years in a row, parents can pull them out in favor of another school. States establish their own tests and standards, and their tests have varied. One state in particular, Florida, has raised the stakes considerably, implementing a system of high-stakes testing and vouchers.
In Florida's A+ Program, the Florida Comprehensive Assessment Test is used to grade both students and schools. Students take these tests in grades three through 10, and schools are graded based on student performance in the tests. If a school receives two failing grades in any four-year period, it is deemed chronically failing, and students can then receive vouchers that they can use to attend other public or private schools.
School vouchers are controversial because some say that they take money and attention away from basic issues such as class size and teacher training. But a new study of Florida's A+ Program, conducted by the Manhattan Institute, found that Florida's low-performing schools are improving in direct proportion to the level of competition they face due to voucher programs. In other words, the threat of competition alone may be an effective incentive for improvement.
Another proposal that appears to be working in some schools is to pay teachers for performance. One of the main arguments against such a pay structure is that it is difficult to quantify which teachers are performing best. Educators say that factors such as wide discrepancies in the abilities of students, and the possibility of the evaluations being done by biased administrators, makes that sort of system unappealing.
Rating teacher effectiveness is difficult, yes, but far from impossible.
Many districts have come up with their own quantitative and qualitative measures of performance. An innovative pay-for-performance plan has been successfully operating in Douglas County, Colo., for nearly a decade. The Douglas County system is considered one of the most comprehensive plans of its type in the country. It is a multifaceted plan that takes into account group activities, individual teacher performance and student performance. Teachers can also receive additional pay for extra work.
If educators and administrators don't take the lead in fixing our schools, legislators will. But parents can still take an active role to ensure that schools are educating their children.
Public schools need a little less Horace Mann right now, and a little more Adam Smith.
Every weekday JewishWorldReview.com publishes what many in Washington and in the media consider "must reading." Sign up for the daily JWR update. It's free. Just click here.


Lou Dobbs is the anchor and managing editor of CNN's "Lou Dobbs Moneyline." Comment by clicking here.
08/26/03: Building the road to recovery
08/12/03: War on drugs is still a war worth fighting
08/06/03: An attack on progressive thought
07/29/03: Prosperity begins at home
07/22/03: Real earnings, or really creative earnings?
07/15/03: Flirting with disaster
07/08/03: It's good to be the king
07/01/03: Border disorder
06/24/03: Prairie dogs and mosquito bogs
06/17/03: Bullish on America
06/10/03: Retirement realities: we need new solutions — soon
06/03/03: Curing what ails us
05/27/03: America's export problem
05/21/03: Wall Street's new imperative: Integrity
/13/03: Losing sight of the dangers in creating further fiscal stimulus
05/06/03: Optimism is unfashionable, but here's some anyway
04/29/03: Nuclear nightmare
04/22/03: Naysayers ignore signs of economic recovery
04/15/03: Game over--but for whom?
04/08/03: No more fool's games
03/31/03: United States must seriously review foreign economic and political relationships
03/24/03: Delusional Chirac may be a thorn in coalition's side, but new alliances are forming in response to 21st-Century threats without him and UN
03/18/03: Bush critics offer little more than hyperbole
03/11/03: Geopolitical visibility
03/04/03: Freedom: Our best export
02/27/03: Guns, butter and greasing the way
02/18/03: Looking for a silver lining
02/10/03: Space program remains a valuable investment
02/04/03: Hi pal, come back
01/28/03: Bush address a chance to bolster confidence
01/22/03: Here we go again!
01/14/03: Bush's bold bid
01/07/03: The only thing certain is uncertainty
12/30/02: No need to be so negative as new year approaches
12/23/02: NY's AG deserves credit for settlement
12/18/02: Critics of Bush nominees should tone down rhetoric
12/09/02: A lot rides on prez's Treasury pick
12/04/02: A fast fix for corporate credibility?
11/26/02: Urge to merge is hard to resist
11/19/02: Are we really so bad off?
11/12/02: Bush's lucky week bodes well for recovery
11/05/02: Wall Street firms treat investors as fools
10/29/02: Earnings estimates offer some hope
10/22/02: Economy's strength tied to national security
10/17/02: Harvey Pitt, get real!
10/08/02:Are we experiencing the fall before the rise?
10/01/02: Concerns about earnings are justified
09/24/02: Business leaders must abandon stall tactics
09/17/02: Wall Street's reality check
09/12/02: There's no better time for leaders to show resolve

© 2002, TMS