Jewish World Review May 18, 2005 / 9 Iyar 5765

Paul Greenberg
The religion of the South
http://www.NewsAndOpinion.com | Despite outward appearances, the religion of the South is not football. It is religion itself. Naturally we try to keep that awkward fact under wraps in order to pass ourselves off as a New South — modern, progressive, secular, sanitized and Americanized at last.

But it's not easy to hide our religiosity. Indeed it's impossible, what with churches of every size and description outnumbering even fast-food restaurants in any small Southern town. (And the fare is a lot more variegated.)

Then there are the scriptural phrases that pepper our language, sometimes in the form of shorthand biblical citations.

Long derided for its illiteracy, the South may be the last biblically literate section of the country. Marc Smirnoff noticed the difference right off when he arrived in these latitudes to edit the Oxford American, a Southern literary magazine in the grand Faulknerian tradition, and which has now found a home in Arkansas.

"Religion," he said, "is such a part of everyone's life here. I've seen a different atmosphere. A distinction between the South and the West, for example, is that even non-believers in the South generally are well versed in the Bible. . . . There are just common, understood biblical references in the South."

Well, some of us would like to hope so, anyway.

Let it be noted that the church was the social nexus of Southern life even before Wal-Mart or the Daytona 500. Why its central position?

Will Campbell, a kind of shade-tree preacher as well as writer, guessed that maybe we were trying to absolve ourselves of slavery and racism. One suspects it's not so simple.

Given their biblical literacy, Southerners perhaps most of all Americans understand that slavery and racism are but outward symptoms of sin itself. For we are the one part of the country that has known The Fall — in the form of having lost The War, and with it the whole, antebellum myth and promise of The Garden.

Suffering does make people yearn for deliverance; surely it is no coincidence that G-d-thirst springs from slave peoples. And defeated ones. Some of us have always thought — well, wished — that we could somehow write or at least read ourselves out of sin. Hence the Southerner's literary bent. If literature couldn't save us, it might at least let us understand the fix we're in.

The failure of the South has not been literary but theological: a failure to fully incorporate belief into culture. The social, economic and political failures followed naturally from that original sin.

"I think it is safe to say," Flannery O'Connor wrote at some point in her all too short life, "that while the South is hardly Christ-centered, it is most certainly Christ-haunted. The Southerner, who isn't convinced of it, is very much afraid that he may have been formed in the image and likeness of G-d."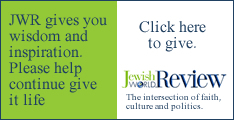 It is indeed a fearful thought. We've largely grown beyond that irrational fear, but now and then we regress and are saved.

It is only when, like Americans in general, Southerners come to think that the next invention, election, or new social program is going to fix us, that we are lost. Sometimes we even use religion itself as a kind of cheap fix. See the cult of Success as Salvation.

One can now buy a manual entitled "The Management Methods of Jesus." ("Jesus had a plan and adhered to it unfailingly. He knew where he was going, and he went there . . . . Whatever the consequences, he would go to Jerusalem and carry out his plan.") Sort of like Bill Gates.

You can also find "Jesus CEO" on the rack, though I have yet to come across "G-d: The Ultimate Executive." Surely it's only a matter of time. Already weight-loss programs based on Scripture proliferate.

All such books, and there are a lot of them out there, seem thoroughly American in spirit (that is, modern and success-oriented) and not at all Southern (that is, timeless and desperate).

The underlying thesis of all such oh-so-modern guides is how we can use G-d rather than how He can use us. (To quote that distinguished theologian Janis Joplin, "O L-rd, won't you buy me a Mercedes-Benz?")

This instrumental approach to religion would seem foreign to both sides of the Southern character, the Christian and the Stoic. That it has become as endemic in these latitudes as malaria and pellagra once were would seem to demonstrate how completely we have joined the Union at last.
Every weekday JewishWorldReview.com publishes what many in Washington and in the media consider "must reading." Sign up for the daily JWR update. It's free. Just click here.

JWR contributor Paul Greenberg, editorial page editor of the Arkansas Democrat-Gazette, has won the Pulitzer Prize for editorial writing. Send your comments by clicking here.

© 2005, TMS