Jewish World Review Feb. 2, 2004 / 10 Shevat, 5764

Debra J. Saunders
Follow the DNA
http://www.NewsAndOpinion.com | "Two years ago, (San Quentin Death-Row inmate Kevin) Cooper offered to drop his appeals and submit to execution if the DNA tests point to his guilt" in four first-degree murder convictions for the 1983 slayings of chiropractors Peggy Ryen, Douglas Ryen, their 10-year-old daughter, Jessica, and their son's best friend, 11-year-old Christopher Hughes, the (Riverside) Press Enterprise reported in 2000.

Lo and behold, in May 2001, the state agreed to DNA tests — and they ended up providing more proof that Cooper killed Hughes and the Ryens, then left 8-year-old Joshua Ryen with a slit throat that somehow didn't kill him.

Despite his declaration, no surprise, Cooper still is appealing. His latest set of lawyers have asked Gov. Arnold Schwarzenegger to grant Cooper clemency, or a reprieve of his scheduled Feb. 10 execution so that other tests that also are supposed to exonerate Cooper can be conducted.

This is a crime that never should have happened. It occurred after Cooper escaped from a Pennsylvania institution, then raped a teenage girl who interrupted him during a burglary. Cooper fled to California where he was arrested for two more burglaries. In June 1983, Cooper escaped a minimum- security facility, then hid for two days in an empty Chino Hills home that overlooked the Ryens' house. Prosecutors believe Cooper committed the murders so that he could steal their car, which turned up in Long Beach, as he escaped to Mexico.

During his 1985 trial, Cooper testified he had never entered the Ryen house. But the DNA tests showed that blood found in the home was his. Cooper had testified that he didn't drive the Ryen car. But investigators found Cooper's DNA on cigarette butts found in the Ryen car. Cooper's DNA was linked to blood found on a T-shirt, along with DNA from Douglas Ryen.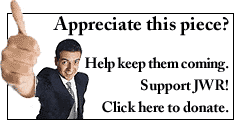 So now Cooper's advocates want to test for EDTA, a preservative used in test-tube blood, to see if police tampered with the evidence. Cooper's legal team also has called for testing of hairs found in Jessica Ryen's clenched hand. The blond hairs are supposed to prove Cooper, who is black, did not kill the Ryens.

But Senior Assistant Attorney General Dane Gillette points out that none of the hairs "were pulled out of a head. They're cut hair. A lot of them are animal hair."

Cooper's boosters point to early statements by Joshua Ryen that three men committed the crimes. Jurors heard the three-man theory, but decided to follow the evidence. Now some jurors have second thoughts. But when the case was fresh, they were unanimous.

A 1991 California Supreme Court ruling summed up the case against Cooper: "It is utterly unreasonable to suppose that by coincidence, some hypothetical real killer chose this night and this locale to kill; that he entered (the neighbor's) house just after defendant left to retrieve the murder weapons, leaving the hatchet sheath in the bedroom defendant used; that he returned to the (neighbor's) house to shower; that he drove the Ryen station wagon in the same direction defendant used on his way to Mexico; and that he happened to wear prison issue tennis shoes like those of the defendant, happened to have the defendant's blood type, happened to have hair like the defendant's, happened to roll cigarettes with the same distinctive prison issued tobacco, and so forth."

That was the case before the DNA tests.

Cooper's lawyers' best argument is: What is the harm in conducting an EDTA test? Prosecutor Gillette notes problems with EDTA testing that came out during the O.J. Simpson case.

Milt Silverman, who represents Joshua Ryen, scoffed at the notion that police framed Cooper. "You mean before they went and took the picture (of the blood) in the hallway, they got Cooper's blood somehow. How could it be planted on the wall?" he asked.

Then there's the fact that if the test implicates Cooper — again — that inconvenient fact won't matter — again. At an editorial board meeting, I asked Cooper's lawyers if they would believe that Cooper is guilty and should be executed if the EDTA test shows no tampering. No one said yes, even to the first half of the question.

No incriminating evidence matters to them. There's always a new excuse.

They ask me: What motive did Cooper have to kill four strangers?

I ask them: What motive did he have to rape a teenager? And why would anyone kill the Ryens?

Cooper's supporters are so credulous, they wrote in a letter to Schwarzenegger, "It is imperative to note that it was Kevin Cooper who — years after his conviction — insisted on DNA testing. Mr. Cooper's request strongly suggests his belief in his innocence."

Hey, why not? With this crowd, Cooper had nothing to lose.
Every weekday JewishWorldReview.com publishes what many in Washington and in the media consider "must reading." Sign up for the daily JWR update. It's free. Just click here.

Comment JWR contributor Debra J. Saunders's column by clicking here.

© 2003, Creators Syndicate